The leaders of the Muslim community in Burien, Washington, have stood together against hate after a car crashed into a youth community center this week
Defying the ugly face of hate and Islamophobie, they made it clear that their hearts and spirits remained as strong as ever.
"As much as there might be shattered glass, our hearts and our spirits remain strong," said Aneelah Afzali, executive director of the American Muslim Empowerment Network at the Muslim Association of Puget Sound, Seattle Times reported.
"These kinds of attacks," whether against mosques, churches, synagogues, temples or other houses of worship, "do not have any place in King County, in Washington State or in our country."
📚 Read Also: 'We Want Protection': Mosque President Says after Latest Attack
On Monday morning, a car hurtled through the parking lot outside the community center and rammed into the center's prayer room.
No injuries were sustained as the place was left empty at the time of attack. Yet, it has shaken Ahlam Nur and other community members who have been using the former fitness club for less than a year.
"It's terrible what happened," Ahlam Nur, 21, said at a news conference Tuesday, surrounded by the center's supporters, Muslim and non-Muslim.
"Everyone deserves to have a place they can call a second home."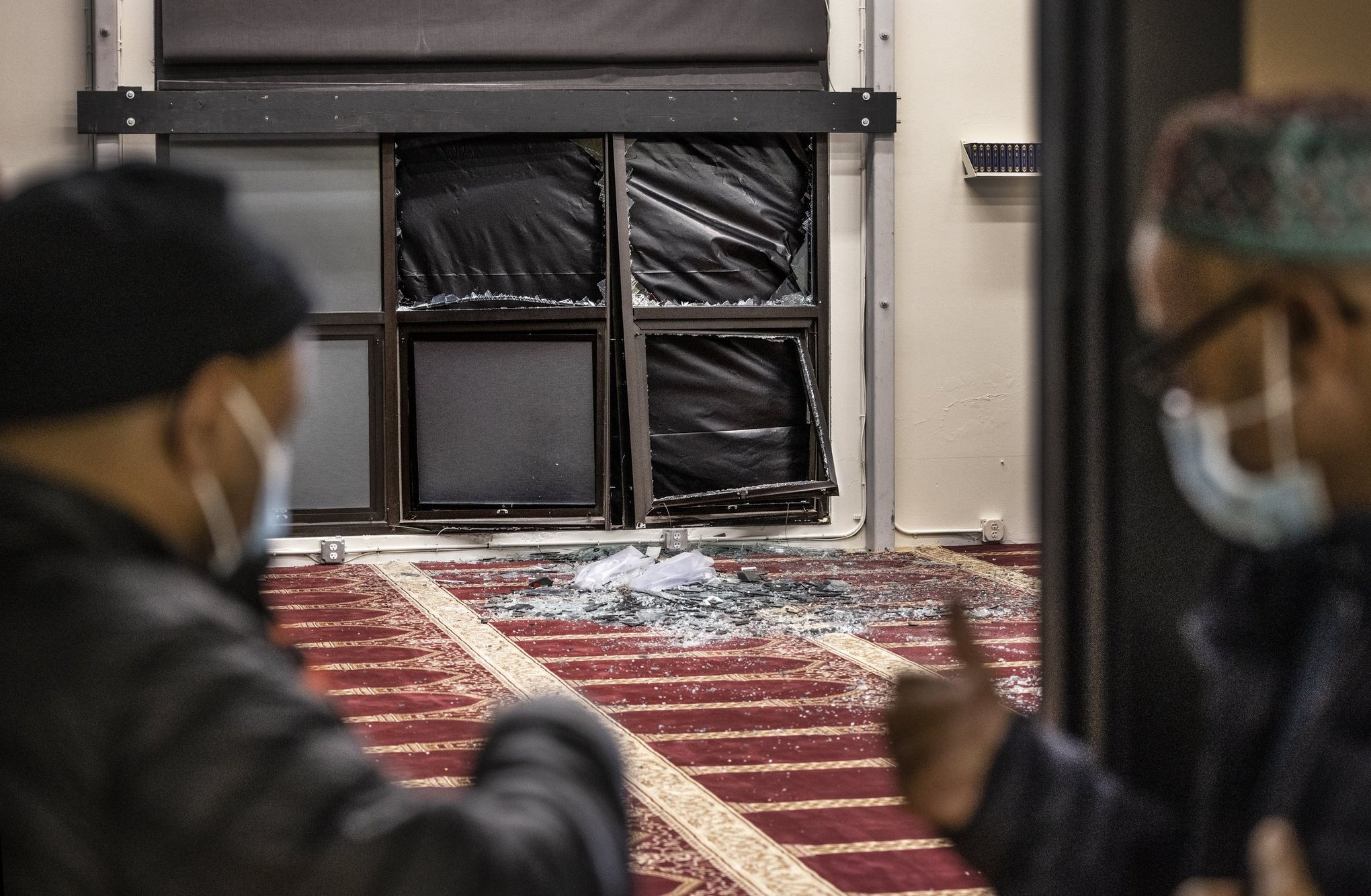 Fear
Yahya Suufi, executive director and imam at the Muslim American Youth Foundation, said he was alone in the building Monday morning when he "heard some sort of blast."
The scary sound triggered bad memories for Suufi, who fled Somalia's civil war when he was a child, he said.
As a little boy, "I didn't know what was happening," he recalled, but there were gunshots "everywhere around me, and everyone was running."
Several non-Muslim religious and civic leaders attended Tuesday's news conference, holding signs with the message: "We stand with our Muslim neighbors."
"We're not going to tolerate any hatred. We're not going to tolerate anyone that's going to divide us," he said. "Fear has no place in our society," imam Suufi said.
A report published by CAIR titled "Targeted: 2018 Civil Rights Report" recorded 144 anti-mosque incidents in 2017, of which 57 were labeled hate crimes.
It's noteworthy that many local communities have always come in support of the Muslim community in many cases.
In 2021, members of the local community in Suffolk county in Brentwood, New York, came together on Sunday in a show of support to the local mosque which was vandalized last month.
In September 2019, the vandalism of the new welcome sign at the Islamic Centre of Grand Junction, Colorado, prompted community to show support and start crowdfunding to repair the damaged sign.