Devastated by the news of the suicide of a young Muslim child in Calgary, an Edmonton life coach has published her first children's book to help children and their parents counter bullying.
"I wanted to do something," Samira Hamana, a certified life coach and author of the book, told Edmonton City News.
The main character of the book is a young girl who wears the hijab and is bullied for her appearance.
"This story is about a girl who had a dream to be a skating star, but she was bullied because of her physical appearance," the book description on Amazon reads.
"Her mother helped her to believe in herself and defeat bullies. Bullying has a negative impact on children, and this story will help you to tackle this issue."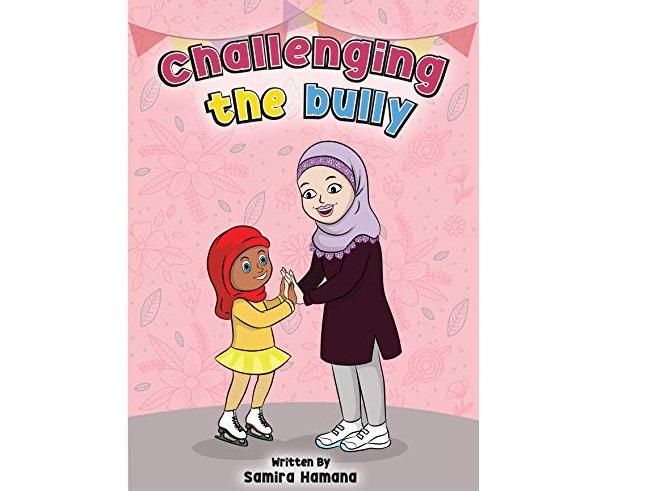 Hamana said she found herself compelled to publish her book after hearing the role bullying played in the suicide of a young Syrian refugee in Calgary.
The 9-year-old girl, who came three years ago with her family to flee the ravaging war in Syria, took her own life after repeated bullying at school.
Hamana hopes the book can foster conversations between children and their parents about mental health.
Muslims in Canada
Canada's 2011 National Household Survey estimated Muslims in Canada to be around 1,053,945, or about 3.2% of the population, making Islam the second-largest religion in the country after Christianity.
In the first two months of 2019, the National Council of Canadian Muslims (NCCM) recorded an average of roughly one hate-related incident per week — a total of 11.
Last February, Alberta's first anti-racism advisory council started work, focusing on strengthening the human rights commission, improving the recognition of immigrants, and ensuring school curriculum reflects the province's diversity.
The anti-racism advisory council is one of the major projects to come out of a series of high-profile racist incidents, including the shooting of six men at a Quebec City mosque in January 2017.
---
Read Also
Muslim Children Face Increasing Bullying at UK Schools
Nashville Muslims Urge Anti-Bullying Bill
Bullied & Insulted, US Muslim Family Fights Back With Education
7-Year-Old Muslim Boy Beaten on School Bus
---