Muslims in downtown Edmonton have been congregating in one of Edmonton's oldest churches for the night Taraweeh prayers since the start of the holy month of Ramadan.
"It's actually really interesting because this Ramadan has been an opportunity for us to sort of experiment, work out the kinks, see what spaces work, what spaces don't work and we're in talks with McDougall right now about what a long-term partnership looks like," Yasin Cetin told Edmonton Journal.
Cetin, outreach and engagement advisor with the Muslim Association of Canada (MAC) Edmonton Chapter, said that McDougall United Church approached them in February about "revisioning" their community space as a multi-faith community hub.
📚 Read Also: I Wanted to Bring a Friend to Christianity, Allah Guided Me to Him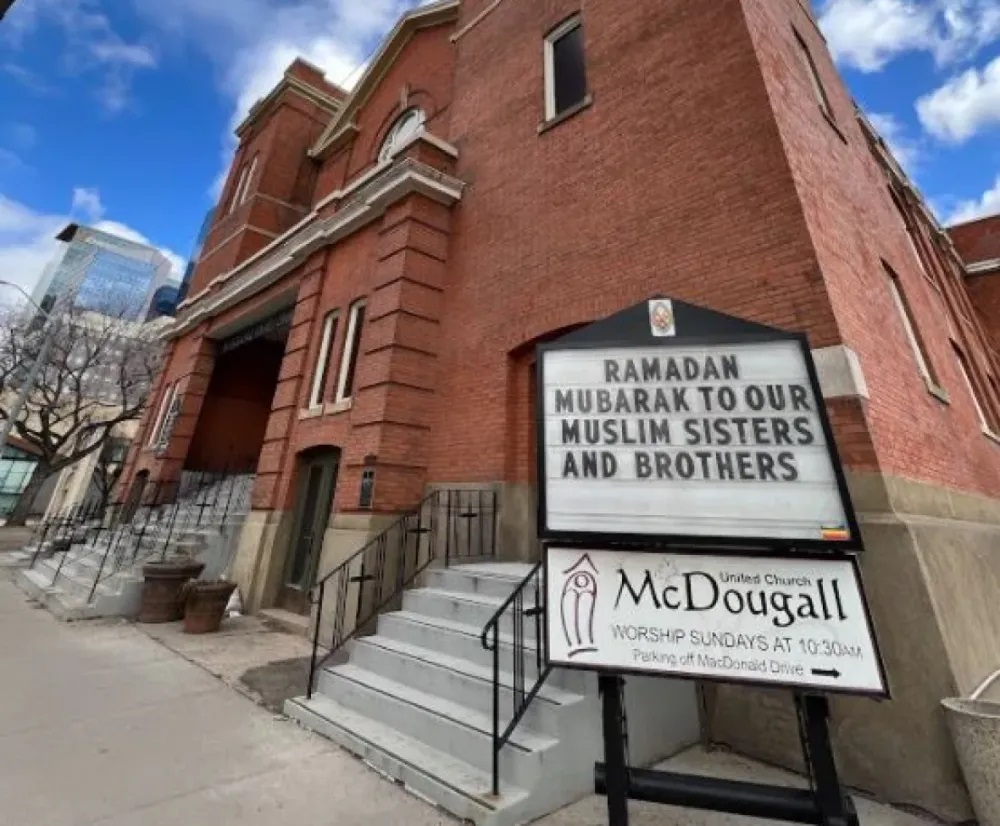 The Muslim community welcomed the suggestion, seeing it as an opportunity to celebrate the community pluralism.
"I think it's especially special for us in the Muslim community recognizing that we've been in the Prairies on Treaty Six for over 150 years to share space with a church that was built in 1911 that's been here for just as long, I think shows the camaraderie, the pluralism, the ability to connect over faith and foster a sense of community in a space that's been home to many faiths for a long time," said Cetin.
Praying Together
This past Good Friday, the two communities came together into church to observe prayers – Christians observing Good Friday service and Muslims, the Friday prayer — in different parts of the church.
"It's a really beautiful thing," Cetin told CBC's Edmonton AM on Thursday.
"Being in a space like McDougall has been even more rewarding, just because we're sharing space with a beautiful community — and being able to connect on days like Good Friday, I think, is extra special."
Meanwhile in Ontario, another Muslim group, Waterdown Muslim Community Centre (WMCC), has been renting the gymnasium facilities at the St. James United Church in Waterdown to hold congregational prayers.