As the clocks ticks towards the start of Ramadan, preparations for Dearborn annual Ramadan Suhoor Festival are in full swing as Muslims get ready for the special gathering during the fasting month.
Ramadan is the holiest month in the Islamic calendar. The blessed month of Ramadan will start on Thursday, March 23, according to the astronomical calculations.
"It's very exciting to see the tents and structures going up," festival founder Hassan Chami told CBC News.
"We also have heaters. We have about 50 heaters circling around the perimeter of the tent, these blowers that come in. Hopefully, we can get up to 50 or 60 degrees in here. That's the plan," he added.
📚 Read Also: Ramadan, It's Not Just about Fasting!
The city's most anticipated event of the year will feature 80 vendors, 18 of which will be merchandise and apparel and the rest will be food and dessert.
"For the long lines, the cool thing is, you no longer have to wait an hour in line. You can scan a bar code and you can order online with 'Let's Halal,'" Chami said.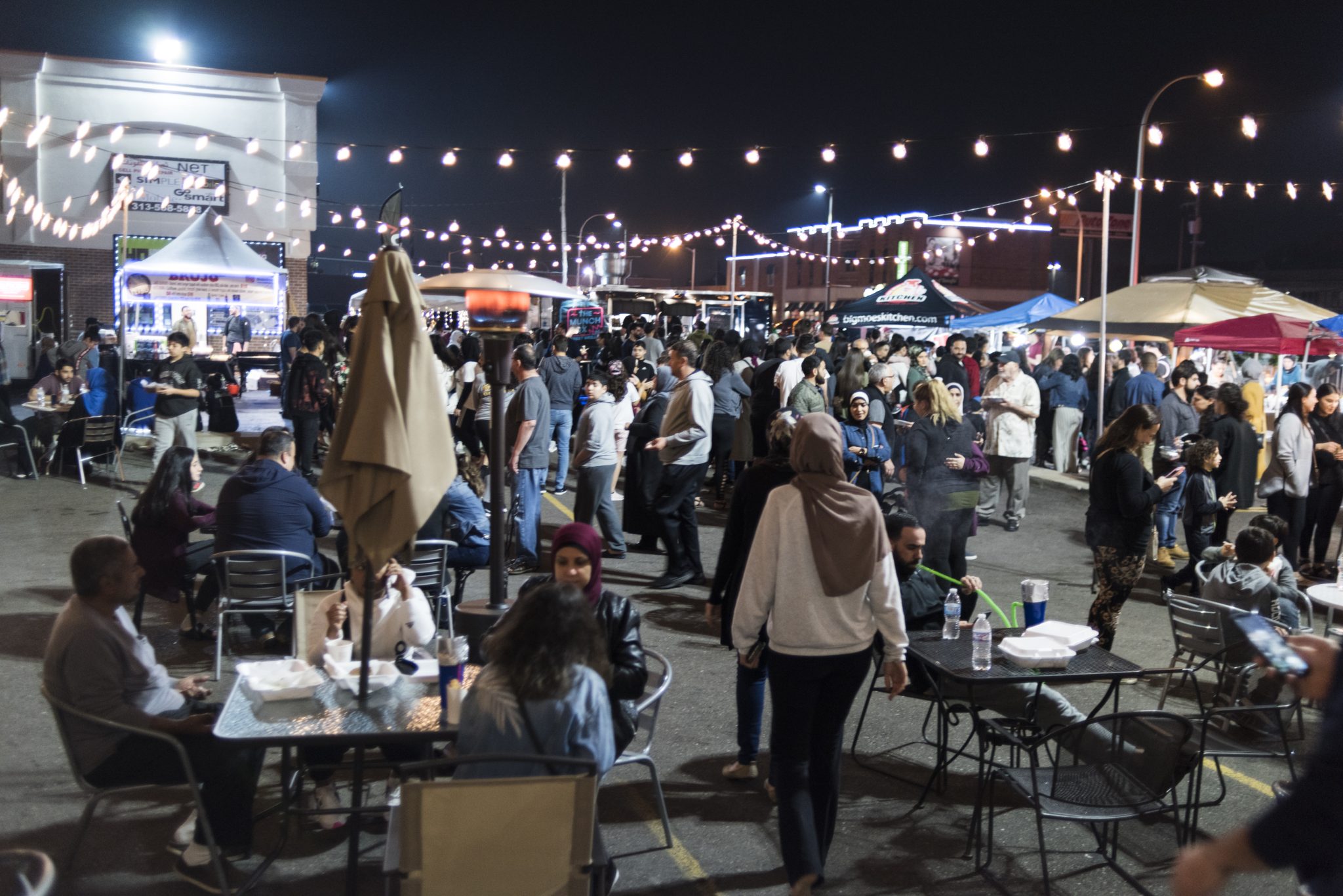 Everyone Is Welcome
The festival will kick off Friday, March 24 outside Fairlane Town Center in Dearborn. During the month of Ramadan, it will run every weekend from 10:30 pm to 3 am.
The festival founder said though the event mainly targets Muslims who will be observing the fasting month of Ramadan, all faiths are welcome to share the spirit.
"Everyone is welcome. You don't have to be Muslim to be here. It's a place to celebrate our faith together, to build bridges in our communities and all are welcome," Chami said.
There's a $5 cash cover charge for every entry, and all proceeds go to charity.
"Suhoor" is the meal taken before sunrise to help fasting Muslims sustain themselves until the meal that comes after sunset, "iftar."
The Prophet (peace be upon him) said, "Take Suhoor as there is a blessing in it." Sahih al-Bukhari 1923.
In Ramadan, adult Muslims, save the sick and those traveling, abstain from food, drink, smoking and sex between dawn and sunset.
Muslims dedicate their time during the holy month to be closer to Allah through prayers, self-restraint, and good deeds.