Due to the COVID-19 strict lockdown measures imposed in many countries, millions of people are suffering from lost income, food insecurity, and lack of access to healthcare.
To help people pay rent, feed families and provide essentials such as healthcare, Penny Appeal USA and Islamic Center at NYU (ICNYU) are launching Phase 2 of the COVID19 Financial Hardship Grant program.
The second appeal was launched on Friday, January 8. Till the time of writing, the campaign has raised $160,697 out of a targeted $175,000.
📚 Read Also: Islamic Charities Launch Appeals to Help Vulnerable This Winter
Launching the first COVID-19 emergency relief campaign in March 2020, Penny Appeal and ICNYU said they received over 4,000 applications for assistance.
The campaign was a success, raising $1.5M, they were able to provide cash grants to 1,415 families and assist over 4,300 individuals in 37 states.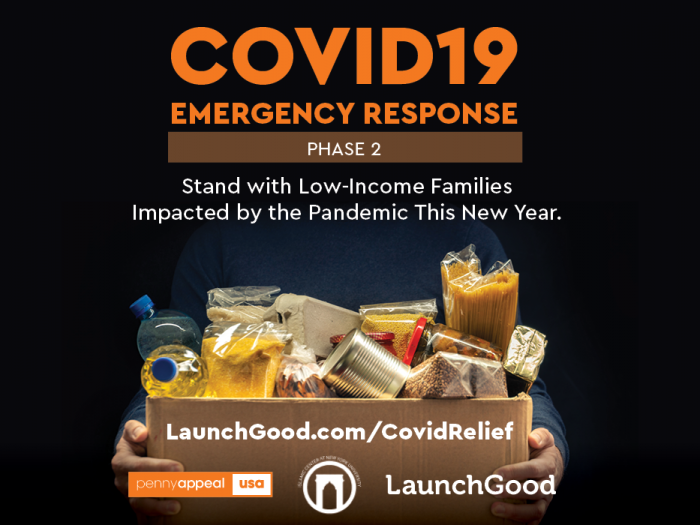 According to the campaign on Launchgood, almost 8 million Americans have fallen into poverty since May.
Over 65 million Americans have also filed for unemployment because families face lost income, food insecurity, and lack of access to healthcare.
Islam lays a great emphasis on the giving charity, stressing on Muslims' individual duty to be good to their neighbors.
'The example of the believers in their affection, mercy and compassion for each other is that of a body. When one limb aches, the whole body reacts with sleeplessness and fever'. (Bukhari)