A top official with the Islamic Society of Greater Houston (ISGH) said the doors of its 21 member mosques will remain closed as long as national social distancing guidelines dictate, in an effort to protect its congregants and stop the spread of COVID-19.
Nevertheless, local leaders are ramping up existing online services and programs in preparation for Ramadan.
"We will do everything possible to allow people to take full advantage of the holy month," Sohail Syed, president of the ISGH Board of Directors, told AboutIslam.net.
Mosques are working now to set up Facebook Live and Zoom lectures, as well as online broadcasts of the calling of the adhan and Qur'an recitations that Muslims can engage with online during Ramadan. Syed said he expects five to six online lectures to be presented every day during that time.
"I have never in my entire life seen masjids closed, so we have to (do this online programming) to keep people connected," he said.
However, he stressed, in accordance with Shari`ah law, there will be no virtual prayers, including Taraweeh. Those prayers will have to be done at home.
ISGH mosques closed their doors on March 17. Syed said he and other Muslims leaders recognized the gravity of the threat early on and moved quickly to protect the Houston Islamic community and others.
"We want to help our medical community, as well, to stop this virus as soon as we can," he said, adding that Muslims understood the urgency of the measures and cooperated.
"Our community responded very well, including our elderly, who adapted very well," Syed said.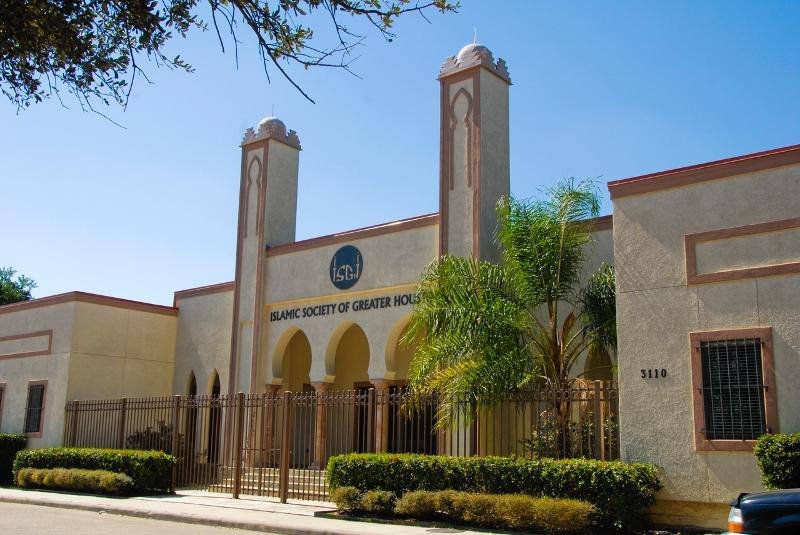 Supporting Community
Since the closures, mosques under the ISGH umbrella have been working to support those medically and financially affected by COVID-19, which has resulted in not only health issues and even death for some but has had a negative impact on many workers furloughed or laid off from their jobs.
ISGH has set up links from its website's homepage at www.isgh.org where people can make financial donations or request monetary assistance.
There are also resource lists where people can find information about local school district's curbside meal services as well as information about COVID-19 symptoms and what you should do if you believe you have contracted the virus.
There is also a contact list for all local county's health services departments, as well as a coronavirus hotline at 713-352-0445.
Despite so much uncertainty surrounding how long Houston and the surrounding areas will remain on lockdown, Syed said he and his fellow ISGH leaders will continue to follow national, federal, and local guidelines to keep people home, to keep people safe, and to keep people healthy.
"We will not do anything to violate the CDC's (Centers for Disease Control and Prevention) guidelines or violate any local ordinance," he said.
However, should governmental authorities give the go-ahead that it's safe for people to resume their normal activities, Syed said he will make sure Houston mosques are thoroughly cleaned and sanitized to welcome the Muslim community back to their houses of worship. He said every precaution will be taken to ensure people's health.
"If we get the word that it's safe, we will be the first ones to open back up," Syed said.
A few days ago, Sheikh Ahmad Kutty, a senior lecturer and an Islamic scholar at the Islamic Institute of Toronto, Canada, said that a virtual Jumu`ah and Taraweeh prayer could be performed as mosques remain shut.
The renowned scholar referred to instants in the Islamic history where the interpretation of texts varied according to time and place.
📚 Read the full article of Sheikh Kutty: COVID-19: Holding Virtual Jumu`ahs and Taraweeh Prayers