When 19-year-old Basheer Abdur started training at the Superbad Boxing Gym in Detroit, he found himself fighting for his faith instead of boxing.
"I started my fight with my beard against USA boxing last year in April. It all started with my training to compete in the Detroit Golden Gloves Tournament," Abdur told AboutIslam via email.
Accusing USA Boxing of discrimination, the Muslim boxer said he was banned from growing a beard which he believes to be a Sunnah of the Prophet Muhammad (peace be upon him).
"USA Boxing claimed that they couldn't accept my request because the tournament is progressive. Meaning it's an elimination tournament," Abdur said.
"Instantly, I was crushed and angry because I really wanted to compete in the tournament."
Seeking help from the Council on American-Islamic Relations (CAIR-MI), he filed a complaint at the Michigan Department of Civil Rights against USA Boxing.
"I filled a religious waiver to fight with my beard. In a few days USA boxing denied my request," Abdur said.
Earlier this year, at the Golden Gloves, a sign was posted making an announcement that Muslim boxers could participate.
In fact, England Boxing, the English amateur boxing body, reversed a similar ban in 2018 following an eight-year campaign from Muslim and Sikh boxers.
Muslim scholars have dealt with the topic extensively, making it clear that wearing a beard is a Prophetic Sunnah, but at the same time, it doesn't mean it has the same religious significance as that of the other prescribed rituals.
By this, it is important to know that Muslims are not allowed to ostracize men who do not have beards nor are we to question their basic faith.
Support
Along with CAIR, Abdur said the Muslim community in Detroit was very much supportive.
"The Muslim community in Detroit where I'm from showed tremendous support. People showed that they are standing with me. Imams and Sheiks were happy for me, telling me that I've done the right thing," he said.
"My response to all my support was to make sure that people understand I didn't intend to be a public figure, I just wanted to follow Allah's commands and compete at the highest level."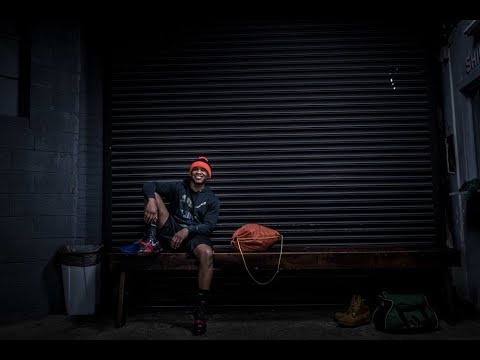 Winning right to fight while keeping his beard, Abdur has big dreams on both the amateur and professional levels.
"My upcoming boxing goals as far as an amateur is to become a national golden gloves champion. Winner of 2020 Western & Eastern Qualifiers at the 165 Weight Division on," he said.
"I will be leaving amateur boxing soon, I plan to turn pro in 2020 Inshallah. My goal as a professional is to be a multi-world champion. I plan to be an undisputed middleweight world champion. Anything is between is great, but my ending goal is to retire in the Boxing Hall Of Fame."