Following a devastating 7.8-magnitude earthquake that hit parts of Turkey and Syria earlier this month, many Muslim communities in Canada are gearing up to offer assistance to those affected by the natural disaster.
In Hamilton, volunteers at the Mountain Mosque gathered last weekend to sort and bag donated clothing, food and toiletries that will soon find their way to earthquake-ravaged victims in Turkey and Syria.
"God bless our sisters committee; they are the ones that set it all up," said Javid Mirza, president of the Muslim Association of Hamilton, The Hamilton Spectator reported.
📚 Read Also: Positive Lessons from Turkey-Syria Earthquakes
"All of the young kids that came between eight in the morning (and worked) until about four o'clock (in the afternoon)."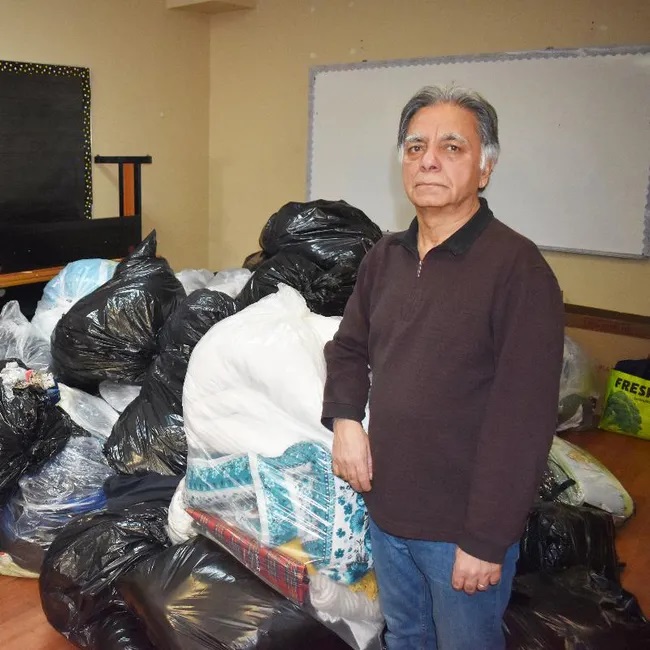 Mirza made an appeal for help on social media right after the Feb. 6, 7.8-magnitude earthquake that has so far claimed more than 41,000 lives.
The word spread out, as community gave out seven or eight vanloads of donations to the Turkish Airlines hub at Pearson airport in order to be flown to Turkey to help those affected.
"It was incredible how quickly Hamiltonians responded," Mirza said, adding several donors purchased new jackets and boots to give them.
"Not just Muslim people, people from all walks of life have come to the mosque to give stuff."
Banding Together
On the other hand, the Turkish consul general in Vancouver, Taylan Tokmak, said he had received calls from across Canada from those offering to help in any way they can, Iqra reported.
"It's heartening to see Canadian Muslim communities banding together to provide support to those in need, both through physical supplies and donations," he said.
As Tokmak noted, "Donations are very crucial," and they will undoubtedly make a significant impact on those affected by the earthquake.
Muslims from across Canada have been leading efforts to help quake survivors. Here are some examples of these efforts.
An amazing response by our beautiful @skcentre community members with tons of new winter clothes, sleeping bags, blankets, tents and essentials for the #TurkeySyriaEarthquake survivors. I'm so proud of them. Thanks to all donors & volunteers @faithoflife @DeenStudies @mcpeel4u pic.twitter.com/Y9kUn1Ajoc

— HSlimi (@ihslimi) February 13, 2023