Cambridge City Council, Massachusetts, elected Sumbul Siddiqui to the post of the mayor on Monday, January 6, becoming the first Muslim woman ever elected in the city, Boston Globe reported.
Speaking after she was sworn in, Siddiqui said, "My door will always be open — and my office full of coffee and seltzer — because at the end of the day we need each other, we need each other to get things done. At the end of the day, I'm committed to equity, inclusivity, and putting others first. That is exactly what I will strive to do for the next two years as your mayor."
The mayor serves as chair of both the City Council and the School Committee and fulfills political, ceremonial and community leadership functions. Cambridge also has a city manager, who oversees departments and services.
"As mayor, I am committed to leading this council as we look ahead to a new decade. We will rise to meet the challenges facing our community — from creating more affordable housing and economic opportunity to closing the achievement gap and improving our response to instances of racism and bias in our public institutions," she said.
"At the same time, we will remain engaged with regional issues like climate resilience and investment in our public infrastructure."
"I know we can make progress on what seem like intractable challenges. Our community is full of people ready to help," she said.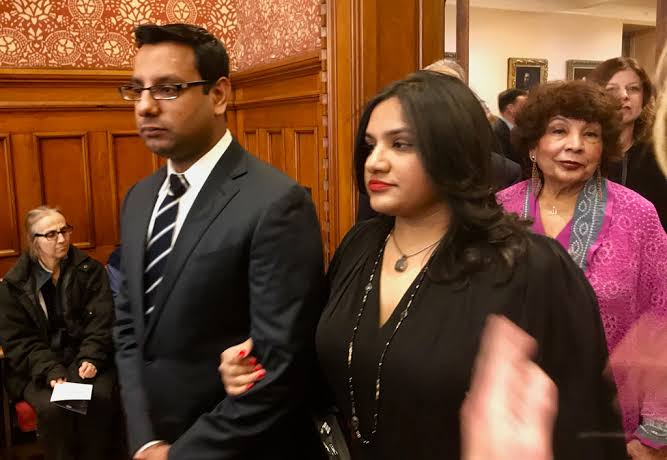 History Made
According to a report on American Muslims in public office, from 2016 to 2019 approximately 138 Muslims won offices nationwide.
For example, Zulfat Suara made history in September after becoming the first Muslim elected to a Metro seat in Nashville.
Also in 2018, Ilhan Omar made history as the first Somali-American (and hijab-wearing!) Congresswoman in the US.
Moreover, Rashida Tlaib, a Palestinian-American Congresswoman, made history as representative of the 13th congressional district of Michigan.
Movita Johnson-Harrell made history last March after winning the contested special election for the 190th District seat, becoming the first Muslim woman to be elected as a state representative in Pennsylvania.