Canadian Muslims and advocacy groups are calling for the police officer who shot and killed a 62-year old Ejaz Choudry on Saturday, June 20, to be removed from the Peel Regional Police force, and that a public inquiry be held.
"We need some accountability. At a minimum, what we need to see is that the police officer who was responsible for killing Ejaz Choudry should be taken off the force," said Nadia Hasan, chief operating officer of the National Council of Canadian Muslims (NCCM).
📚 Read Also: Connecting with Allah Despite a Busy Life!
"That officer doesn't deserve to have a gun and a badge. He should be removed immediately."
Choudry had schizophrenia and was undergoing an episode when a family member called the non-emergency line for help.
The police arrived and barricaded the apartment, refusing to let family members in to try to calm the man down.
Using a ladder, the police entered the apartment through the balcony, kicking down the door, demanding Choudry to "get down", and without waiting, immediately fired 5 simultaneous shots.
According to family members, the husband and father of four did not understand English and was frail and showed no indication of wanting to hurt anyone.
Police said officers believed the man had access to weapons and entered the home after he stopped communicating, leading to an "interaction" where police fired a stun gun, plastic bullets and a gun.
Hashim Choudhary, the man's nephew, said police used excessive force in shooting his uncle.
"We don't want an investigation with the police and the (Special Investigations Unit)," a visibly emotional Choudhary said on Sunday.

"We want a public inquiry with politicians involved to help bring this to justice. This is cruel and injustice to the limit."
"Anyone in distress knows that … when anyone you know that really cares about you comes and tells you, 'Hey, it's going to be OK,' it makes a difference," said Hassan Choudhary, another of his nephews. "None of us were able to go up there and say, 'Uncle, you're going to be OK.'"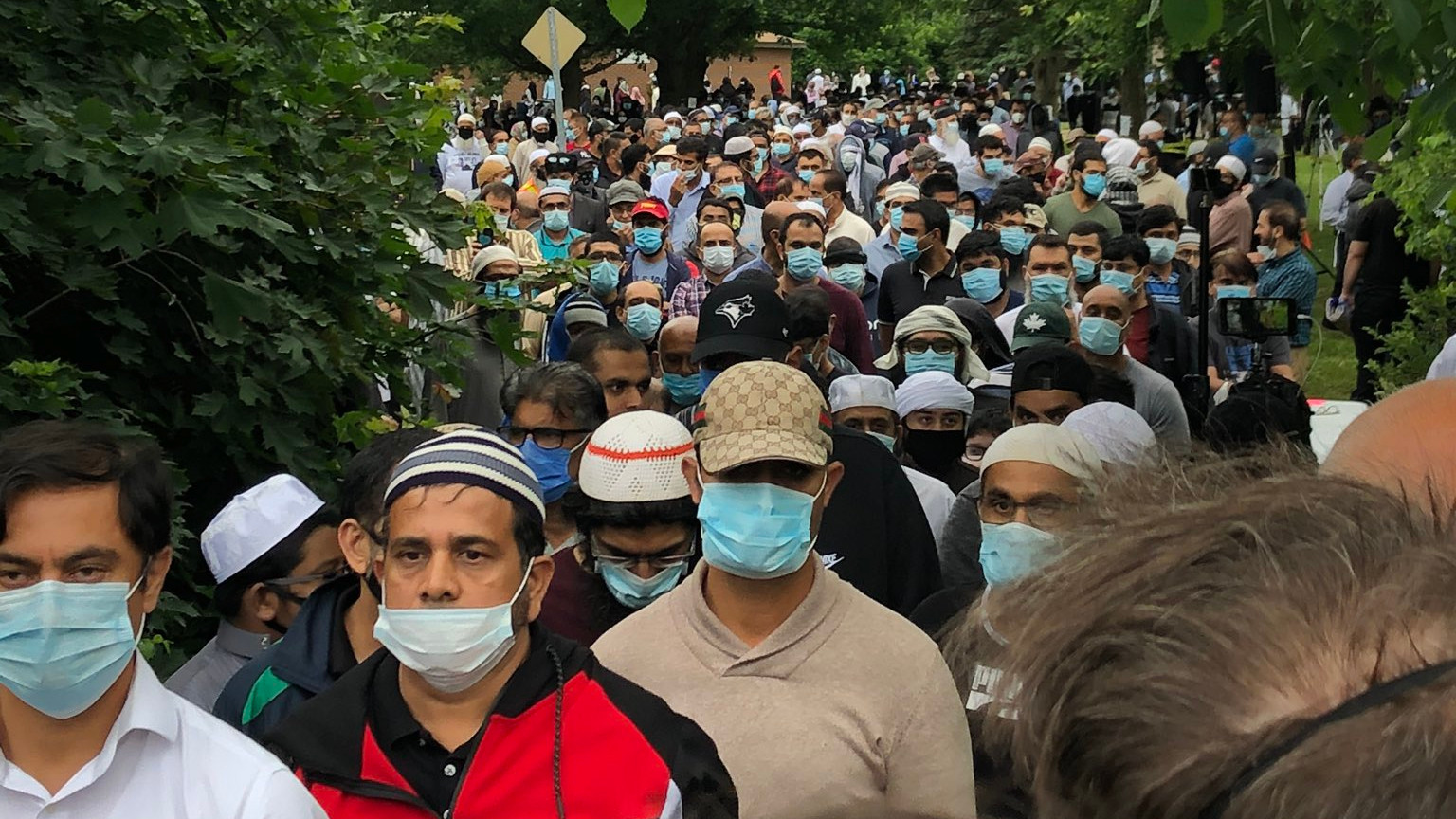 Protests
Choudry's death has prompted street protests and widespread criticism from the public, groups and mental health professionals over how police deal with mental health.
The Centre for Addiction and Mental Health (CAMH), in a statement, said police should not be the first responders when people are in crisis.
"Police are not trained in crisis care and should not be expected to lead this important work," read the CAMH statement.
📚 Read Also: Omar Khayyam: Poet With Flair for Numbers
The Canadian Council of Imams (CCI) has expressed its shock at the death of Choudry in a statement.
"The video evidence and witness testimony which has emerged clearly raises significant questions in relation to police usage of excessive force, failures in mental health response and racial inequity, " reads the Council of Imams statement. "The Canadian Council of Imams echoes calls by community groups for a full, independent public inquiry into the shooting of Mr. Ejaz Choudry and that the officer involved is taken off the force."
"Broader public conversations regarding the role of police in mental health crises, their use of force in these situations, and re-allocating funds to trained and unarmed professionals who can effectively de-escalate persons undergoing mental health distress are crucial and necessary," said the Canadian Council of Muslim Women in a statement.
"In the midst of a reckoning with racist police brutality and demands to defund the police, let us not lose a moment to seek justice for Ejaz Choudry."
Meanwhile, hundreds of mourners gathered in a city park for a public funeral prayer (Salaatul Janazah) on Wednesday evening.
"My uncles, aunts, cousins, brothers, sisters, kids have all been mourning for four days," Hassan Choudhary, Choudry's nephew, told those in attendance, speaking on behalf of the family.
"My uncle would sit outside his building … and he would just sit, sit on the corner, sit on the steps, sit on the rocks, play with little kids.
"He was a harmless 62-year-old man who was a father of four."
A gofundme page has been established to help support Choudry's wife and four children and a petition has also begun circulating online demanding a public inquiry into Choudry's death.