Celebrating this year's Black History Month, AboutIslam will host the 4th annual Black Muslim Authors Conference, in a series of virtual discussions on Facebook during February.
The event this year will highlight and celebrate the rich legacy within the Black Muslim community of writing, storytelling, spoken word, rapping, and pontificating on all the issues that matter to us most with a swag that is often imitated but never duplicated.
While the entire world still grapples with the effects of COVID, inflation, the increase of elders passing away, changes in education and employment, love and pain, the creative artists among us take heed and knead away at these moments in life that we all are toiling with in order to safeguard our memories while simultaneously affirming our faith, our efficacy, and the beauty within our community.
📚 Read Also: Black History Month: Building a Black Muslim Legacy
As such, this year's theme for the conference is "Healing Through Black Muslim Narratives."
As Muslims, we understand the vital importance of healing. Most importantly, we know we can heal through our prayers, supplications, and dhikr.
As Allah has reminded us in the Surah Ar Ra'd, aya 28, "Verily in the remembrance of Allah do hearts find rest!"
Yet, with all of the challenges that we are collectively experiencing as imperfect humans, healing isn't always on our minds or easy to make time for or gain access to.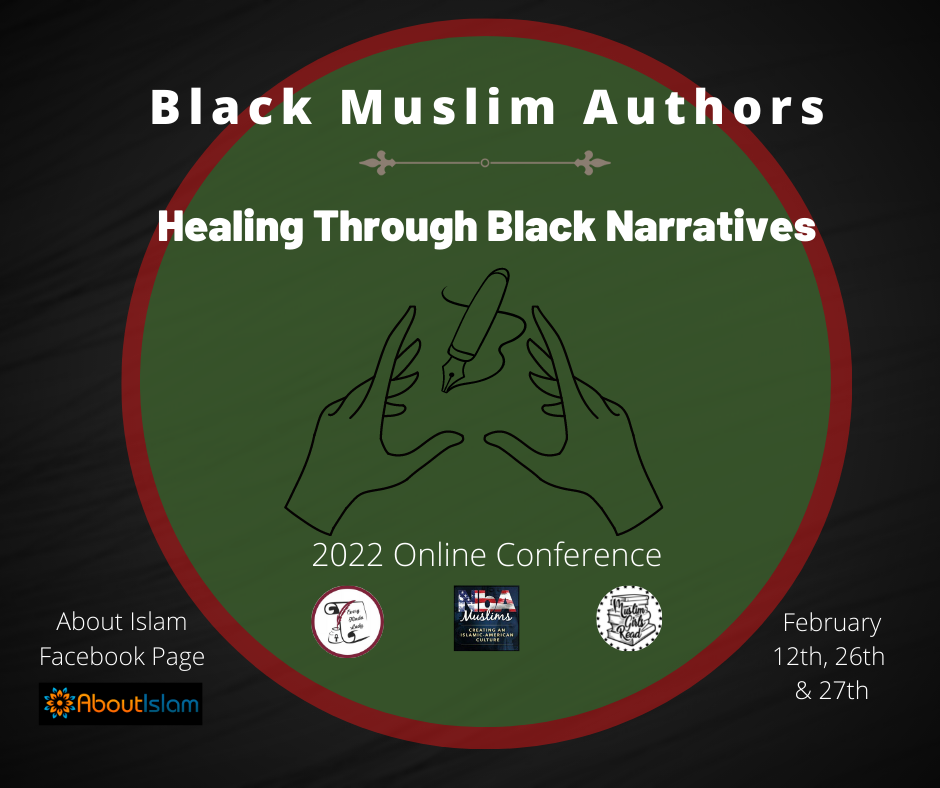 Inspiring Community
Therefore, the organizers and I wanted to create a safe space for all of our community members to find inspiration, learn how to use writing and spoken word for therapy, and also reignite the love and joy found in listening to a good story – especially one that remembers Allah.
This year The Black Muslim Authors Conference will bring back some of the panels that you enjoyed from previous years like our Muslim Children Authors and Brothers roundtable and introduce workshops led by prolific authors who are going to invite our viewers to participate right from the comfort of their homes.
BMACON4 will also showcase Muslim poets, storytellers, and author community activists discussing some of the pressing issues in our ummah and how we can work on healing and representing our community together.
About Islam Facebook page, which has over 375 thousand followers, will host BMAcon series of live panel sessions on February 12, 26 & 27.