Departing from his predecessor's policies, US President Joe Biden has nominated several people of color to different posts.
Adding to that, he just nominated on Tuesday (March 30) an Asian American and the first Muslim ever to federal judgeships in a push for diversity in the US court system.
If approved, Judge Zahid N. Quraishi would be a federal judge on the US District Court for the District of New Jersey, and the first-ever lifetime-appointed Muslim federal judge.
"This trailblazing slate of nominees draws from the very best and brightest minds of the American legal profession," the White House said in a statement Tuesday about a list that also included 10 other nominees, Fox News reported.
"Each is deeply qualified and prepared to deliver justice faithfully under our Constitution and impartially to the American people — and together they represent the broad diversity of background, experience, and perspective that makes our nation strong."
📚 Read Also: What Muslims Demand from Biden
Quraishi is of Pakistani ancestry and currently serves as a magistrate judge in New Jersey.
"Judge Quraishi has defended and served our country with distinction in numerous roles — and will make history if confirmed as the first Muslim American federal judge," said New Jersey senator Cory Booker.
Breaking with his predecessor Donald Trump who stuffed federal courts with largely white male conservatives, Biden unveiled his first 11 picks for judges, with only two of them men, neither of them white.
At the top of his list was nominating Judge Ketanji Brown Jackson, who is African-American, to the US Court of Appeals for the District of Columbia Circuit, which is known to handle major cases.
The nominations as a whole "represent the broad diversity of background, experience, and perspective that makes our nation strong," Biden said in a statement.
📚 Read Also: Meet American Muslim Nominees in Biden's Cabinet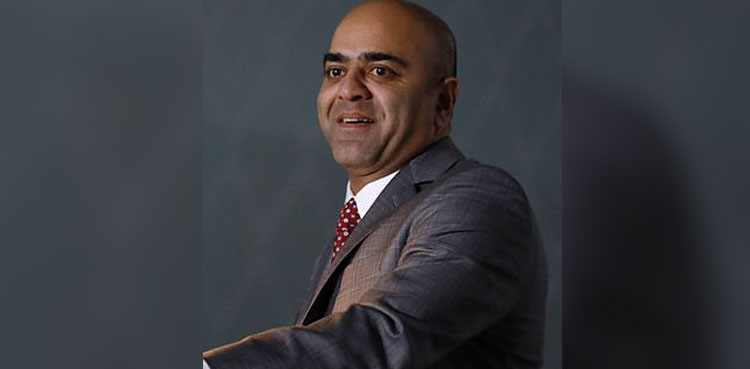 Who Is Quraishi?
Quraishi got his law degree from Rutgers Law School, where he currently serves as an adjunct professor.
He also served as a military prosecutor with the JAG Corps during his time in the Army and did deployments in Iraq in 2004 and 2006, according to his Rutgers bio page. He later worked with the Department of Homeland Security then served as a federal prosecutor in the District of New Jersey.
Quraishi was appointed in 2019 to be a magistrate judge in the District of New Jersey by the judges he now seeks to join on the bench.
The Biden nominee has also received several honors for his work, according to his Rutgers bio, including the 2019 New Jersey Muslim Lawyers Association Trailblazer of the Year Award.
Just before his magistrate judge appointment, Quraishi worked in white collar private practice at the law firm Riker Danzig, according to Rutgers, where he was also the chief diversity officer.
"The first Muslim-American who was nominated to serve on the federal bench was denied that opportunity to serve and that was Abid Qureshi," said Lena Zwarensteyn, the fair courts campaign senior director at the liberal Leadership Conference for Civil and Human Rights.
"It is certainly time that there is much more representation in terms of various faiths or even no faith on the bench," Zwarensteyn said.