The past seven days have been nothing short of a nightmare, as travel bans, global health concerns, and mosque shutdowns have impacted the international Muslim community.
In the midst of the greatest health crisis the world has ever seen, local Atlanta Muslims have come together to identify ways of lessening the impact of the coronavirus on local families. These efforts include lunch programs for children, community feeding programs, direct financial support, and care packages for the elderly.
Despite the disagreement between some local communities on whether to continue with communal prayer services or temporarily cancel all Masjid programs and services, many Americans have been directly impacted by the spread of COVID-19.
As local Atlanta Muslims struggle to remain calm and unified, reports of a faltering economy, loss of personal business regimes and finances, and a growing lack of food and supplies are making headlines every day.
As a result of this growing need for services and support, local Muslim communities are working hard to establish programs to serve one another during this challenging time.
It is essential for Muslims to focus on their principles of charity and kindness during a time of global fear and chaos. Although social distancing and self-quarantining are recommended during this time, local Atlanta Muslims are stepping up to identify ways to help support each other.
"Who is it that would loan Allah a goodly loan so He may multiply it for him many times over? And it is Allah who withholds and grants abundance, and to Him, you will be returned." (The Holy Qur'an, 2:245)
Here are a few local organizations doing the tremendous work of servicing the community during this time of crisis: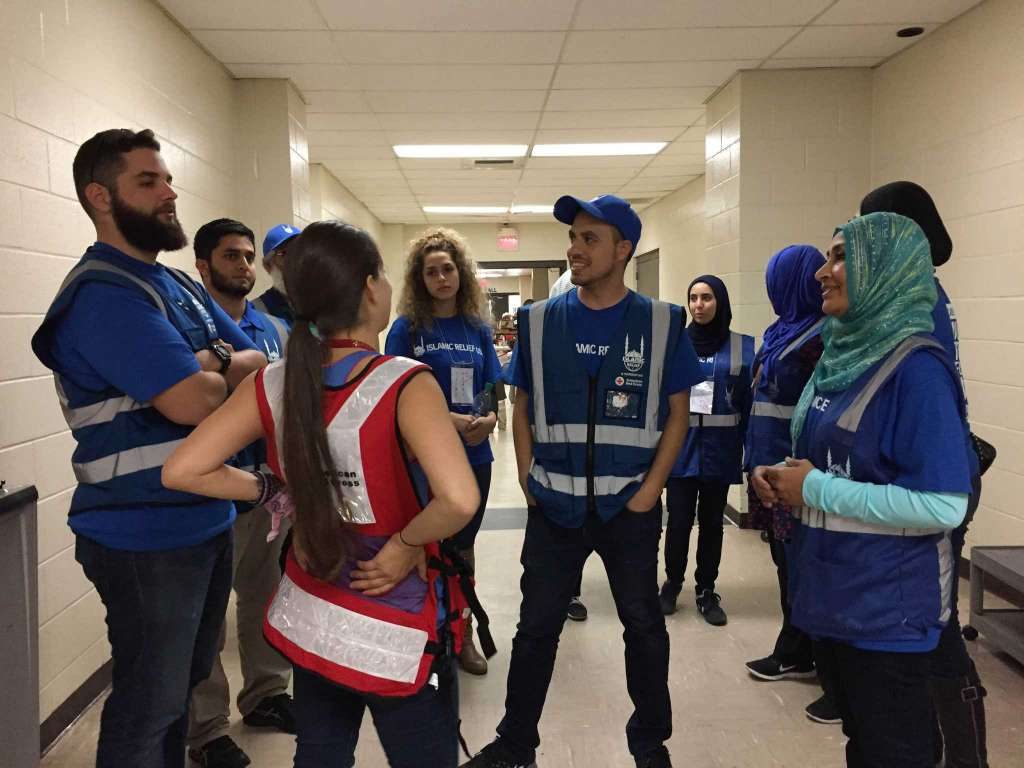 Local Atlanta Food Pantries
Madinah Food Pantry Inc.
The mission of Madinah Food Pantry is to supply nourishing food to Muslim families in the Northeast Georgia and Metro-Atlanta area and to offer health and home economics seminars on a monthly basis.
Madinah Food Pantry delivers supplies and food to local homes in Georgia. Contact [email protected] or visit http://madinahfoodpantry.org/default/ for more information.
Enough to Share Food Pantry
The mission of Enough to Share Food Pantry is to eliminate food insecurities among our neighbors in the East Atlanta Area supplying quality, healthy foods with compassion while offering dignity.
This food pantry is located at The Atlanta Masjid of Al-Islam at 560 Fayetteville Rd. Atlanta, GA IS open on every 1st and 3rd or 2nd and 4th Wednesday of the month from 2-4 pm.
Please contact Brother Nassar Madyun at (404) 583-7454 for more information.
ICNA RELIEF Food Pantry
ICNA Relief provides social services across the U.S. to the underprivileged and those affected by natural disasters. Our services are made possible through contributions from donors and volunteers like you.
This pantry is located at 6200 Memorial Drive Stone Mountain, GA 30083.
ICNA Relief is currently raising funds for its Specialty Pantry Coronavirus Supplies.
Local Atlanta Care Packages & Lunch Programs
RCM School Lunch Program
Roswell Community Masjid in Roswell, GA is hosting a daily school lunch program for students impacted by school closures. Lunch can be picked up at the Masjid beginning on Tuesday, March 17, 2020, from 10:00 am – 12:00 pm. Pickup opportunities will continue on weekdays during those same time frames.
For more information, email [email protected]
Care Packages for the Elderly
This service is being organized by Kareema Hunter. Care packages will include items such as; cleaning supplies, toilet paper, and canned goods. For more information, please contact [email protected] and place "Care Packages" in the subject line.
MACE – Educational Support for Exceptional Learners
Muslim Advocates for Children with Exceptionalities is an Atlanta-based non-profit organization that serves families of children living with trauma and disabilities.
MACE is offering free educational support and advice to caregivers of exceptional learners impacted by indefinite school closings.
For more information, visit www.wearemace.com for contact information.
Noor Family Services Food and Toiletry Drive
Noor Family Services is hosting a good and toiletry drive to domestic violence victims in need. Families are asked to email [email protected] for more information.
Project Hope Atlanta
Project Hope Atlanta is dedicated to uplifting the lives of our community members in need through teaching, training, and providing ongoing support so that they can gain the essential skills needed for self-sufficiency.
Project Hope Atlanta will deliver food and packages to the Clarkston/Stone Mountain area but individuals are strongly encouraged to reach out to coordinators via their website https://www.projecthopeatl.com/ or Facebook page https://www.facebook.com/projecthopeatl/.
National Relief Efforts & Financial Support
Muslim Community of Western Suburbs
In light of Covid-19, MCWS is starting a grocery delivery service for our elderly who require assistance, live alone and/or do not have access to transportation. This service is open to people of all faiths but limited to the Canton, Michigan area only.
Penny Appeal
We are inviting those economically affected by COVID-19 to apply for our COVID19 Financial Hardship Grant. Successful applicants will be awarded a grant for use towards food, bills and any uncovered living expenses as a result of quarantine and/or work and school closures.
SELECTION CRITERIA
Penny Appeal USA invites applications of all ethnic and religious backgrounds. Preference will be given to applicants based on the criteria outlined below:
Family Income
Family Size
Nature of family (preference toward single-headed households)
Estimated expenses vs income
SUBMISSION CRITERIA
Please submit all applications to [email protected]. Applications will be reviewed on a rolling basis.