For the Muslim community in New York City and across the US, the weeks and months after 9/11 brought new feelings of stigmatization and Islamophobia, with children, women, and families being taunted as "terrorists."
But 20 years later, Muslim communities have organized into grassroots groups to defend their rights while some have decided to run for offices to make their voices heard.
"We cultivated these spaces after being targeted, surveilled," 30-year-old Shahana Hanif of Brooklyn, a daughter of Bangladeshi immigrants who is poised to become the first Muslim woman elected to the City Council, told THE CITY.
"It's a victory in our organizing in the last two decades."
📚 Read Also: Lessons about 9/11 often Provoke Harassment of Muslim Students
Hanif was directly referring to New York Police Department (NYPD) surveillance program which spied on innocent people in New York and beyond for more than a decade.
A decade after NYPD's surveillance of Muslim communities was revealed by a 2011 Pulitzer Prize-winning Associated Press investigation, a groundswell of young Muslims sought local public office.
Hanif, a child on 9/11 who was offered no shelter from Islamophobia after the attacks, is one of these who decided to run for office.
She recalls being called a "terrorist" by strangers on her way to mosque, and how she stopped wearing her hijab in public.
The harassment became so overwhelming that she and her cousins, then ages 10 and 11, penned a letter to then-President George W. Bush urging him to act.
"My politicizing is a direct result of being raised in that climate," she said.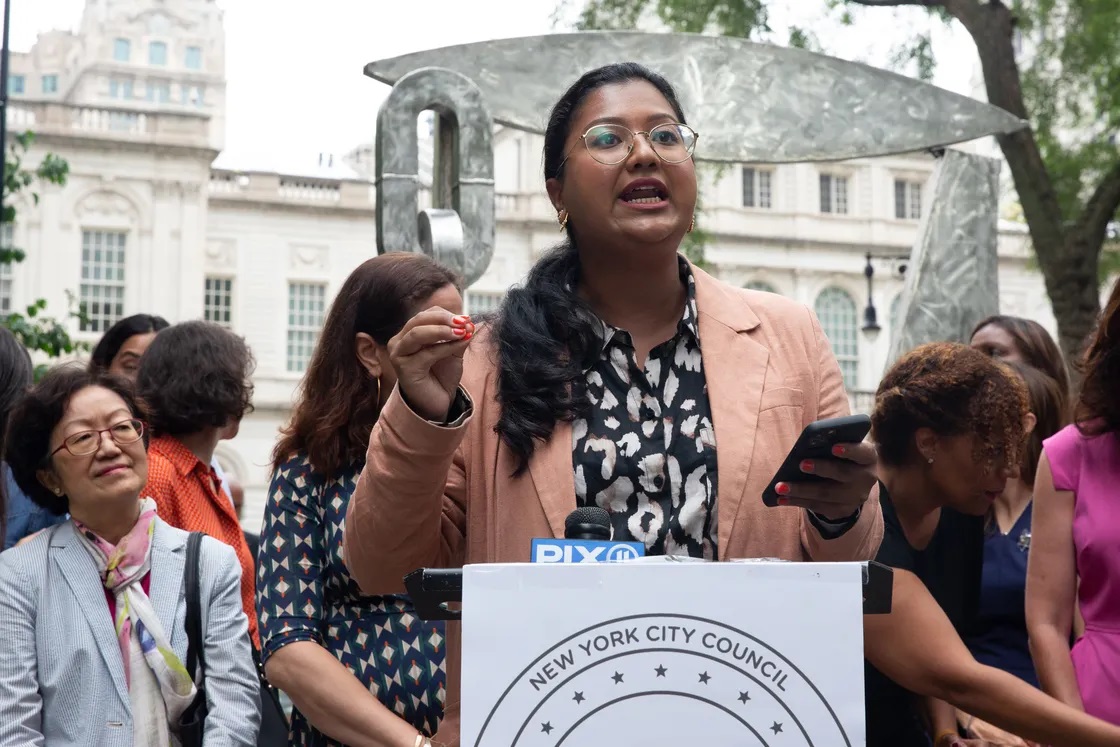 Running for Office
Tahanie Aboushi, a civil rights attorney raised in Brooklyn and Staten Island, campaigned earlier this year to succeed Manhattan District Attorney Cy Vance Jr.
Earning endorsements from US Sen. Bernie Sanders (I-Vt.), and Reps. Jamaal Bowman (D-N.Y.) and Rashida Tlaib (D-Mich.), she finished a distant third in the June Democratic primary.
Aboushi, who was a high-schooler in 2001, said the experience also formed her.
"You remember all of it because it completely consumed your life," she said in an interview.
"Whether you were going to the grocery store or playing in the park, or walking through the hallways of your school, you were constantly the subject of that hate and anger and frustration and ignorance."
She said the experience contributed to her desire to become an attorney "and speak for those that might be afraid to speak up, and to make sure that our rights are protected."
"We had to learn, at least for me, how to advocate for myself, but advocate for others in the community, protect our rights and to be aware of what was going on," added Aboushi, who runs a civil-rights law firm with her siblings.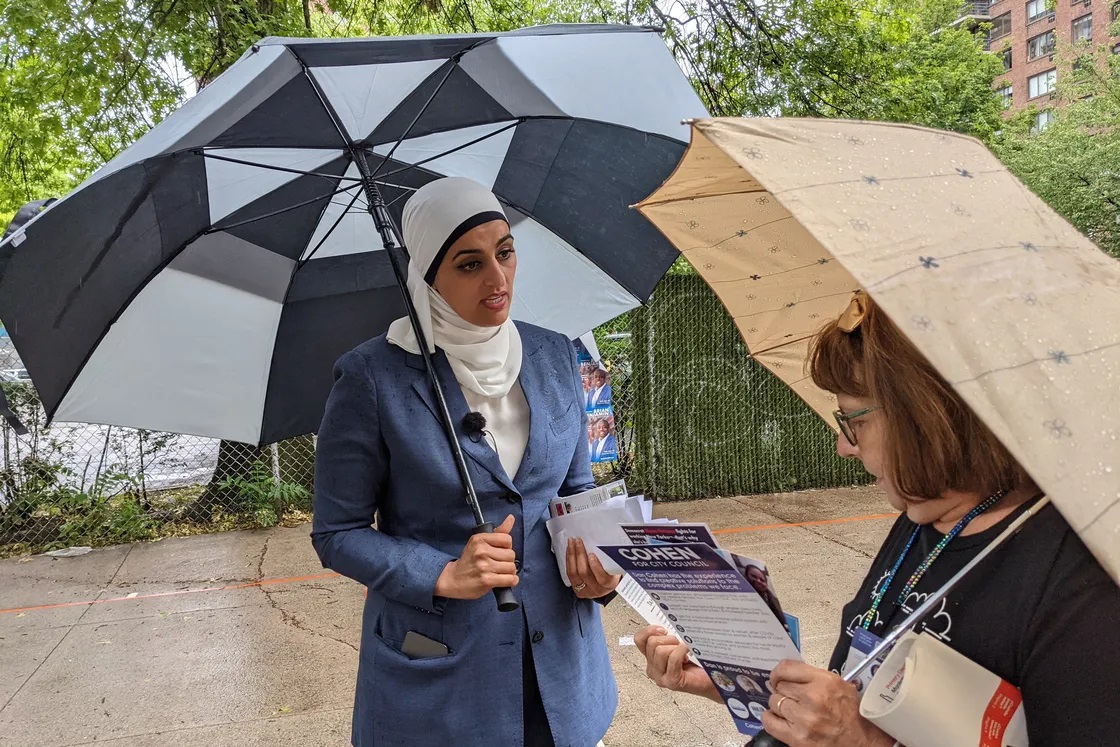 Community Groups
In 2001, Mohammad Razvi and his family operated several successful businesses on Coney Island Avenue.
After 9/11, Razvi said he needed to help Muslim families facing harassment, discrimination and deportation.
This is when he forced the Council of Peoples Organization in 2002, a nonprofit that aims to support community.
"What was a 1,000-square-foot office space is now currently about 25,000-square-foot office space. And what was run by volunteers now has about 50 employees and 60 volunteers," Razvi said.
In 2010, COPO started hosting Muslim Youth Career Day, bringing together several city, state and federal law enforcement agencies.
"The best thing was for the youth, the way they ask those questions, very, very direct, you know, 'Why did you knock on the door and pick up my uncle?'" he said
As a result of the program, many Muslims have joined law enforcement, Razvi said.
Asad Dandia, 28, who charged he was spied on as a teenager in Brooklyn and later joined a class-action lawsuit against the NYPD, believes there is still more work to be done.
"[The advocacy] gets exhausting after a while, but I think it's worth it because we scored a bunch of significant policy changes," he said.
"We're in the history books."