A group of Black Muslim teenagers have been hailed as "heroes" after running into a burning building to rescue residents in East London last week.
The fire broke out at a tower-block in Bethnal Green last Thursday, when Sakariye Digaale, known to friends as "Zak", was with his friends Zakariya Ibrahim and Saaed on their way to The Young Black Men Project hub nearby.
Spotting the fire, the trio immediately approached the flats and began knocking on the doors urging residents to evacuate the building, The Independent reported.
📚 Read Also: Saving Girls from House Fire, Mississauga City Honors Muslim Hero
PLEASE can we recognize our boys, from our young black men hub, HERO's. The two Zack's & Saeed ran into a burning building. Zack found an elder, who is blind & placed him over his shoulder. I know @TowerHamletsNow @LutfurRahmanTH will speak on this. @AntoineSpeaker @samgelder. pic.twitter.com/r6w6d9NXes

— Coffee Afrik CIC – liberation, healing, 3 horizons (@CoffeeAfrique) August 5, 2022
"Luckily we weren't hurt but there was a lot of debris flying around which ended up injuring some people around, like one man who was walking his dog," Digaale told The Independent.
"We were cautious about entering the building but, at that point, it really was 'fight or flight'; we tried to save as many lives as we could."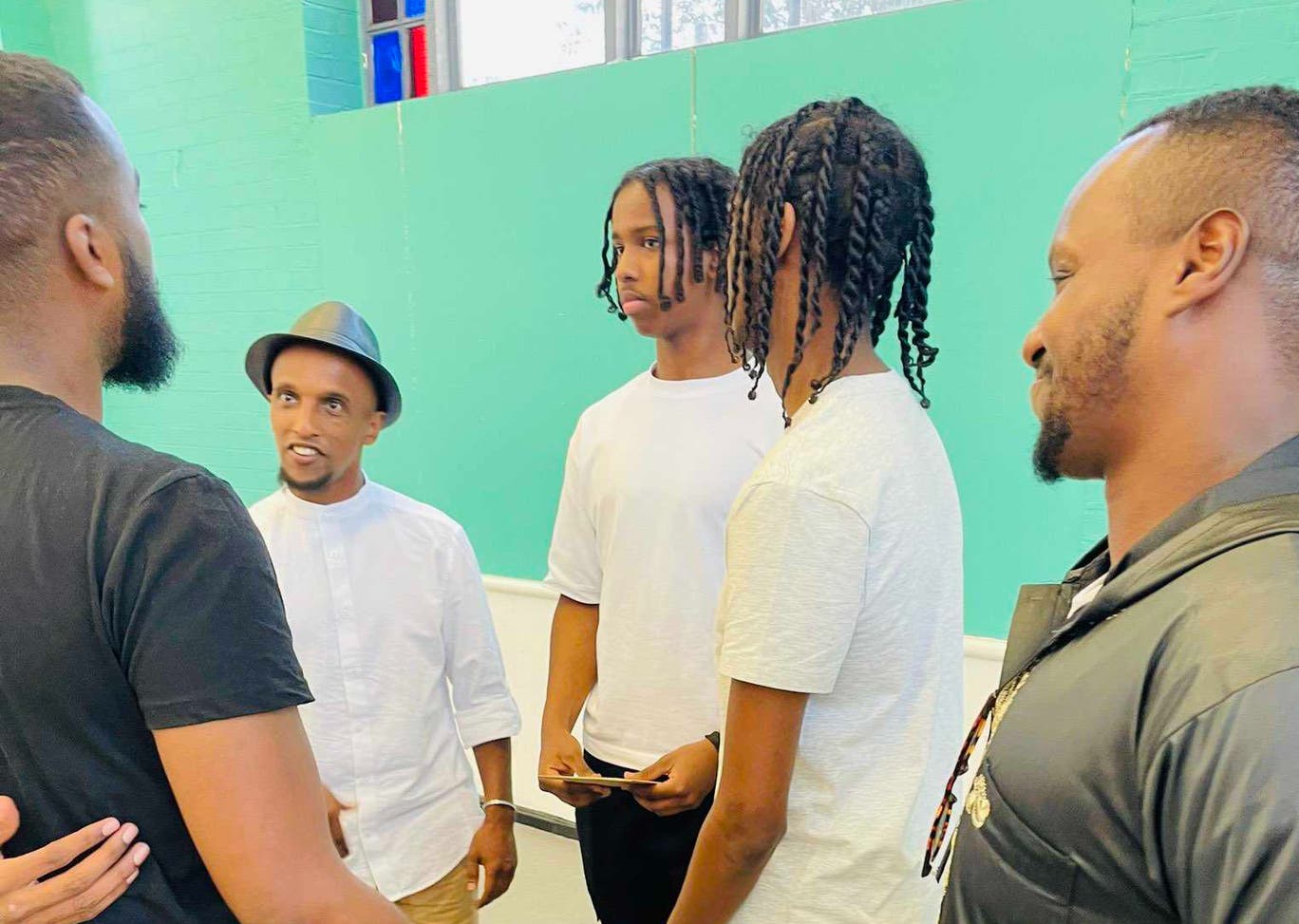 As his friends were rescuing people, Digaale rushed to carry a blind and deaf man who was in the fourth floor.
"Being a Muslim, we're trying to help guys. That could have been a dad, that could have been anyone," he added.
"And everyone's thinking I'm a hero now and I'm thinking this is normal!," the teenager said.
Proud
Abdi Hassan, The Young Black Men Project, said he was "so proud" of the trio and praised them for their heroic actions during a time when "too often the narrative is different" for young black males in the media.
"I recognize the excellence and power of our young Black men, the importance to let them lead, direct our work and to give back as Islam teaches us, that our neighbors have rights over us," he said.
"I hope that we can really look at the narrative about Black men and that we reimagine how we treat our young people, I am honored to serve them daily."
Allah tells us that "If anyone saved a life it would be as if he saved the life of the whole humanity." Quran 5:32
In September 2021, a Muslim man in North Leigh, Oxfordshire, was praised for successfully saving his neighbors when fire started in their house.
Azz Mahmoud, a 37-year-old Muslim youth worker in Oldham, performed CPR for the first time ever to save a man's life.