Islam requires all neighbors to be loving and cooperative with one another and share their sorrows and happiness.
Having a nice and kind neighbor in today's world where people don't care about others and mind their own business is truly a blessing.
This is how Sunday Blake, a British woman, felt when she received food from her Afghan neighbor as she recovered after surgery.
Blake took to Twitter last week revealing that her Afghan neighbor, who fled Afghanistan only weeks ago, dropped off a substantial homemade meal for her after learning that she was ill, First Post reported.
📚 Read Also: Be Grateful for Your Countless Blessings
"One of my neighbors is Afghan," Sunday Blake, who is an associate editor with a higher education policy platform, wrote on Twitter.
One of my neighbours is afghan. He fled a few weeks ago, leaving his entire family. He asked in broken English last week why I looked skinny (ESL – forgave him 😂). I said id recently had surgery & was ill. He just dropped this around. All homemade, including the yoghurt & bread. pic.twitter.com/Lh3ePFKi4x

— Sunday Blake (@SundayMargot) February 2, 2022
"He fled a few weeks ago, leaving his entire family," she added. Thousands of Afghans fled their country after the Taliban takeover in August last year.
Blake said that the neighbor asked her in broken English why she looked "skinny".
When Blake told her neighbor that she was ill and had recently had surgery, he surprised her with a thoughtful gesture and dropped off a homemade meal for her soon afterwards.
"He just dropped this around. All homemade, including the yoghurt and bread," she wrote, sharing a picture of the meal which included spinach, okra, bread and yoghurt.
📚 Read Also: Surviving Hard Times, Syrian Migrant Volunteers to Feed Homeless
Heartwarming
After the post went viral with over 57,700 likes, people on social media lauded the neighbor's kind gesture even though he has gone through tough times himself.
Many even talked about the nice neighbors they had during their times of need.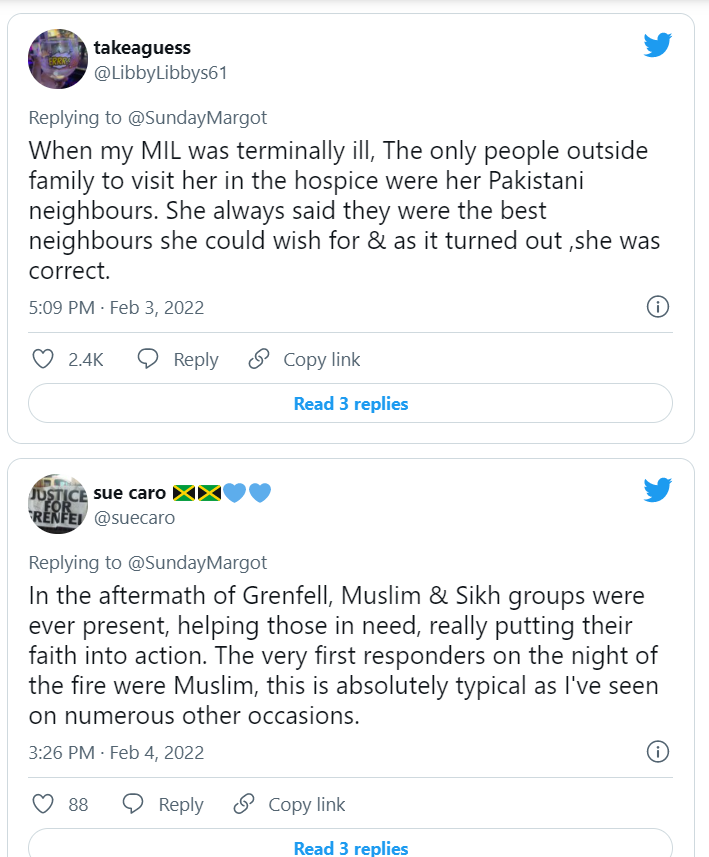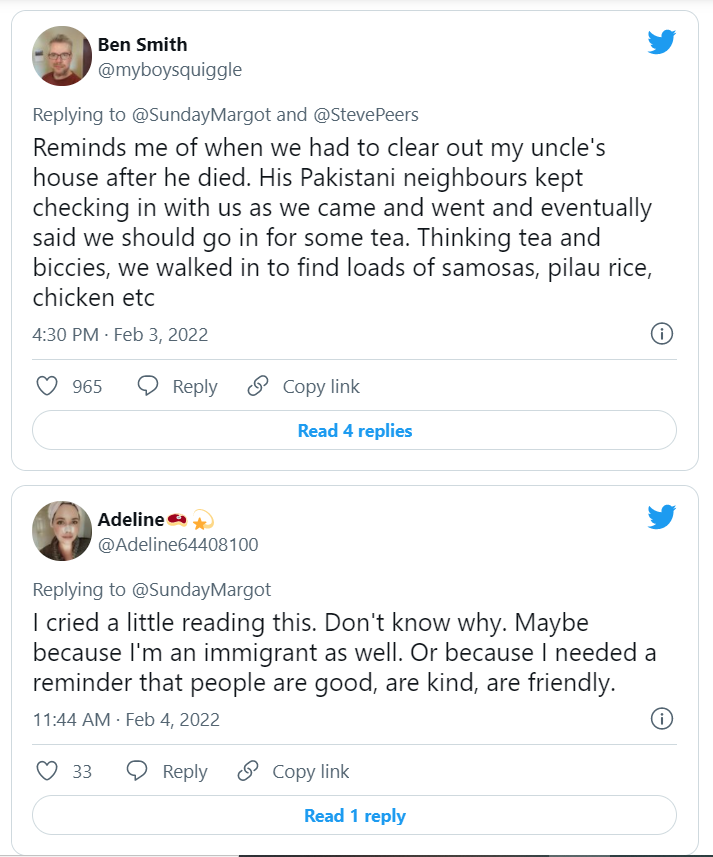 The neighbor's act is inspired by Islamic tenets as Islam encourages Muslims to treat their neighbors in a gentle way that reflects the true and genuine spirit of Islam as exemplified in its tolerant aspect especially with people of other faiths.
It makes no difference whether the neighbors are Muslim or non-Muslim.