A proposed legislation that would allow the UK government to secretly strip dual nationals of their British citizenship is "overtly racist" and "threatens the very fabric of our communities", a leading British Muslim organization has said.
"The National and Borders Bill is an affront to human rights. This Bill appears to be yet another attempt to further marginalize minority groups, whilst eroding our civil liberties," Zara Mohammed, secretary general of the Muslim Council of Britain (MBC) said in a statement.
"Communities across the UK are deeply concerned by this Bill, particularly in the wake of the tragic deaths of refugees in the channel and the devastation we have seen during the Windrush scandal. Nationality and citizenship are not a privilege but a human right.
"We urge Peers to speak out and vote against this Bill."
PRESS RELEASE | Nationality and Borders Bill: Peers urged to vote against powers to arbitrarily strip British citizenship – 4th January 2022

➡️ Read full PR online: https://t.co/dZjp4nxjtm pic.twitter.com/0LtXgE42KI

— MCB (@MuslimCouncil) January 4, 2022
📚 Read Also: MCB Leader Named in Vogue's List of 25 Most Influential Women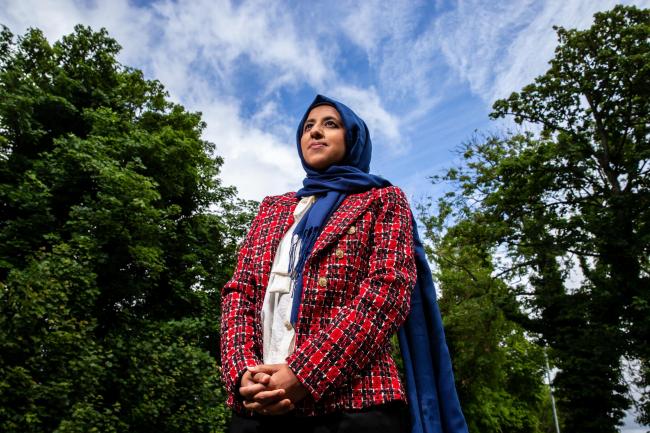 'Racist' Bill
The call comes as members of the House of Lords convened Wednesday for the second reading of the controversial bill proposed by Home Secretary Priti Patel.
Dubbed the "Anti-Refugee Bill" by critics, the bill contains provisions that allows Patel to remove citizenship from individuals without notice and creates a two-tier system for asylum-seekers, criminalizing those who do so through irregular channels.
One hundred civil society figures have already condemned the government's proposed Nationality and Borders Bill as "overtly racist" in an open letter.
The open letter describes the legislation as "a route to disenfranchisement and even deportation of people of color on an unprecedented scale".
It was organized by CAGE and Media Diversified. Managing director of CAGE Muhammad Rabbani said: "This bill will seek to bolster the racist and Islamophobic deprivation powers and further erode the right to a fair trial and appeal. These powers must be scrapped entirely, beginning from clause nine and ending with the two-tier citizenship regime."
Signatories include Julie Bentley, CEO of Samaritans, Halima Begum, CEO of the Runnymede Trust, the British authors Neil Gaiman and Nikesh Shukla, the historian and broadcaster David Olusoga and the barrister Jolyon Maugham, who founded the Good Law Project but signed the letter in a personal capacity.