The high unemployment rate among Muslims in the UK cannot be explained by 'cultural and religious practices', a study has found.
The research, published in the peer-reviewed Ethnic and Racial Studies journal, confirmed the existence of a "Muslim penalty" in the employment market that discriminates against Muslims.
It also rejected previous suggestions that high unemployment was due to cultural and religious practices.
📚 Read Also: Working With Excellence in Our 9-5 Jobs
"The findings offer evidence against the view that Muslims' poor employment outcomes in Britain are due to their so-called 'sociocultural attitudes'," Samir Sweida-Metwally, doctoral researcher at the University of Bristol, who carried out the research, told The Guardian.
"In challenging this narrative, which problematizes Muslims and their faith, the study lends support to the overwhelming evidence from field experiments that shows anti-Muslim discrimination towards Muslims and those perceived to be Muslim to be a significant barrier to them accessing work."
The researcher's paper uses 10 years of data from the UK Household Longitudinal study, an annual survey of about 100,000 people from 40,000 households that collects information, mainly through face-to-face interviews on people's socio-economic situation.
Participants answered questions about the strength of their religious and sociocultural beliefs.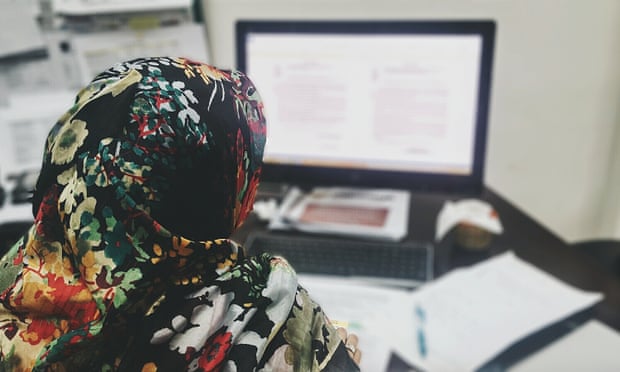 "Muslimness"
Another interesting finding was that country of origin or "perceived 'Muslimness'" might be important.
"This might suggest that perceived 'Muslimness' is more important for predicting religious disadvantage among men than actual attachment to the faith," Sweida-Metwally wrote.
Even Muslims employed usually face discrimination in workplace.
Recently, a June 2022 survey of 1,503 UK Muslims by Savanta ComRes for online platform Hyphen found 69% of UK Muslims currently in employment said they had experienced some form of Islamophobia at work.
Another 2017 research for the government's social mobility watchdog revealed that members of the religious minority are less likely to succeed in the workplace with many reporting experiences of Islamophobia, discrimination, and racism.
The study found 19.8% of Muslims aged 16-to-74 were in full-time employment, compared with 34.9% of the overall population.
Also, a 2016 report by the British parliament warned that Muslim women are the most economically disadvantaged group in British society, adding that they are three times more likely to be unemployed and looking for a job than women generally.