The mental health of young British Muslims is a growing crisis according to a new report by British Muslims for Secular Democracy (BMSDemocracy).
The report, 'The Inner Lives of Troubled Young Muslims', said there was a 'lack of trust between young Muslims and service providers' and 'Islamophobia and extremism has caused climate of fear and suspicion, and lack of understanding from providers'.
Also, the COVID-19 lockdown has had a huge effect on young Muslims who are leading double lives and are feeling 'suffocated' at home.'
📚 Read Also: UK Muslims Stigmatized during Pandemic: Report
The report is the result of work by six authors, all female Muslims, who explored the feelings, thoughts, aspirations and desires of second and third generations of British Muslims.
Yasmin Alibhai-Brown edited the report which includes reports from five other women; Tehmina Kazi, Anila Baig, Tanvir Mukhtar, Dr Shehreen Ali, and Sundas Ali.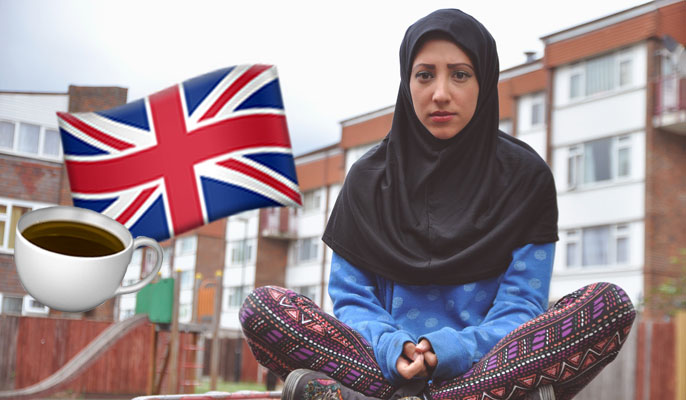 Warning Call
Report editor, Yasmin Alibhai-Brown said, "This report seeks to change the narrative, reframe the challenge and get leaders to search out, with the help of relevant experts, alternative approaches," Asian Image reported.
"How do we do this? First, they should stop being fixated on security and develop holistic approaches which reach the human in the usually disembodied and depersonalized Muslim fanatic. Secondly young Muslims who are drawn to destructive and self-destructive missions, or are suffering from mental distress, need to be reached long before the first steps into darkness.
"Rather than being reactive, governments need to take the long view back and forwards. Rather than persisting with previous responses, powerful people need to take stock, innovate and change tack."
This report falls in line with other studies that have shed light on the lives of young British Muslims.
The Labour Muslim Network (LMN), for instance, discovered that a third of Labour's Muslims have experienced Islamophobia in the party, and more than half do not feel well represented by the current leadership.
Another study by the Woolf Institute in Cambridge, found Muslims face negative attitudes held by other faith groups, and were also the group most likely to have negative attitudes about those of other religions.