Allah tells us that "If anyone saved a life it would be as if he saved the life of the whole humanity." Quran 5:32
Inspired by this verse, thousands of Muslims from Birmingham and the Black Country led incredible efforts over the past months to help others during the COVID-19 pandemic.
Efforts varied from launching a £250,000 collaboration to sew and make protective gear for frontline workers, a food parcel drive that fed thousands, mental health and domestic violence support projects, the opening of online mosques and classes, and a mass vaccination push.
📚 Read Also: UK Health Secretary Praises Muslims for Efforts in Vaccination
During the worst of the first wave of the pandemic, mosque car parks were given over to temporary mortuaries to cope with rising deaths.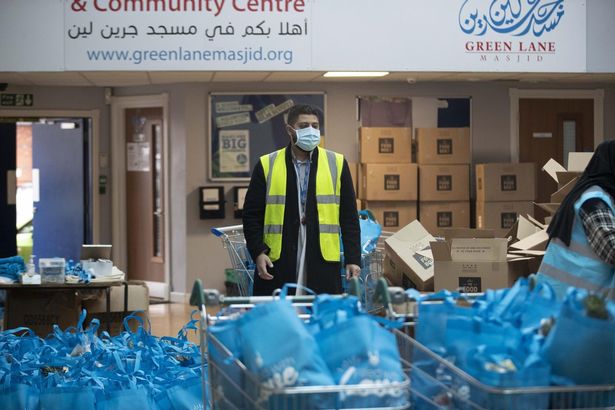 The remarkable efforts have been summarized in a booklet 'Faith in Action – West Midlands Muslim organizations' Covid-19 Response' that was officially launched at a gathering this month.
In the event organized by Green Lane Masjid and Community Centre, this was the first chance for Muslim and city leaders to get together in person to share reflections on the pandemic.
"The last 18 months have been truly unprecedented, and an incredibly difficult time for us all…the grief suffered by friends, family and communities remains very raw," Andy Street, mayor of the West Midlands, told the event, Birmingham Mail reported.
"But through all the pain and suffering brought on by the pandemic, communities across the West Midlands have rallied round like never before to help those most in need.
"Without these selfless actions, we would most likely still be in the deepest depths of the pandemic."
Remarkable Efforts
The booklet heighted tremendous effort by mosques and Islamic charities across the city to provide medical, mental, and food support to the community. It also highlighted the vital leadership and support roles played by Islamic Relief, The Muslim Council of Britain and the British Islamic Medical Association (BIMA).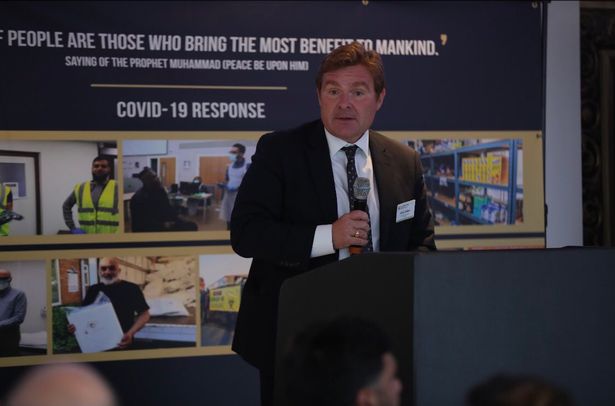 Cllr John Cotton, representing Birmingham City Council's cabinet, said the pandemic had "shone a very stark light on our society…it has reminded us of the fragility of life and extent to which our society remains a deeply unjust and unequal place.
"Yet, in the response to the pandemic, as we sought to protect the vulnerable and reach out to those in need, we also saw the very best of Birmingham."
Police and Crime Commissioner Simon Foster added: "You have been at the forefront of selfless work and are all to be commended for that."
The joint mosques added: "We are reminded by the beautiful verse in the Quran – 'whoever saved a life, as if we have saved the life of all of mankind…' – the West Midlands mosques and Islamic organizations have all been driven by the essence of this verse and we recognize that we must continue to serve our communities in the best way possible."
Examples on the efforts of the Muslim community during the pandemic.