Described as 'Blackburn's Rock' for his defensive attributes, 79-year-old Yakub Bhola is not a typical footballer, but rather a superbly history-maker and role model.
After performing morning prayer, the old Muslim man walks several mile a day before meeting friends for their local walking football game every Wednesday.
The walking football group was started by Blackburn Rovers Community Trust supported by AHF FC in 2019.
The numbers grew quickly and now up to 30 men attend every week.
📚 Read Also: This 73-Year-Old Muslim Woman Learns How to Ride Bike
Surviving two heart attacks, Yakub plays football with his team-mates, many of whom are a lot younger than him and in their fifties, at Pleckgate High School, Blackburn.
"I am the oldest player there. I started off playing as a striker and was doing pretty well if I may say so. I picked up some man of the match awards. I have settled back into defense now," Yakub, who came to the UK from Zambia in 1989, told Lancashire Telegraph.
"I have been talking to others at my local mosque to come and play too. Some of them say they have no idea how to play football. But I tell them it does not matter. They will soon get the hang of it like I did."
📚 Read Also: Professor Muhammad Yunus Receives Olympic Laurel Award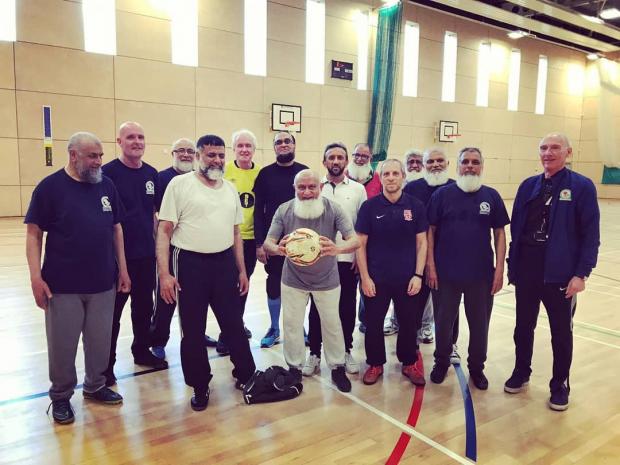 "I am really thankful for them putting this on for older players. It has helped us all a lot."
Yakub, who had a total of three operations to unblock arteries, hopes to continue playing for as long as he can.
"The future is in the hands of Allah. If Allah wishes anything to happen then it will happen. People should live life to the full as much as they can," he said.
Muslims' approach to sports is often determined by religious, cultural, and ethnic factors.
In general, Islam promotes good health and fitness and encourages both men and women to engage in physical activity to maintain healthy lifestyles.