For long years, Imran Atcha had always nourished the dream of launching a horse riding school to help young Muslim children getting over being underrepresented in the community.
"I struggled myself for many years to enter the horse world, so now I aim to make it as easy as possible for children from the inner city to learn about horses," Atcha told The National.
"I am a Muslim myself and a high proportion from my area are third generation Muslim immigrant children who I feel have lost their roots. Children are spending hours a day on screen based entertainment; phones and computer games and there is a big disconnection from nature.
📚 Read Also: Muslim Rider Inspires Racing Academy for Under-Represented Kids
"Religiously when you connect with nature and animals, you connect with God. When the children come to horses they completely change. You see that development and teachers and parents can't believe it," Atcha says.
Being from a poor family himself, Atcha never had the opportunity to ride until reaching adult life and he saved £500 to buy a share in a horse and taught himself.
Ten years ago, the 50-year-old set up the St James City Farm and Riding School, providing opportunities to young children aged from four to 12 from the predominantly Muslim community who would not otherwise have the chance to learn to ride.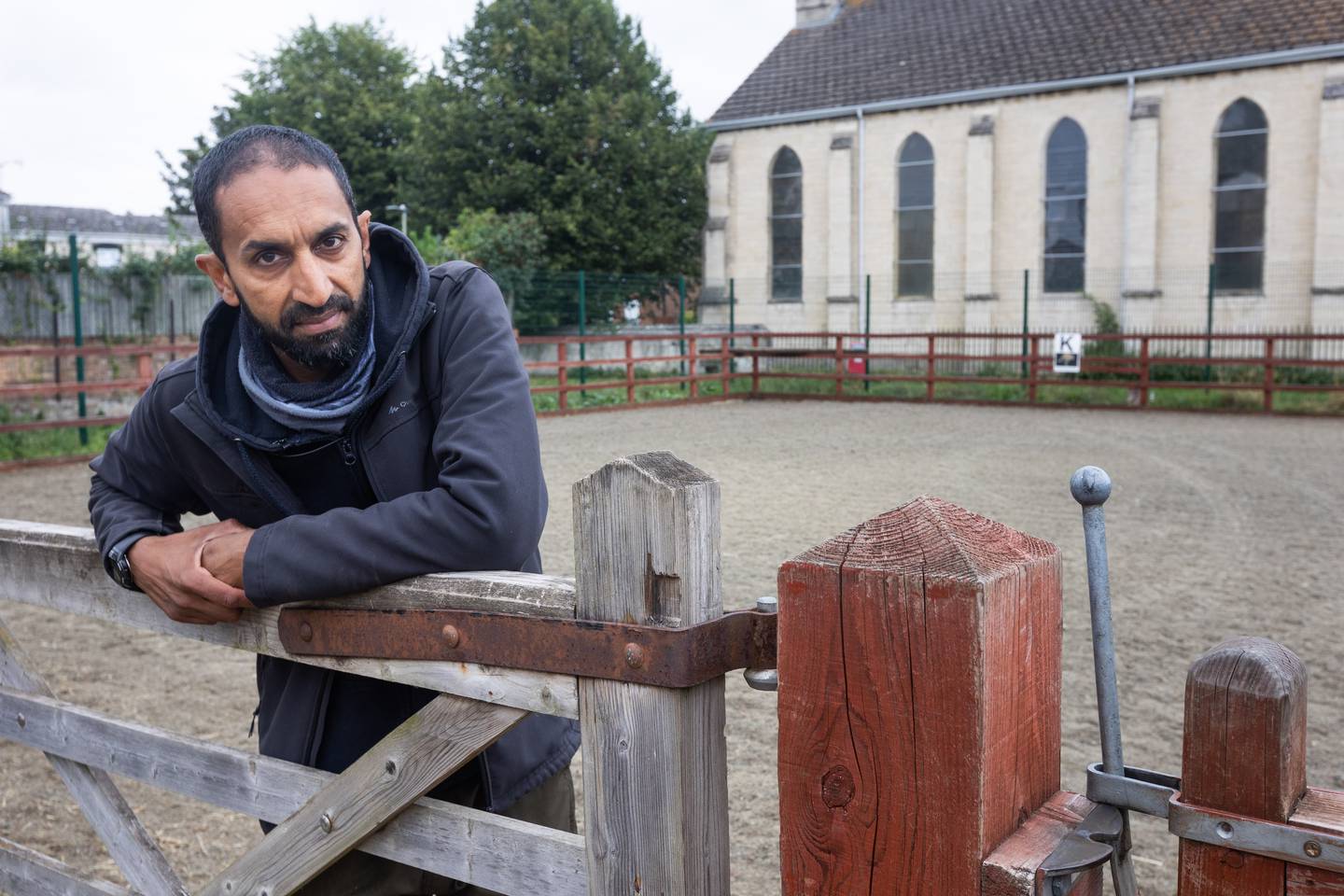 Heritage
Now, Atcha is keen to teach the children about Arabic heritage.
"Many have come from rural communities into the city and lost that connection. Horsemanship is a big part of our heritage from the earliest of times. We were experts; this is about connecting people and explaining that this is their culture," he said.
"If they knew their history which is so rich in horsemanship from a cultural and religious perspective, they would take great pride and interest in it.
"There are many religious tracts in the Qur'an about the benefits of horsemanship, lots of advice from Prophetic traditions – peace be upon him – about goodness being in horses. Time spent with horses is not considered wasted.
"There are untold benefits in being with horses and untapped talent in the area that is waiting to be discovered, and our little charitable project is one part of reviving this lost heritage, developing our young people and bringing communities from all backgrounds together at the same time."
Islam & Sport
Muslims are urged to teach their kids riding horses.
In a statement many Muslim scholars attributed to Umar Ibn El-Khattab, may Allah be pleased with him, he says, "Teach your children swimming, archery, and horse riding."
Islam encourages anything that promotes refreshing mind or revitalizing the body provided it does not lead to or involve sin, cause harm, or hamper or delay religious obligations.
The traditions of Prophet Muhammad, peace and blessings be upon him, undoubtedly encourage involvement in sporting activities as a way to promote a healthy lifestyle and encourage brotherly love and family togetherness.