LONDON – As British Muslims were enjoying their meal after breaking their fast, or busy praying at the mosque, or simply spending time with family and friends, three terrorists hell-bent of causing disruption to society struck London. Here is what some British Muslims have to say:
"There aren't words to describe the grief and anger that our city will be feeling today. I'm appalled and furious that these cowardly terrorists would deliberately target innocent Londoners and bystanders enjoying their Saturday night. There can be no justification for the acts of these terrorists and I/m quite clear that we will never let them win."
Sadiq Khan, Mayor of London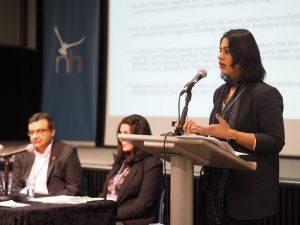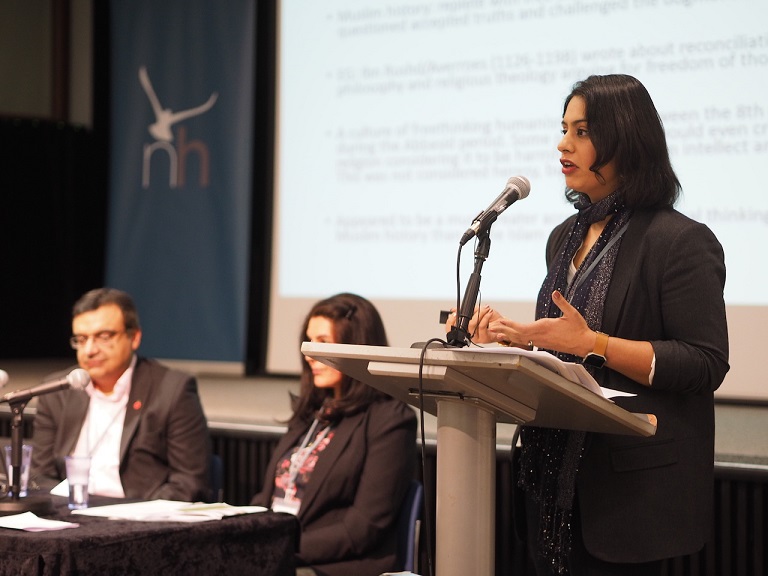 "We need to sincerely ask ourselves if we are winning the battle of ideas, and if not, why not. There is a great deal of denial and apologetics, never mind solving the issue. And while this remains the case, we will continue to lose the battle of ideas."
Sara Khan, Inspire
"I'm horrified at the London Attack and my thoughts are with all who were touched by it. These narcissistic criminals will not win. We will not let them.
Nazir Afzal OBE, former Chief Crown Prosecutor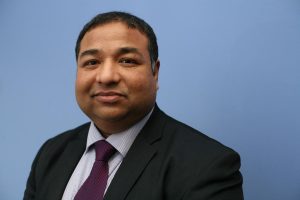 "As we all know, this is the holy month of Ramadan; Muslims – a fact that is obviously lost on the monsters that caused this mayhem. Whilst faithful Muslims were performing late night prayers, they – the unfaithful- were plotting revolting crimes against humanity. Real Muslims pray – whilst they simply prey. They prey on innocent passers by going about their business. They prey on little girls enjoying a pop concert. And now they prey on Londoners on a night out. They prey on our joy, our harmony and our freedoms. They prey because they are animals"
Dilwar Hussain, New Horizons In British Islam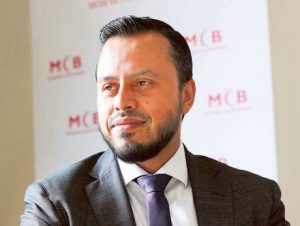 "Muslims everywhere are outraged and disgusted at these cowards who once again have destroyed the lives of our fellow Britons. That this should happen in this month of Ramadan, when many Muslims were praying and fasting only goes to show that these people respect neither life nor faith."
Harun Khan, Muslim Council of Britain
"As many have pointed out, REAL Muslims were opening their fasts with their families and friends; Or praying for humanity in their homes, mosques and, in our case, at the St. James's Church Piccadilly, with people from various faiths!"
Khurram S.
"So awful what is happening in London. Who are these people? Such evil people? I do not feel safe anymore."
Raheela A.
"What times we live in. I feel so sad and frustrated for all the innocent lives lost.
Homaira K.
"It is the scene of a horror movie. You're out on a warm Saturday night and suddenl a crazy evil psychopath starts stabbing a girl in front of you. I can not imagine how traumatic this must have been. And for those who have lost a loved on, words just escape me. Incomprehensible that this is happening in our beloved London."
Rehana A.
"But I am also angry. I am angry that these people said that this is for Allah! In a month where for Allah we deliver to refrain from back biting, we deliver to refrain from swearing, for Allah, we spend over an hour in prayer following an 18 hour fast knowing that we have to get up in a couple of hours to start again. A month when we commit ourselves to better ourselves, renewed desires of regular charity, prayers, for Allah. I can not believe people exist with such disregard for life, such disregard for humanity, it really does scare me."
Aarifa P.
"Oh London stay safe, may we all be protected from mischief makers "
Suniya Q.
"London bridge … borough market, I'm stunted for words. I can only pray for solace for families and loved ones for God's Justice. But we londoners are privileged. Let us not forget the Rohingya, Kabul, Baghdad, Lebanon, Palestine, Syria, Venezuela, and Cairo."
Fatimah M.
"London, another City United against the insanity of attacks on humanity. Thoughts and prayers for the victims."
Rooful A.
"Devastated by the senseless massacres that took place by 3 psychotic indivuduals in London … my heart goes out to all those that were affected "
Farah A.
"Real Muslims were praying taraweeh in mosques across our country whilst the ISIS dogs of hell were killing innocents in London."
Mohammed A.
"Last night I was in Dublin at their first interfaith Iftar. A wonderful evening. Darren is a senior police officer, part of the Garda. Yesterday he fasted. I am always impressed by people who make that effort for unity and solidarity. He and I spoke about past troubles in Ireland and the overlap with terrorism and community related issues now. Little did we know that we were infected on our beloved London. Like so many, I have hardly slept. Trying to make sense of the reports. "Doing this for Allah" is reportedly what was said by those evil monsters. No. No. NO !! Do not you dare try and claim that. Muslims were at the mosque. Saying prayers with their children. Fasting for Ramadan. Working with people like Darren. I feel sick, I feel numb, I feel angry, I feel determined. Any of us could have been on that bridge, eating in those places."
Julie S.
"Just wish we could get into the minds of people like this to grasp how they can go through the brutal maiming of innocent people. Knowing that you could end a life and destroy their family & friends. How is it possible to do this? Will never comprehend it. Wherever it is and whatever the circumstances."
Osman S.
"Millions of Muslims across the UK at 10pm last night, would have been breaking bread with their friends and family for a better world. They would, in this most holy month in our faith, been on a prayer mat, in a mosque, or carrying out acts of charity.
The Muslims I know, irrespective of our differences in faith, live in harmony within their communities.
The Muslims I know are just and respect people of all faiths, no faith, race and culture. The Muslims I know would never give this type of divisive, terrorist ideology any platform. The Muslims I know engage in dialogues like this video, To ultimately improve their society and to make this world a better place for everyone. The Muslims I know would never take innocent lives and engage in such horrific acts of terror."
Kiran R.
"My heartfelt thoughts and prayers with the dead, injured and their families "
Afzal A.
"The prophet warned us of imposing hijacking our religion … it feels like the world is bleak when your identity is stolen … by a minority … when they slaughter those who call them imposters and at the same time your made to be Accountable, prove it was not you …"
Miryam M.
"All I hear is the sirens. . . London Bridge is about 20 minutes away but you can hear the sirens in the distance as well as nearby. ..What kind of a horrible person do you have to do this? Suspected 3 different incidents! God please keep everyone safe everywhere in the world. .."
Maheen N.
"The shift to "inspired" extremism appears to be credible and attitudes to extremism need to be challenged. But how will this play out? How will religious rights be protected? How do we integrate and deal with segregation? How do we prevent average Muslims being blamed and made scapegoats? I am convinced that we can find a solution to this problem."
Imran K.