Over 600 British Muslims and non-Muslims gathered for a night of entertainment leading up to the iftar at the world-renowned Shakespeare's Globe Theatre.
Originally opened in 1599, it was destroyed by a fire in 1613. This version of the Globe, the third, was built in 1997 to be as close as possible to the original designs, complete with a thatched roof. And history was made on April 10th, 2023, with the first Ramadan iftar held on site.
The evening began with introductions from Artistic Director Michelle Terry and Co-Director of Education and Research at the Globe, Dr. Farah Karim-Cooper.
📚 Read Also: London's Guildhall Old Library Hosts Ramadan Iftar
Amir Eden, from the local organization Living Bankside, also gave a few words, followed by a fabulous performance by actor and poet Alan Ahmed. But in the middle of these talks and performances, something stood out, the children.
Wow Creative Arts, founded by Nusaiba Mohammad Timol, is a platform that brings Muslim children together and into the performing arts. On stage, they performed several sets, including one which touched upon Fatima al-Fihriya, another on Ibn al-Haytham, the father of modern optics, and Al Zahrawi, the pioneer of modern surgery.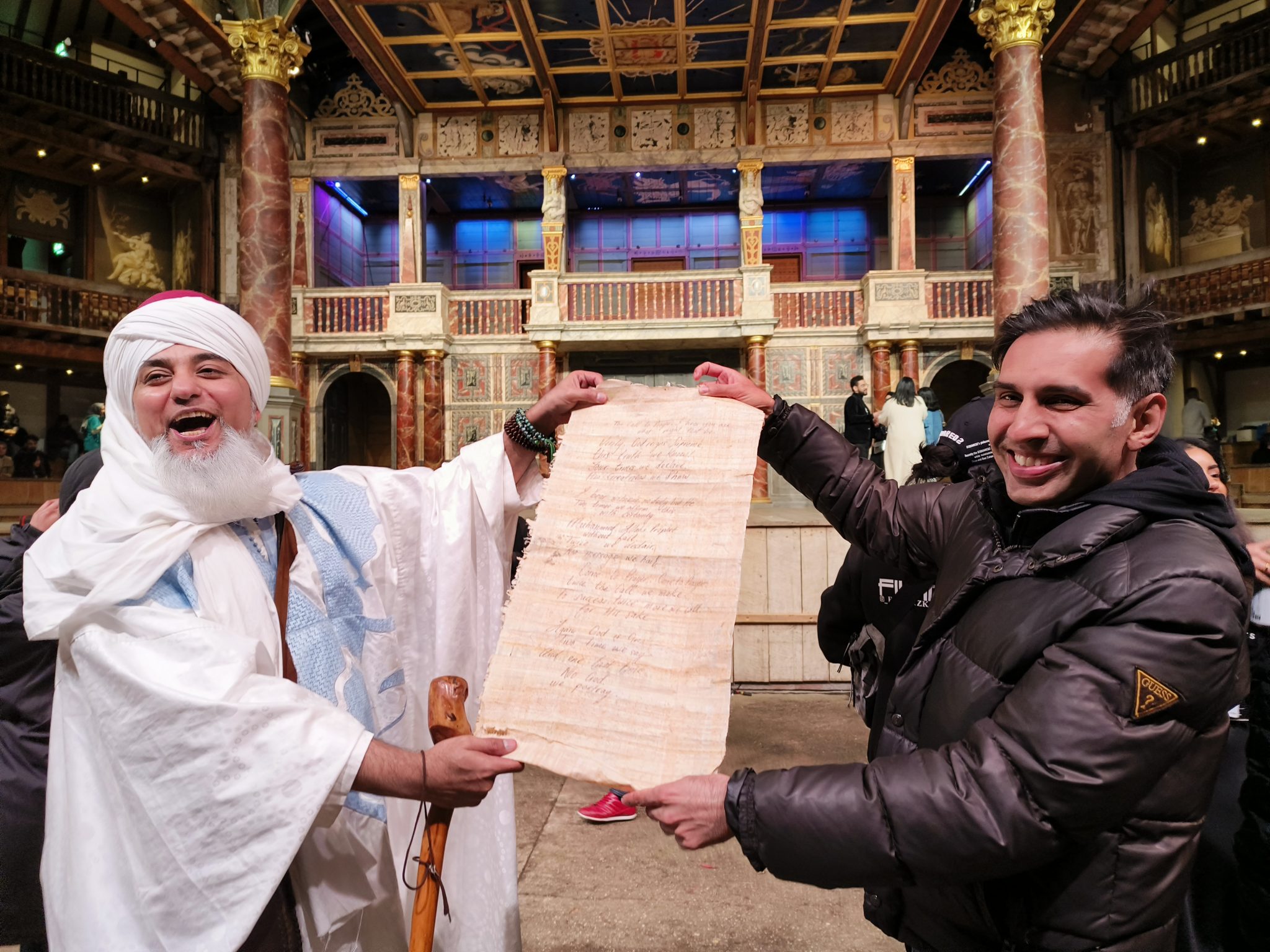 Muslim Culture
The underlying theme was that while Western Europe lived through the dark ages, the Muslim world, at the time, was in an enlightened period. They even touched up the House of Wisdom in modern-day Iraq, a global learning center for Muslims and non-Muslims alike.
Hassen Rasool announced the adhan (call to prayer), giving words on the history of the call to prayer through a performance on stage.
There was visible excitement throughout the evening by those on stage and guests. To be there, in this historic space, and to share in the first-ever iftar, bridging the gap between the modern world build upon Shakespeare's heritage, and combine that with the contemporary diversity that sews itself through the fabric and the diversity of the British Muslim culture, is wonderful.
Full credit to the Ramadan Tent Project for having the vision of #OpenIftar, and thanks and gratitude to the sponsors which include Spice Village who provided hungry diners with a delicious lamb biryani on the night.