A Preston Muslim girls high school has retained its outstanding rating preserved since its launch in 2016 in a new report by education watchdog Ofsted.
The report from the Office for Standards in Education, Children's Services and Skills (Ofsted) gave the outstanding rating to the Preston Muslim Girls High School, Lancashire Post reported.
The report begins: "A calm and respectful atmosphere pervades Preston Muslim Girls High School. Pupils' conduct reflects the school's values of patience, modesty, gratitude, humility and sincerity. Pupils are kind to each other and they show respect for staff and visitors to the school."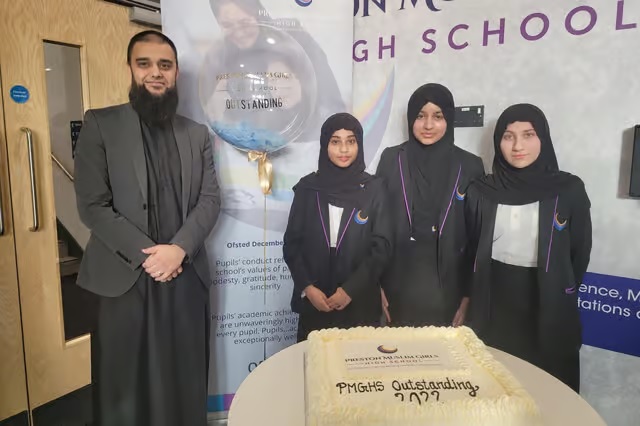 📚 Read Also: Manchester Islamic School Rated Outstanding Third Year in a Row
Inspectors add that leaders' expectations for pupils' academic achievement are "unwaveringly high for every pupil", including SEND, whilst staff also "expect the best of pupils' behaviour" and deal with any incidents of bullying "swiftly and effectively".
In turn, pupils behave "impeccably", are "supportive of their classmates", "happy to arrive at school each day", and describe the school as their "safe bubble.
'Faultless'
Ofsted added that nothing needs improvement in the Islamic school, a testimony which was welcomed by Headteacher Rehan Patel
"I am pleased to say that we have maintained our extremely high standards. We know that such a judgement rests upon the hard work of our staff and governors, the support and commitment of our parents and carers and the day-to-day high standards that our pupils show in everything that they do," Patel said.
"Thank you to you all. May the Almighty continue to bless us all with success, health, happiness, patience and strength now and into the future."
According to The Guardian, there are around 140 Muslim faith schools in the UK, twelve of them being state-funded. These schools regularly outperform those of other faiths.
According to the Association of Muslim Schools, the UK has different types of schools; Madrassas are those religious schools which are attached to mosques, while Full-time Muslim schools aren't focused on the recitation of the Holy Qur'an.
For years, independent Islamic schools remained at the top score of UK GCSE results, setting an example for faith schools as successful, highly-achieving and inspiring educational institutes in Britain.