Members of the Muslim community in Oldham distributed free sweets and roses in the town center to celebrate the birthday of Prophet Muhammad (peace be upon him) on Saturday.
The event, organized by members of the Madrissa Al-Quba organization, aimed to raise awareness of the Prophet Muhammad.
They also wanted to break down barriers and encourage open conversations about the Muslim faith.
📚 Read Also: In Pictures: Muslims Celebrate Prophet Muhammad's Birthday
"We want people to come and speak to us, to come and ask us questions, to get involved in the celebrations," said Faysal Yaqoob, a member of Madrissa Al-Quba who works as a solicitor, The Oldham Times reported.
"Really, it is a celebration of love and love is universal to everyone."
The event in Oldham was one of nearly 40 taking place across the UK with other locations including Manchester, Birmingham, Sheffield and Walsall.
In Sheffield, the charitable organization An Nasiha organized a similar event in the city. The successful event saw hundreds of flowers roses handed out to shoppers, The Star reported.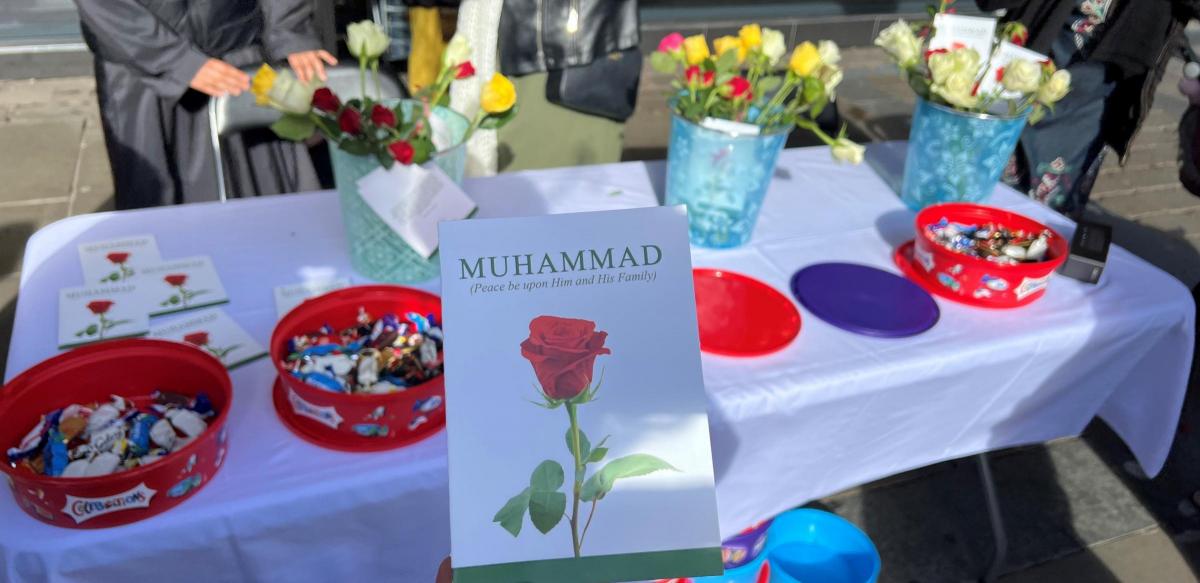 📚 Read Also: Prophet Muhammad: Master of Tolerance
Millions of Muslims around the world celebrated the birth of Prophet Muhammad (peace be upon him) on Saturday.
Mawlid is a national holiday in most Muslim majority countries, apart from Saudi Arabia and Qatar.
Many Muslims see the Prophet's birthday as an important time to learn about and reflect on the life of Muhammad.
Around the world, celebrations of the Prophet's birthday include stalls selling Islamic books, leaflets, clothing, prayer mats, and other gifts.