Venetian Muslims, as well as Muslim visitors to the city, will finally be able to perform congregational prayers after the inauguration of Venice first mosque.
The city's first mosque, funded by the local Muslim community, will serve Venice and the nearby industrial port of Mestre.
"I hope that from now on when tourists coming from all over the world visit Venice, they will take home not only a postcard of the city but also of this mosque, the mosque of Venice," said Yassine Lafram, president of the Islamic community of Bologna and of the Union of Islamic Communities of Italy.
"We are proud of this site, as it is further evidence of our integration."
📚 Read Also: Islam 2nd Largest Religion in Italy
Both Roberto Berton and Nandino Capivilla attended the ceremony as representatives of the Catholic archdiocese. Several municipal councilors and local politicians also joined the ceremony.
"This mosque in Venice is now open to everyone thanks to the Italian constitution, which allows every citizen to pray to whichever God he wants and wherever he wants to do it," Lafram added.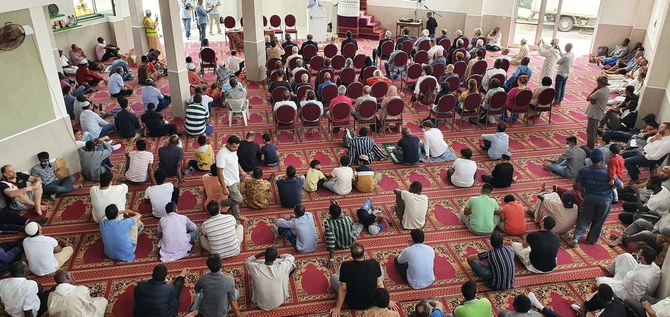 Open for All
Opening the mosque, the Muslim leaders plan to keep its doors open to people of all faiths and backgrounds.
"This mosque, opened in a multicultural city visited every day by people from all over the world, will give life to many activities where everyone will be welcome," leader of the Venice Islamic Community Sadmir Aliovsky said.
"From now on, this place will be open for all, beginning with the local institutions.
Venice is a tourist hot spot with almost 30 million tourists visiting every year, including millions of Muslim travelers.
The floating city is located in the northeastern part of Italy in the Veneto region. It is a city like no other since it is located and spread across 117 small islands that are separated by canals and linked by bridges. A unique sight for any visitor.
Muslims represent a small minority in Roman Catholic Italy, with a Pew Research Center projection saying there are 1,400,000 Muslims in Italy (2.3% of the Italian population).
The majority of Muslims in Italy are Sunni, with a Shi'ite minority.