BERLIN – Germany, which is holding a general election on Sunday, is Europe's biggest economic power and the fourth largest in the world after the United States, China, and Japan.
Here are some facts and figures about the Muslim community in the country:
I- Population
According to official German statistics in 2014, Muslims form the largest minority religious group in the country with about 4.7 million people, representing about 5 per cent of the German population.
More than half of the Muslims in Germany, about 63.2 per cent, are of Turkish and Kurdish origins. Both groups are followed by Muslims from Pakistan, Bosnia, Albania, North Africa, the Levant, Iran, Iraq, and Afghanistan.
Most Muslims live in the capital Berlin and the large metropolises of former West Germany.
Yet, sizeable Muslim communities also exist in some rural regions of Germany, especially Baden-Württemberg, Hesse, as well as parts of Bavaria and North Rhine-Westphalia.
According to migrants' data from the 2011 census, the districts Groß-Gerau and Offenbach had the highest share of Muslim migrants.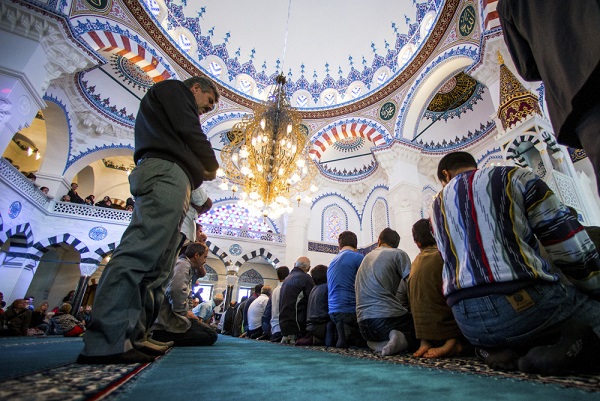 II – History
Muslims first moved to Germany as part of the diplomatic, military and economic relations between Germany and the Ottoman Empire in the 18th century.
In 1745, Frederick II of Prussia established a unit of Muslims in the Prussian army called the "Muslim Riders", which consisted mainly of Bosniaks, Albanians, and Tatars.
The first Muslim cemetery in Germany was established in Berlin by 1798. While Wünsdorf Mosque was Germany's first mosque, built in 1915; it was demolished in 1925.
After World War I, there were 3,000 Muslims in Germany, 300 of whom were of German descent.
Afterwards, the West German Government invited foreign workers ("Gastarbeiter") in 1961, the figure of Muslims sharply rose to 4.3 million within two decades (most of them were Turkish from the rural Kurdish regions in southeast Anatolia).
In 2010, the German Ministry of Education and Research established the Islamic Theological Studies as an academic discipline at public universities in order to train teachers for Islamic religious education and Muslim theologians.
Since then, Islamic theological departments have been established at several universities, conducting research and teaching on Islam from a theological perspective.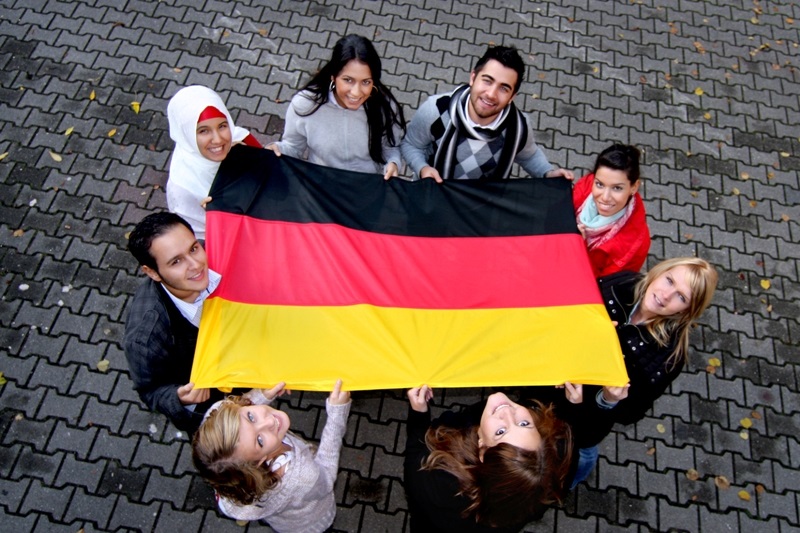 III – Organizations and Muslim groups
World Islamic Congress in Germany
This is the German section of the World Islamic Congress and the Islam Colloquium; the first German Muslim educational institution for children that was established in 1932.
Central Islamic Archive Institute
The Islamic Institut Ma'ahad-ul-Islam was founded in 1942, during World War II, and is now known under the name "Zentralinstitut Islam-Archiv-Deutschland". It was established in 1927 in Berlin.
Diyanet İşleri Türk İslam Birliği (DİTİB)
Is the German branch of the Turkish Presidency for Religious Affairs in the city of Cologne. As of 2016, the Turkish government funds and provides staff for 900 of Germany's roughly 3,000 mosques run by DİTİB.
Islamische Gemeinschaft Jamaat un-Nur
In 1979, the German branch of the Risale-i Nur Society was found. The society is established upon the teachings and thoughts of the famous Sunni Kurdish Muslim theologian Said Nursî, who lived in Turkey during the 20th century.
Verband der Islamischen Gemeinden der Bosniaken
It was established in 1994 in Kamp-Lintfort near Duisburg city after the number of Bosniak immigrants to Germany has exponentially increased during the early 1990s due to the atrocities that have been committed by Serbia against Bosnian Muslims during the Bosnian War of Independence.
Central Council of Muslims in Germany
It is an Islamic federation in Germany. With 15,000 to 20,000 members, mainly German, German Arab, and German Turkish Muslims, it has less than half the size of the Islamrat für die Bundesrepublik Deutschland.
VI – Charities
Islamic Relief Deutschland
An affiliate of Islamic Relief Worldwide that was founded in 1996. The organization supports a variety of relief and development programs across the globe, both through financial assistance and organizational partnerships.
Its six program areas include disaster relief, education, water and sanitation, livelihood development, health and nutrition, and orphan care.
Islamic Relief Deutschland also supports programs specifically aimed to help poor Muslims observe and celebrate holy days like Ramadan and `Eid Al-Adha.
It is based in Cologne and has two branches in Berlin and Essen.
Yunus Social Business
A non-profit venture fund that turns philanthropic donations into investments in sustainable social businesses. Companies like Impact Water that have been financed by YSB tackle similar challenges to those traditionally addressed by aid agencies or charities, providing employment, education, healthcare, clean water and clean energy to almost a million people worldwide.
Founded in 2011, with headquarters in Frankfurt and Berlin, YSB's mission is to expand the social business model pioneered by the worldwide famous Muslim Bengali Prof. Muhammad Yunus through the Yunus Center in Bangladesh, to countries throughout the developing world.
As of 2015, YSB has supported over 500 entrepreneurs, completed $8.6million of social business financing, helped create over 3,000 jobs, and impacted the lives of over 850,000 people in Colombia, Brazil, Haiti, the Balkans, Tunisia, India, and Uganda.
Arab Society for Intellectual Property
ASIP is an NGO based in Munich established in 1987 with the purpose of enhancing and developing the protection of the Intellectual Property (IP) system in Arabohpone countries.
Afghan-German Management College
AGMC is a German-Afghan NGO that was established at the beginning of 2006 in the German city of Koblenz. Until 2007, this institution was known under the name of Afghan Business School.
The AGMC offers management knowledge in the English language for Muslim students in Afghanistan. The lectures are taught via distant-learning. The AGMC is an institute for higher business education in Afghanistan.
The AGMC has its focus on high-quality management education and training. The colleges' intention is to provide access to Higher Education to all Afghan Muslim people.
V – Mosques & Islamic Centers
Of some 3,000 Islamic institutions used as mosques in Germany, only hundreds of them are recognizable mosques. The remaining are so-called "backyard mosques," meaning they are in rooms in buildings that have other purposes or wouldn't obviously appear to be mosques. In 2004, mosques with minarets numbered 141.
Schwetzingen Masjid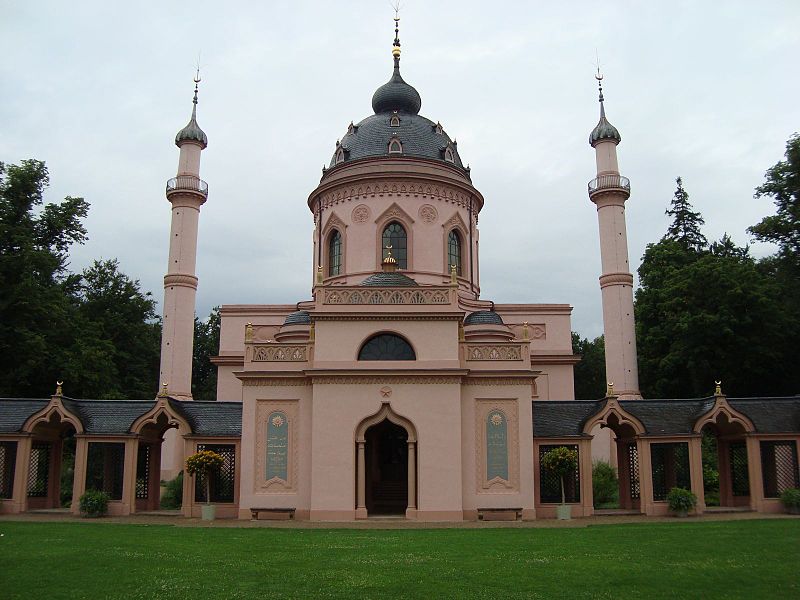 It was built in 1779 in the gardens complex of Schwetzingen Palace in Baden-Württemberg. It's known as the earliest mosque-style building in Germany. Built at a time when the Islamic architecture was dominating the world, but it was never intended for prayer although it later served religious purposes at various times.
Yavuz Sultan Selim Mosque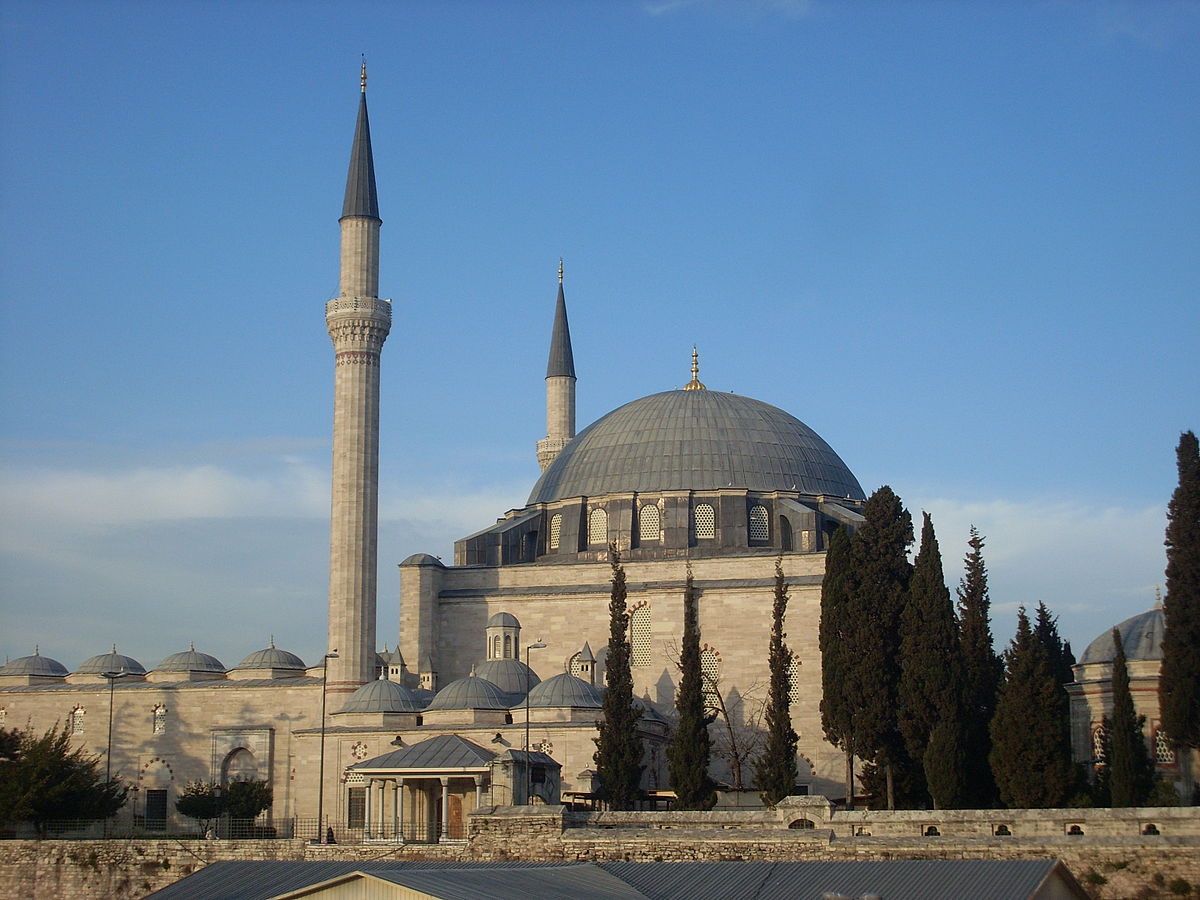 It is a religious building in Mannheim that was the biggest mosque in Germany till 2008. As much as 3,000 Muslims visit it every weekend. Since the mosque was opened in 1995, nearby Muslim shops and youth centers have become a magnet for the Muslim community.
King Fahd Academy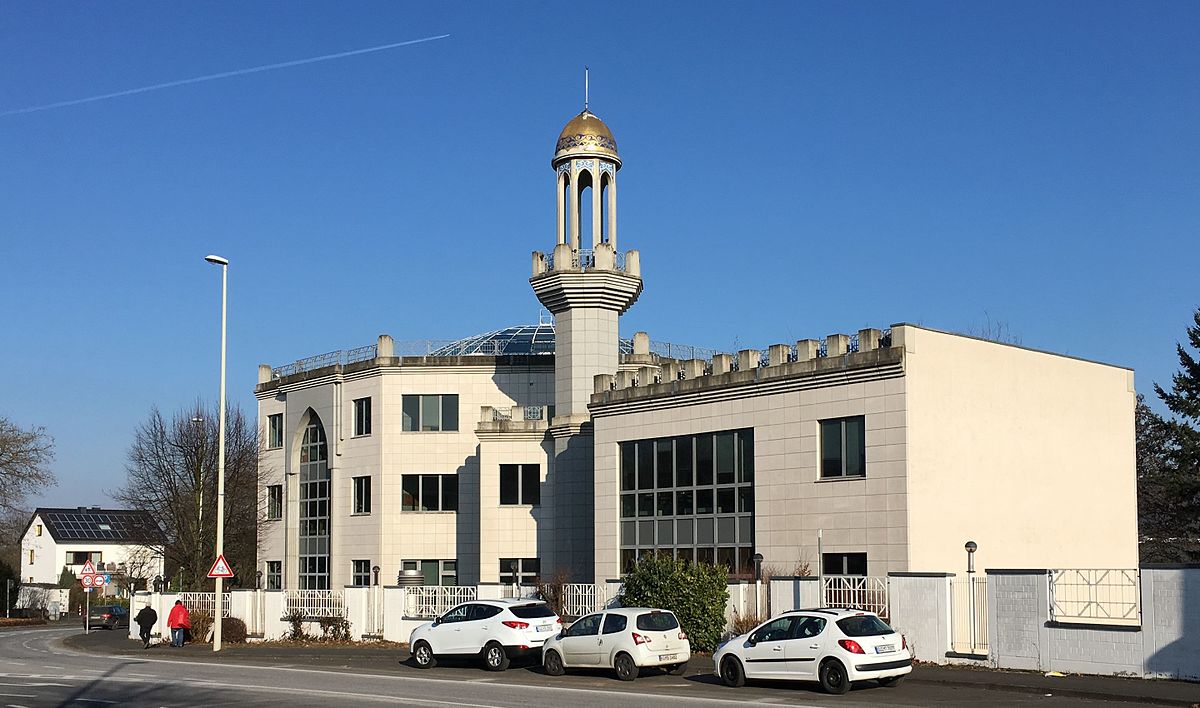 It's an Islamic school in Bonn with an attached mosque that was opened in 1995. It is named after the Saudi King Fahd.
Cologne Central Mosque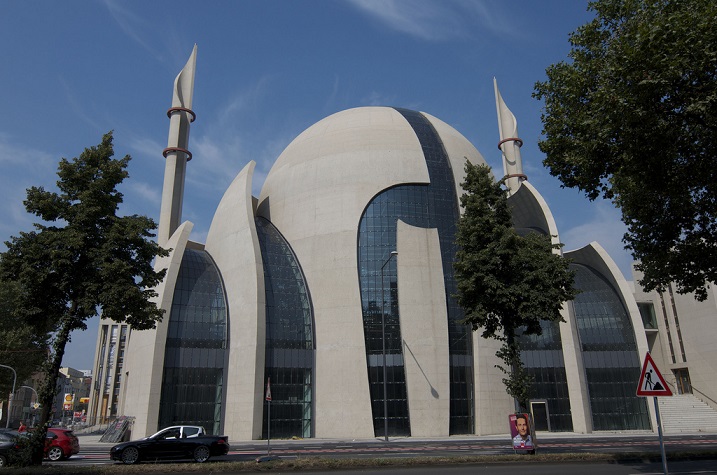 It is a building commissioned by German Muslims of the Organization DITIB for a large, representative central mosque in Cologne, Germany. It is considered one of Europe's biggest mosques.
References:
https://berkleycenter.georgetown.edu/organizations/islamic-relief-germany