Believing that you cannot fight what you cannot define, several British lawmakers have urged the government to adopt a definition of Islamphobia.
Secured by Labour MP Afzal Khan during Islamophobia Awareness Month, the House of Commons' November 24 debate saw the participation of many Muslim MPs who shared horrifying experiences of the hate they have received, blaming the government for failing to give the issue the attention it deserves.
📚 Read Also: UK Muslim Youth 'Suffocated, Angry at Racism': Report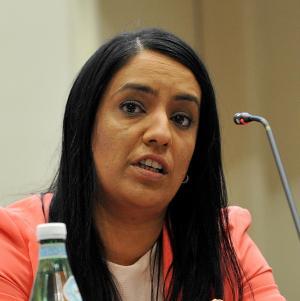 "It's becoming a norm in society and the government aren't treating it with seriousness it requires," Bradford West MP Naz Shah said in a meeting at Westminster Hall, The Telegraph & Argus reported.
"The government don't care and that's why Islamophobia isn't being tackled.
"Boris Johnson's comments about Muslim women had consequences – there was a 375 per cent rise and latest statistics show that Muslims are the most targeted group in religious hate crime."
Wednesday's debate was suggested to reach an agreement on Islamophobia definition proposed by the All Party-parliamentary Group (APPG).
Angry Voices
Muslim MPs have reacted angrily to the government's rejection of the suggested definition, unleashing attack on broken promises by the government to tackle Islamophobia.
"We have always been clear that this Government does not, and will not, tolerate anti-Muslim hatred in any form and will continue to combat such discrimination and intolerance," a spokesperson for the Department for Levelling up, Housing and Communities, (DLUHC) said.
"We're working to agree a robust definition of Islamophobia and it's important to take the time to get this right – the one proposed by the All-Party Parliamentary Groups is not acceptable as it would have severe consequences for freedom of speech."
Labour MP Afzal Khan accused Boris Johnson of "ignoring the issue", failing to respond to a letter he wrote a year later.
"The truth is that the Conservative party has repeatedly shown it is in denial about this problem," he added.
Also, SNP MP Anum Qaisar told MPs she tore up her planned speech, saying instead: "I was nine years old when I was asked if my dad was a terrorist the day after 9/11."
In November 2018, the APPG recommended the adoption of the following definition: Islamophobia is rooted in racism and is a type of racism that targets expressions of Muslimness or perceived Muslimness.
The APPG on British Muslims' definition of Islamophobia has been adopted by the Labour Party, the Liberal Democrats Federal board, Plaid Cymru and the Mayor of London, as well as several local councils.