ANKARA – The world-renowned Kurdish Muslim historian, Fuat Sezgin, died on June 30 at the age of 95 in Ankara, Turkey. Anadolu Agency reported.
"Sezgin died in the hospital where he was treated for an unspecified illness," Macit Cetinkaya, chair of the board of Research Foundation for the History of Science in Islam, announced.
"I am very saddened by the death of such a valued historian. He was a very distinguished scientist. He donated a priceless library and museum to Turkey," he expressed.
Sezgin was born in eastern Bitlis province in 1924. He studied at the Faculty of Letters of Istanbul University. There, he earned his PhD on Arabic language and literature.
The prominent Muslim researcher continued his studies at Frankfurt University, Germany in 1960. Sezgin was able to speak a sum of 27 languages.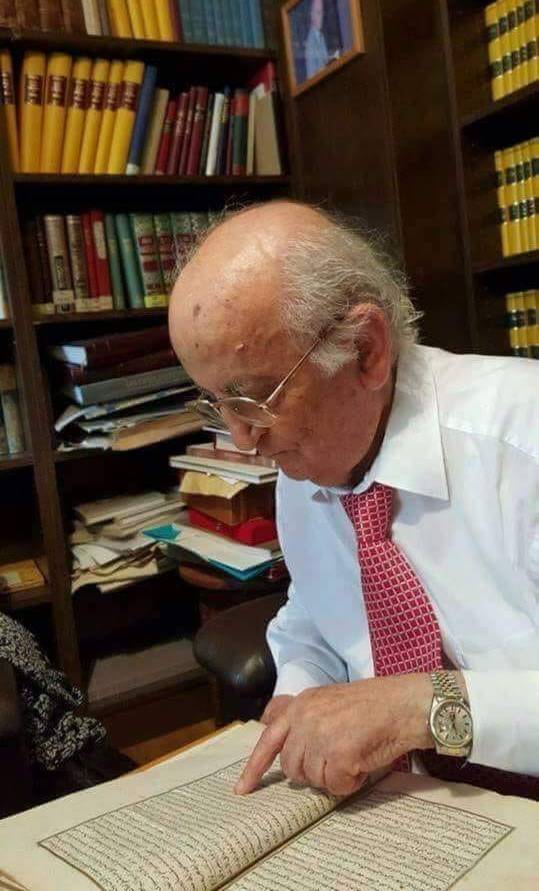 He devoted a considerable amount of time to studying and listing scientific contributions made by Muslim scholars throughout history. He wrote over 18 volumes about science during the Islamic medieval ages.
As an acknowledgment for his scientific achievements, the Turkish Academy of Sciences, the Academy of the Kingdom of Morocco, and academies of Arabic Language in Cairo, Damascus and Baghdad, granted their memberships to Sezgin.
In 2010, Sezgin founded the Research Foundation for the History of Science in Islam to support activities of the Istanbul Museum of the History of Science and Technology in Islam.
Moreover in 2013, he founded the History of Science in Islam Institute at Fatih Sultan Mehmet Vakif University in Istanbul.
In 2012, the Municipality of Metropolitan Ankara named one of its squares after Sezgin and a relief of him was erected at the square by the artist Aslan Başpınar.
For his remarkable contributions to science, Sezgin received several awards like the King Faisal International Prize of Islamic Studies in 1978, and the Order of Merit of the Federal Republic of Germany.