Believing that laughter could be the medicine for people after two years of COVID-19 restrictions, the sixth UK Super Muslim Comedy Tour has kicked off in London, celebrating the powers of Muslim comedy in aid of charity.
"We weren't able to do the tour last year because of the COVID-19 pandemic and it was difficult for a lot of people because they couldn't get their entertainment fix that they would normally get — their therapy," the show's host, British-Pakistani actor and comedian Abdullah Afzal told Arab News on the sidelines of the tour in Wembley.
📚 Read Also: How to Smile Like Prophet Muhammad (PBUH)
"Also for us comedians, because we're so used to being on stage and performing and suddenly, that was taken away from us, so all the energy that we missed out on last year, we're bringing it forward into this year, so double the amount of energy, and hopefully we can entertain the crowd double the amount as well."
Starting in London, the sold-out tour will head to the north and stop in 10 locations, including Manchester, Birmingham and Glasgow.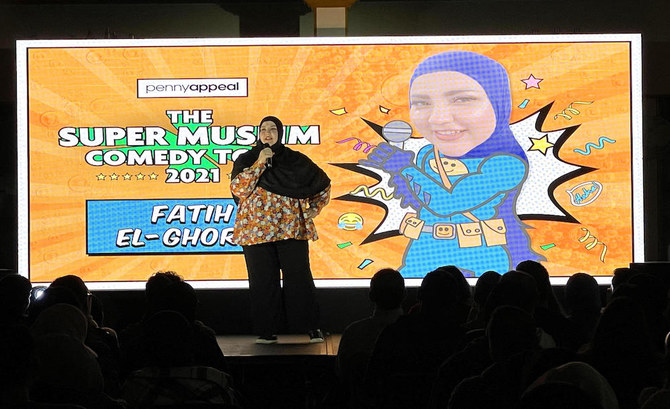 Charity Target
This year's event is organized by the UK-based Muslim charity Penny Appeal.
The proceeds and funds raised will go to the international humanitarian charity's Thirst Relief campaign, which helps to provide safe and clean drinking water for deprived communities around the world.
"We really hope people come out and really celebrate the diversity in our routine, in our stand up, and the people that come on the stage as well," said Afzal
Now in its sixth year, the tour comes after last year's event was cancelled due to the pandemic.
"The pandemic has been really difficult, but during that time, I was doing a lot of Zoom and online gigs," Fatiha El-Ghorri, a British comedian of Moroccan origin, said.
"It's a completely different format, the stage is different, the audience is not in front of you, so it's really odd when you first do it."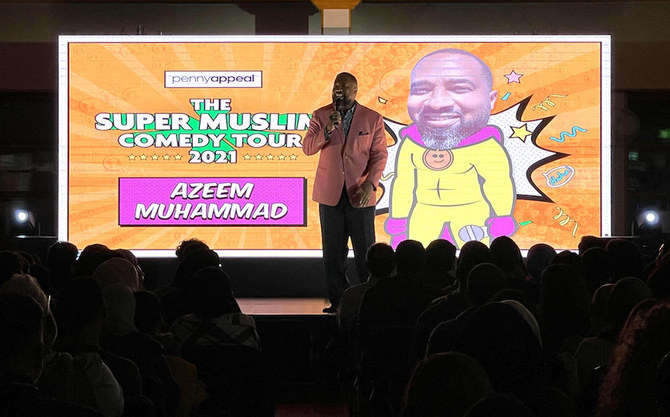 📚 Read Also: Halal Laughter and Muslim Happiness
Along with Afzal and El-Ghorri, the tour features other comedian such as Salman Malik, Prince Abdi, and Azeem Muhammad.
Attendants said they enjoyed the funny show.
Keyaan Hussain, 13, said he found the show really enjoyable, adding his favorite was Muhammad "because of how he interacted more with the audience."
Ifrah Quraishi, 26, added, "I thought it was amazing, genuinely. My cheeks are hurting (because) I couldn't stop laughing."
"For sure I am definitely up for going to more comedy events like this (and) definitely hoping to come to the next one."