Hitting football pitches and fighting arenas, Muslim women are proving that hijab has never been a problem at all. It's an essential part of their lives.
This is exactly what Nazira's Bermath thought when her daughter told her that some of her friends didn't want to play sports because their normal hijabs were not suitable.
As a caring Muslim mother, Bermath decided to step in and create Active Hijab, a new line of hijab for women to wear during sports.
"My daughter Malaika is a keen athlete and is the sports ambassador and identified that many of her Muslim peers who observe hijab were not participating enough or putting any effort into sports at school," the mother-of-three told Metro.co.uk.
"It's crazy that there is not a sports hijab that is part of the P.E kit to date. If girls have to wear specific sportswear for P.E why is the hijab not part of this?"
"She came home to discuss it with me and said so many of her friends were really good at sport but not participating properly because they wear their normal school hijabs in P.E lessons."
Helping Other Girls
Encouraging her daughters to play sports, Bemath wanted to help other girls too.
"My girls are very sporty – that's why it came to light in the first place. More importantly, I am trying to encourage Muslim girls to get into sports as it is not encouraged," she said.
"I started Hijab Active because there is a need for a sports hijab to be added to PE kit within schools."
Hijab Active is not the first hijab brand to target female Muslim athletes.
In December 2017, Nike launched the Nike Pro Hijab to give Muslim athletes a late, but deserved, representation in global athletic sportswear.
However, Bemath believes her brand has a chance to compete with Nike's hijab high prices.
"We know there is Nike Pro Hijab but they are a very commercially driven venture and double the price of ours."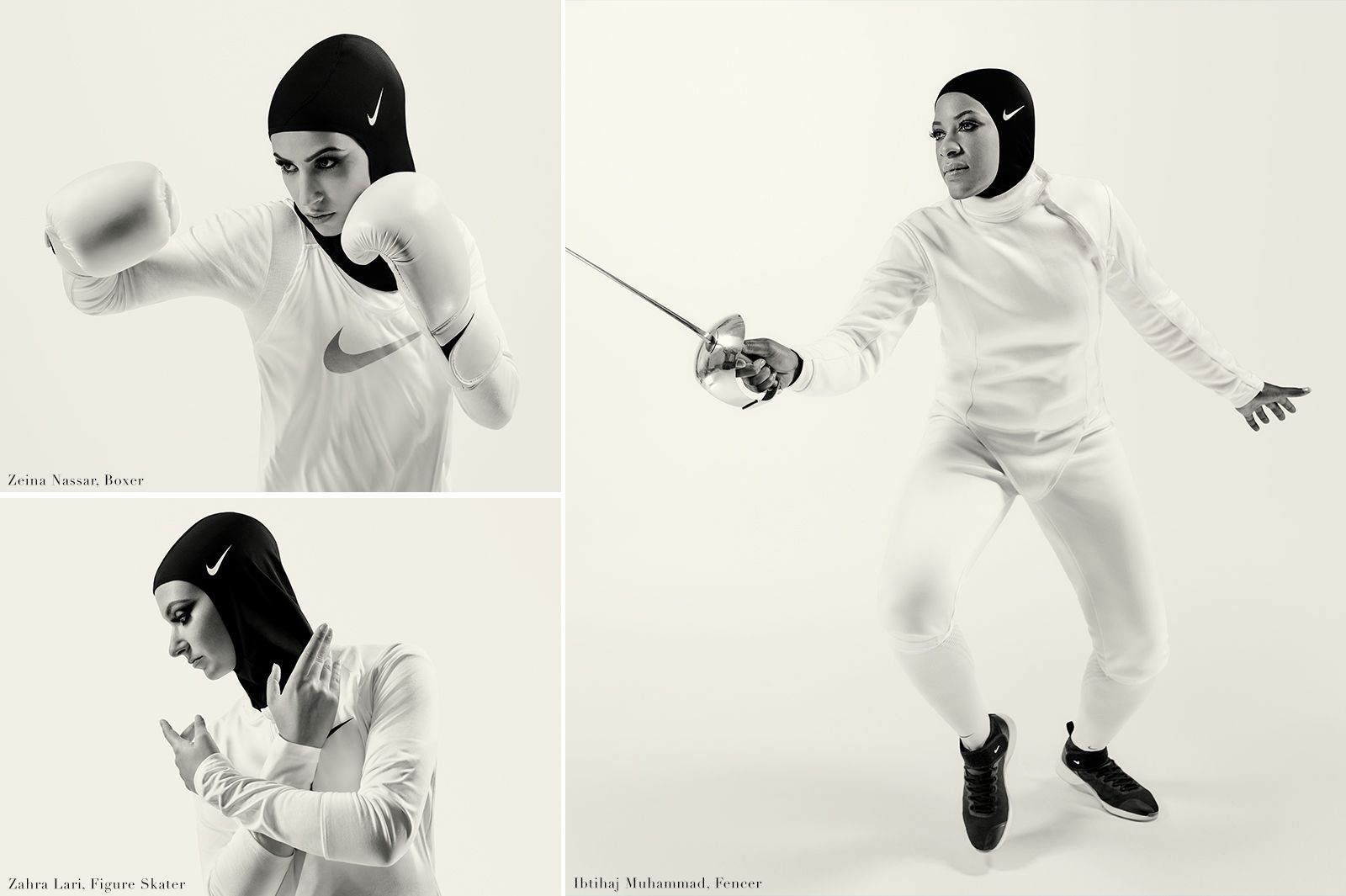 Hijabi Athletes
Islam sees hijab as an obligatory code of dress, not a religious symbol displaying one's affiliations.
Around the world, Muslim women are defying cultural barriers and stereotypes to compete and excel at the highest levels of sports — in football, fencing, weightlifting, basketball, ice hockey and more.
In 2016, 14 Muslim women medaled in the Rio Olympics, including American fencer Ibtihaj Muhammad, the first Muslim woman to represent the United States on the podium.
However, other sports continue to experience similar discrimination against hijabi women, like judo as Indonesia's judoka Miftahul Jannah was banned last October from the Asian Para Games when she refused to remove her hijab.