In a heated atmosphere ahead of Thursday's vote, a leading British mosque in Birmingham has urged Muslim voters to "push back with love" and to heed messages of good manners, Birmingham Mail reported.
The statement, issued on behalf of the Green Lane Masjid and Community Centre leadership, describes polling day as "a memorable moment for the UK."
"In recent years, political conversations have been saturated by debates surrounding Brexit, Islamophobia, anti-Semitism and the teaching of RSE in schools. As a result of this, the Muslim community have noticeably become more politically engaged," said the collective statement from the mosque leaders.
In some seats, they note, "the Muslim vote can be critical."
"Muslims make up almost 5% of the UK population…including doctors, sports personalities, teachers, tax drivers, builders…not only are Muslims instrumental when it comes to the British economy, but they also make up the diverse fabric of the multi-cultural British experience.
"It is unsurprising, therefore, that the current elections have sparked a significant rise in political interest amongst Muslims. On social media, league tables of leading parties and their commitment to Muslim manifesto pledges are circulating, much to the interest of the community.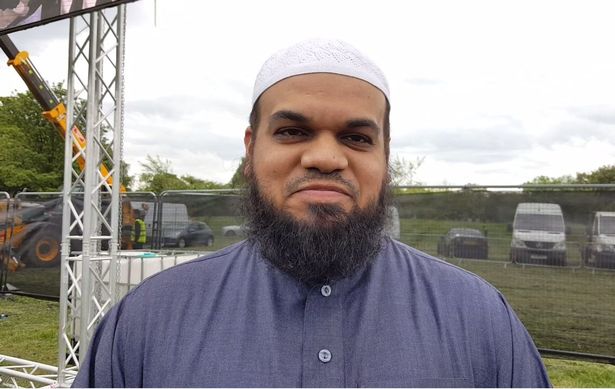 Friday Sermon
Moreover, the mosque imam addressed the issue during Friday prayers and urged worshippers to be respectful.
"By involving ourselves (politically), we are essentially taking a proactive stance in which our views must be considered. This empowers us to ensure our religious freedom, general welfare and the future of our children is protected," Dr. Ahsan Hanif, a senior Islamic scholar, and Imam at the mosque, said.
"We must, in all instances, embody respectable character and moral principles. Politics close to people's hearts can often turn into regrettable expressions of anger and aggression. In the age of social media, it has become all too easy to smear and insult others publicly.
Swing Votes
The 2019 United Kingdom general election is scheduled to be held on Thursday 12 December 2019.
Recent research and data have shown that the Muslim electorate can swing the capital's Kensington and Putney seats, along with 29 others across the UK.
As the Muslim Council of Britain (MCB) released a list of 31 constituencies where Muslim voters could swing seats, pushing for a nationwide voter registration drive, three leading British Muslim organizations also urged Muslims to vote in the upcoming general election to make their voices heard and exercise their civil obligations to fully engage in the society.
The Muslim Council of Britain (MCB), MEND (Muslim Engagement & Development), and Muslim Public Affairs Committee UK (MPACUK) believe that Muslims have the power to decide the next government.