LONDON – Technology is increasingly having an impact on the lives of people around the world. The Muslim space is no different.
With many websites in various forms—along with a diverse range of in-person introduction services—competing with the traditional "marriage aunty," there is a new kid on the block.
Launched in 2015, muzmatch has taken the Muslim "halal dating" space by storm. Having just secured a £1.5 million investment round, AboutIslam.net met the CEO and Founder, Shahzad Younas, to get a glimpse of where they are going next.
AI: Where did the idea of muzmatch come from? Was it related to your previous job?
I used to be a trader at Investment Bank Morgan Stanley. I first created a "muzmatch" website at the time – as I was shocked at how many Muslims struggled to find a partner, and how (in my eyes) awful the current offerings and services were for them. Existing websites were old, awkward, expensive, and very poorly designed. They also had a terrible reputation. I thought I could do a better job and launched muzmatch originally in 2011.
As mobile apps globally really took off – especially in the "dating" space, I realized that if someone came up with a high-quality app for the Muslim community, done well, could be huge. I decided to quit my job and focus on this full time.
AI: Is there a cool story about how you came up with the name muzmatch?
The name almost started as a joke with my colleagues at work – muzmatch for Muslims, SeekSikh for Sikhs, IDoHindu for Hindus…and the name stuck with me as catchy and cool – and explains in a nutshell what it is!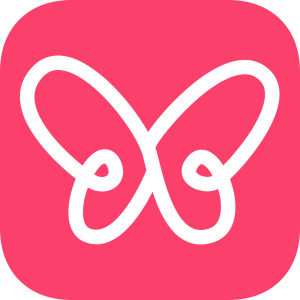 AI: 'Dating' in the traditional sense is viewed as forbidden by most Muslims, how does muzmatch 'manage' this process?
Many of our users think of "Muslim Dating" – however, their understanding is different to the mainstream term "dating" – in that for them, the first few meetings to gauge how suitable you both are, with a few to involving families and proceeding to marriage– comes under the "Muslim dating" banner. This is probably more so for our US customers than UK members. That said, our goal as a service is to help Muslims connect with a view to marriage. Our job is to allow them to express their preferences and for us to find them suitable people and run a platform that helps gauge their compatibility. Our intent and tone throughout the app are that it is not "casual" and for members to use the app in a Halal manner. Anyone found misusing our service or clearly not seeking marriage are immediately removed.
AI: What have been the biggest challenges when launching the service, and how have you overcome them?
The biggest challenge is always first building it and launching it, but thankfully now our only issues are that of scale – in that we are growing so quickly and have so many users that we are rapidly rebuilding aspects of our architecture in order to ensure our app is fast and responsive and well serves what is a demanding audience. Our second challenge undoubtedly has been to maintain our self-imposed standards in terms of quality, activity, and behavior on our platform. As we grow, having systems in place to approve profiles with respect to their content and photos, identify any inappropriate users as well as always being directly available to assist our members have all differentiated us from our competition. We are confident we do more than any other platform when it comes to being the safest and most secure service. Though these become exponentially more difficult problems, we are under no illusion as to how important an element of manual oversight is.
AI: How have people responded to your service?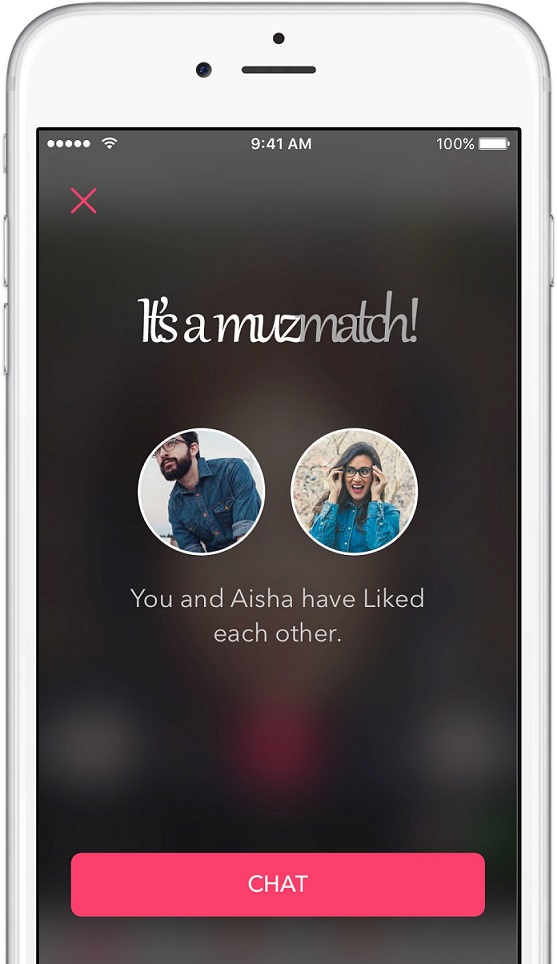 Overwhelmingly positive. One of the reasons I founded muzmatch was that it was clear from all my conversations with people that existing means were not working. They were regarded as expensive, poor quality, and unproductive. Our intent always has been to do things differently. Our user growth, real-world successful couples as well as the testimony from countless users shows just what a breathe of fresh air muzmatch was in this space. A powerful free service which didn't do the classic bait-and-hook of most Muslim services out there with false promises of a "free service" which quickly demanded payment alone was a departure from the old ways of doing things. To us, having a service, accessible to all, that would allow people to find their partner completely free is and always will be a central pillar of our business. All of our paid offerings are entirely optional, with the vast bulk of our users never paying a penny. Call it social responsibility, but for us, it is a value we hold dear. Our Ummah has real problems when it comes to the youth finding partners. We want to ensure we do all we can to solve this.
AI: How does your service work? Eg. do you use any form of psychometric testing to match people? Or other forms of testing?
We ask users to provide 22 data points – and a free text "about me". From our member feedback and research, we have found that this is the minimum information that they required to help initially determine whether someone could be a good match for them. Information regarding ethnicity, age, religiousness and education/profession form the core of this. We have not gone down the road of "personality/psychometric" tests as research done by leading dating companies have shown generally that there is no science as to why two people get on or don't. There is no magic formula. All it takes is for an interest to be shown and a conversation to happen. At muzmatch, we have tried to stick to this principle – and allow members to easily see and show interest in others. And to then match and chat for free, if mutual interest was shown.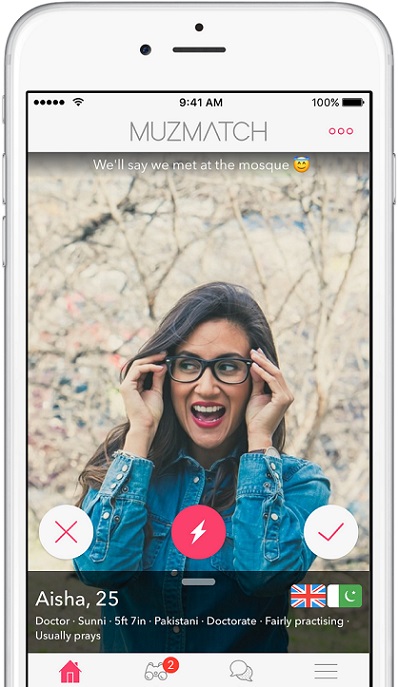 AI: Traditionally, across most Muslim communities around the globe, there is one variation or another of arranged marriage, often through a 'rishta' aunty. Do you feel these traditional models still hold value or should everyone switch to digital?
In my opinion, a fundamental shift is taking place across the Muslim world – changing rapidly as a result of the internet and the close communication it allows. Previously, parents would take full "ownership" of finding a spouse for their children, and often marriages would take place as long as that was the wish of the parents only. As family and community networks weaken, parents are increasingly struggling to find partners for their children and are pushing this "task" to them. In conjunction, the children themselves are demanding more say in this process – and are increasingly WANTING to be empowered to find their own partner. To us, muzmatch makes this possible, with those finding success striking the balance of finding a partner via our app, and then involving families on both sides as a means of respecting their wishes also. Finding someone online is another avenue – it is an option for people. It is not the only route – however, due to its efficiency, accessibility, ease and low cost, it is obvious as to why it is becoming the predominant means by which Muslims find their partner.
AI: Muslim-centered introduction websites have been around for years. What are you doing (better) than others?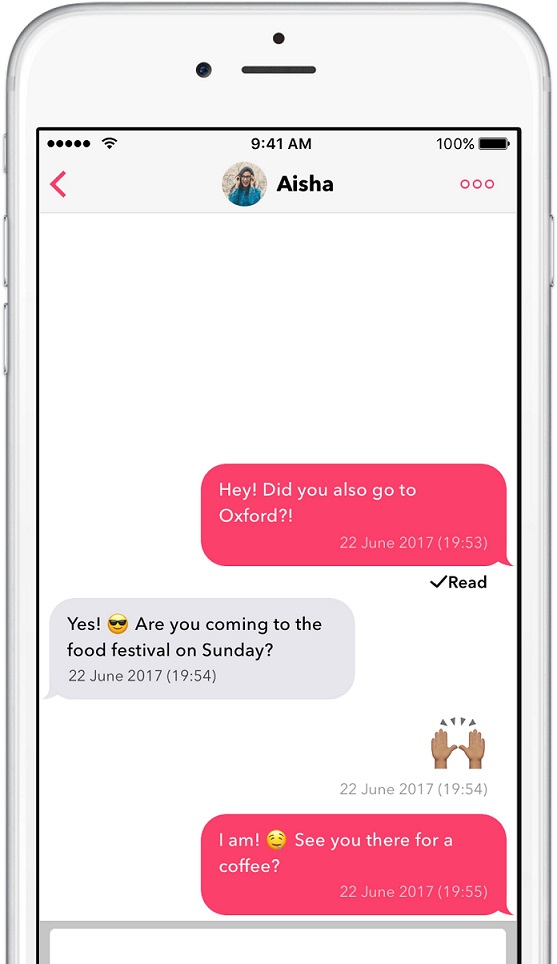 A genuine and sincere focus on quality and security combined with leading-edge technology. We are proud of the fact that, by far, muzmatch is the most sophisticated, modern, and high featured app worldwide for Muslims looking for a partner. We were the first service to ever have mandatory security selfie verification, with a manual process of checking that selfie vs uploaded photos. Checks by email, phone number, GPS and IP address as well as some other means we do not wish to highlight all help to keep the fakers, scammers and inappropriate members of our platform. We were also the first app to have the "double like" mechanism and do away with the monthly subscriptions required to message anyone at all. With the investment we have in place, we are relentless in refining and improving muzmatch to further set us apart from the existing offerings. It's interesting to see that the old "website players" have stubbornly stuck to the old ways, and have really only translated an old-fashioned website onto a mobile app. We feel they've collectively missed a trick on how things have moved on.
AI: Have you been able to measure the success of your service in any capacity? If so, can you elaborate? maybe share some positive stories?
At our offices, we have a real-time alert whenever someone leaves our platform and tells us they met someone on muzmatch. So far that is well over 10,000 people around the world. Over 50 people a day. Yes – 50 a DAY. This has been truly humbling for us and is a joy to see. The stories and testimonies/photos we get really do keep us going and remind us why we do what we do. We've had weddings across the world, with plenty of muzmatch babies out there already! People who had previously given up hope of finding someone, or had previously been married and struggled with the stigma of being a "divorcee" have found their partner on muzmatch. I remember the story of a lady who had been married twice, sadly both to an abusive husband, who emailed us a year later after meeting and marrying someone from muzmatch, to tell us how she prays every day for us in thanks at the joy she has now found with her partner. It is humbling and touching to read and see the genuine life-changing moments we have helped to create.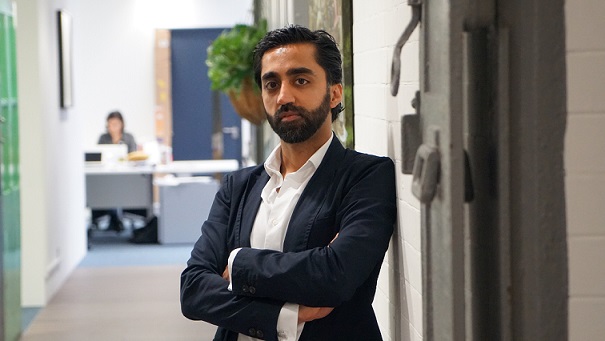 AI: Congratulations on your recent round of funding for expansion. Can you share a little bit more about your plans going forward?
We plan to grow the team further with some key hires. Our goal is to move fast and build quickly. As mentioned, we are constantly improving and refining our app. We have a ton of new features never ever seen before on ANY Muslim matrimony service that we are excited to bring to the world. I go back to my previous statement – to us – we want to make sure we do things differently. I don't want to give away some of the features we are working on, but safe to say, we know our users will love them. We aim to be THE app for Muslims worldwide looking for a partner. Our goal is as simple as that.
AI: If you were advising a single person, what would you suggest they do to get the most from your service?
First think carefully about yourself – are you ready financially, socially and mentally to be married? Some feel compelled to look for a partner though they know they are not ready at all. Think about your own strengths and weaknesses – realize your own failings and flaws before demanding perfection in others you meet. Think carefully about the kind of person you know you get on with, or the aspects you feel are crucial to any person you meet. Then, say 'Bismillah,' and with a serious intent, sign up and find your match. Be polite to those you meet and speak to on the way, and patiently persevere – whether things work out the way you wish them to, or not. Always remember – Allah has a plan for you, and your job is to strive for His pleasure. Practically – think carefully about how best to present yourself – how can you portray yourself well without coming across as arrogant? Take the time to take good photos that express what you are about. I am always amazed at how little effort some people put into their own profile and photos. Every impression counts.
AI: People tend to think that having a successful start-up is easy. Have an idea then watch it grow. What advice would you give to budding entrepreneurs who have an idea for a business?
Do your homework, follow your instincts and be realistic with yourself and your capabilities. Any startup is a lot of hard work. So, it requires focus and grit and yes – plenty of long nights. Stop posting stuff on social media about how much work you're doing or how hard it is. Just get on with it and keep your head down. Don't be afraid to ask others for advice and seek REAL mentors or advisors: those who have actually done it and succeeded, not those who shout the loudest. Always do all you can to help others in their businesses too – it is difficult and we all need the help we can get.