When the coronavirus hit the world, millions of people worldwide were forced to stay at home for long weeks due to the shutdown.
Campaigning for physical and mental health, two Manchester Muslim men opted for cycling tours in Manchester at night to avoid gaining weight.
Now, the '2 Muslim Night Riders' videos on YouTube showing their adventures have become widely popular.
📚 Read Also: Self-Care – The Sunnah Way
"We decided to start exercising when the lockdown began – for weight loss and to get fit," Ahtsham Arfan, 41, told Asian Image.
"We opted to go on night bike rides as we are busy with family and work during the day. Our city is very peaceful and beautiful at night and is actually very safe, but we ride through familiar areas and avoid alleyways and dark places just in case.
"Due to a lack of exercise my health wasn't too good, I had aches and pains and would tire easily. After cycling regularly it has had a good impact on my life in general. I have more energy now."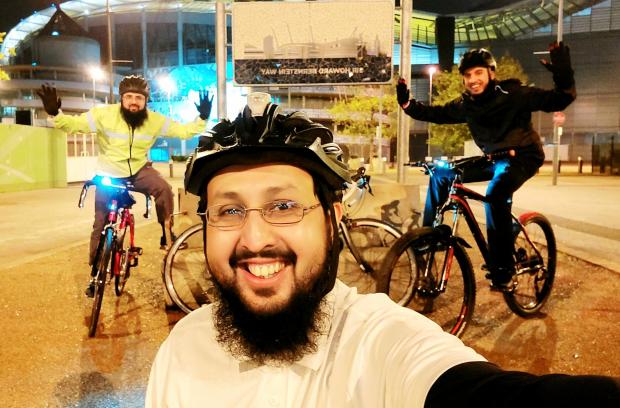 Arfan and Noor Alam, 36, have been friends for 15 years. Alam works as a media technician.
"We aim to break down barriers and tackle negativity by being pro-active, we have so much fun bike riding; it brings out our inner child as compared to other more strenuous activities. When we cycle on scenic routes, the beauty of nature creates positivity. Cycling is a gentle exercise that anyone can get involved with," Alam said.
"We have so much free time due to the lockdown so we have the opportunity to carry out exercise and community work at the same time."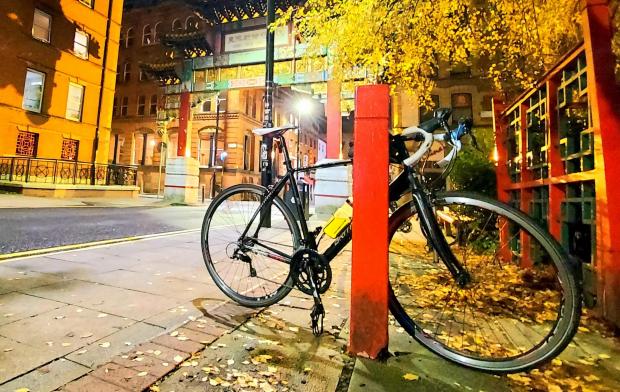 Inspiring Youth
The pair hope to encourage youth to join cycling tours rather than spending their time on computer games and TV.
"We started the project six months ago and now have more than 3,000 subscribers and 1,000 views of our videos on average. Our ethos is that if one person benefits from our message we are happy," Alam said.
Their journeys have also allowed them to spend more time with many different types of people.
Alam said: "We have come across many wonderful people on our journeys and we interact with people from different backgrounds regardless of color or race. Our religion teaches us to love and respect everyone. We believe in not focusing on nationality but on humanity.
"We have many upcoming projects with various cycling groups and others who want to collaborate with us. We have had a good response from young people who we encourage to become more active. We want to keep them out of trouble.
"There are so many different cycling routes we want to explore and share with our followers. So far, we have visited Media City in Salford and the Etihad Stadium and Manchester Piccadilly."
Muslims' approach to sport is often determined by religious, cultural, and ethnic factors.
In general, Islam promotes good health and fitness and encourages both men and women to engage in physical activity to maintain healthy lifestyles.