Making a perfect choice for marriage is becoming a challenge for many Muslim youths in the West.
At the time of COVID-19, as many opt for physical distance, meeting the right one is becoming even more difficult.
To make marriages a lot easier for Muslim youth, the Marry Me Muslim website encourages users to meet virtually via their website or in groups.
📚 Read Also: "Muslims Don't Date, We Marry"
It starts with group compatibility sessions, followed by 1-2-1 introductory meetings. Matching candidates then meet in private chat rooms for a designated time.
"The format being used sits somewhere between traditional Muslim marriage events which are usually held at local mosques, and more non-traditional speed dating events that you will find widely available," Furqan Aziz from MarryMeMuslim.com told Asian Image.
"From the research we have carried out, there is no median format for today's young professional Muslim singleton.
"The speed dating events focus on casual dating, whereas the local mosques events can be overly formal and may be intimidating for those who consider themselves 'less practicing' Muslims."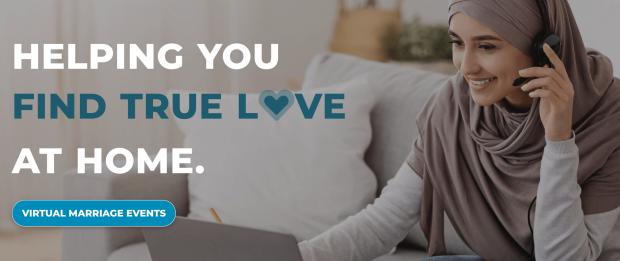 New Norm
Furqan said 52 participants can attend each event.
"Our site went live last week and the response has been incredible so far. We have had to stop selling tickets after the first few days as we were exceeding capacity," he said.
"We want to ensure we can manage the sessions effectively and do not want to compromise the experience. One of the biggest mosques in the UK has already expressed interest in adapting the software in order to go virtual with their own marriage events."
As the traditional ways of introduction were not as relevant as they once were, Furqan believes virtual marriage events will become the new norm soon.
"They still have a place for those families who are more conservative and well-connected, but the average young Muslim in the UK may find them unsuitable for their own needs.
"On the other hand, individuals may find online match-making alternatives to be too casual."