LONDON – As Muslims around the world prepare to welcome `Eid Al-Fitr, which crowns the end of the holy fasting month of Ramadan, British Muslims have set different venues for celebrating the religious holiday, organizing large gatherings in London, Birmingham, Manchester and others.
`Eid Al-Fitr is one the two main Islamic religious festivals along with `Eid Al-Adha.
During `Eid days, families and friends exchange visits to express well wishes and children, wearing new clothes bought especially for `Eid, enjoy going out in parks and open fields.
Here follows a list of main events planned this `Eid across the UK, as assembled by Metro News on Tuesday, June 20.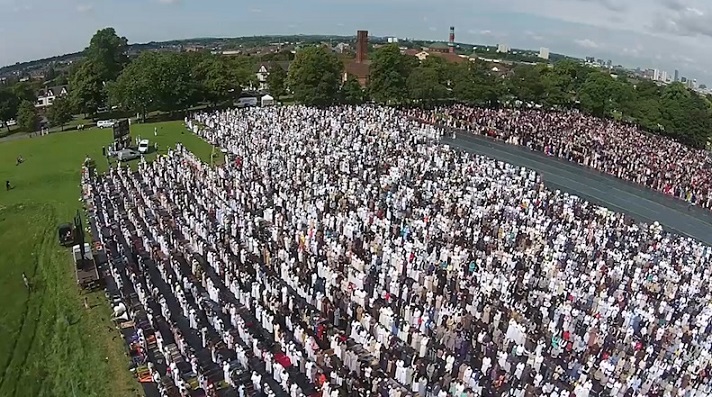 `Eid in the Park, Birmingham
Birmingham has been celebrating `Eid with an outdoor festival since 2012, and will do so again this year on Sunday June 25 from 10am until 6pm.
More than 80,000 are expected to attend, making it one of the biggest events in the UK and even Europe.
There will be a funfair, bungee run, food and drink stalls, arts and craft stalls, a bouncy castle, clay pigeon shooting, mini golf and exotic animals.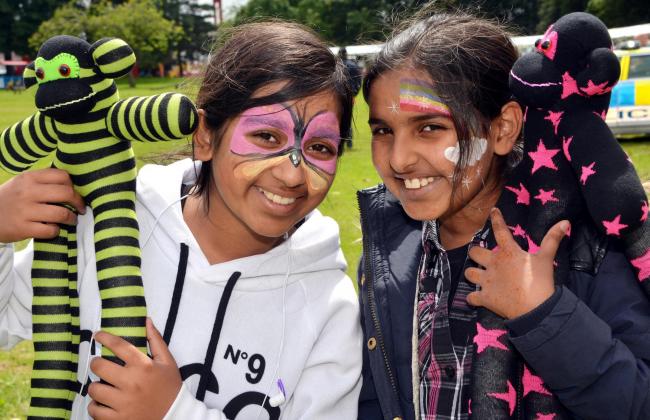 `Eid Festival, Bradford
Bradford Moor Park will hold the UK's largest `Eid celebration in the North between July 1 and July 2. Henna artists, face painting, bazaars, a fair and food will be on offer.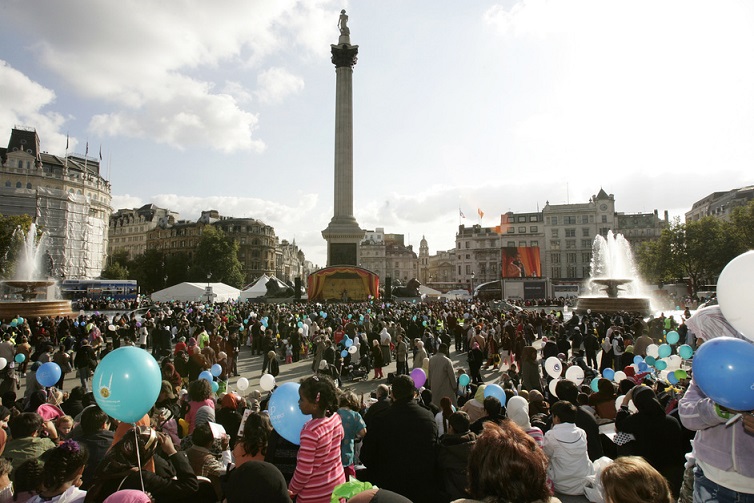 `Eid Festival, London
There will be a number of `Eid celebrations in the capital but the largest will be at the ExCel Centre in London on Sunday June 25.
There'll be a huge `Eid Saleh followed by a fun fair, bazaar, halal food and plenty of sweet desserts.
There is also a large event taking place on July 2 in Trafalgar Square from midday with various food stalls. The event is free to attend.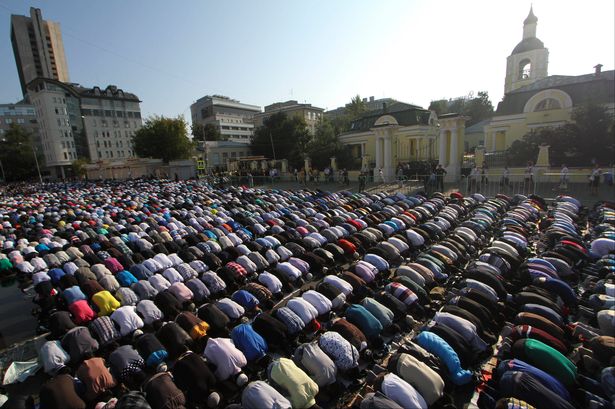 `Eid Festival, Manchester
Funfairs, food, stalls, entertainment and other activities will be on offer to celebrate `Eid at Old Trafford football stadium on July 1 and July 2 from 9am until 5pm.
It's expected to be a large gathering with no ticket required.
Meanwhile at the Trafford Centre there will be a host of `Eid celebrations for three days between Friday June 23 and Sunday June 25.
This will include beauty master classes, shopping discounts, giveaways, entertainment and more. Henna workshops will also be on offer.
`Eid in the Park, Blackburn
There's be festivities in the park with food, games, activities and more from June 25 until July 2.
The event is in Corporation Park, Blackburn, on Preston New Road and no ticket is needed.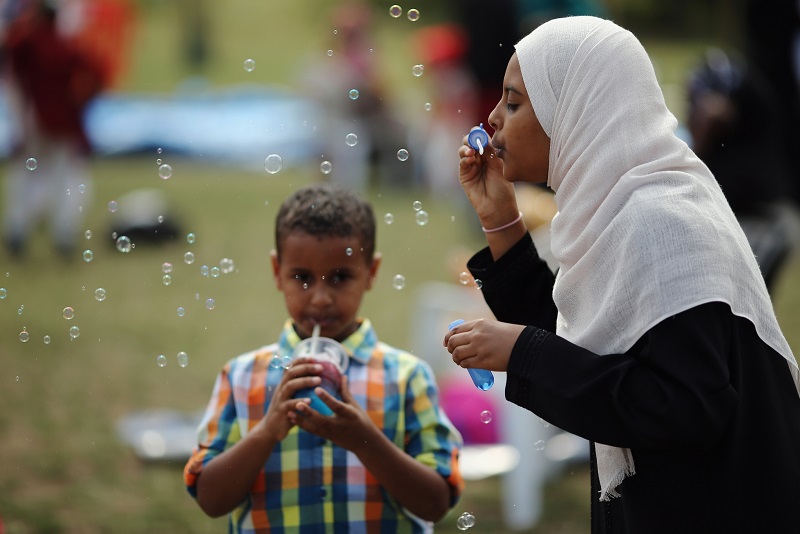 `Eid Al-Fitr family day, Glasgow
Lunch, sweets and games are on offer at an `Eid family day on Sunday June 25 in Glasgow's MAB Scotland Center in Grove Park Place.
The event kicks off after `Eid prayers at 11am and last until 3pm. Tickets are £7 on the door or £5 as an early bird.