One of the most moving messages Allah sent to us regarding the rewards of feeding those who are hungry can be found in the 76th chapter of the Quran, Al-Insaan.
"And they give food, out of love for Him, to the poor and the orphan and the captive, [saying] "We feed you, for Allah's pleasure only — We desire from you neither reward nor thanks. Surely we fear from our Lord a stern, distressful day." (Qur'an 76:9-11)
With this in mind, a Leeds mosque launched a charity project a year ago to feed the needy during COVID-19 pandemic.
One year on, the project has become a permanent fixture in the city to help neighbors.
During the past months, 'Love in a Box' project ran a food bank in the basement of the mosque at Hyde Park. Now, they are looking for new premises so it can expand.
📚 Read Also: Why Should We Feed Hungry People?
"I am surprised at the amount of people who are in dire straits," said Khalid Abdullah, security manager at Leeds Grand Mosque and manager of Love in a Box, Yorkshire Evening Post reported.
"It is shocking when you see the number of people who are in need.
"We are looking for sponsors to help because we need more space. We would also like to open a charity shop.
"We want to expand so we can store more donated food. We need bigger premises to operate from."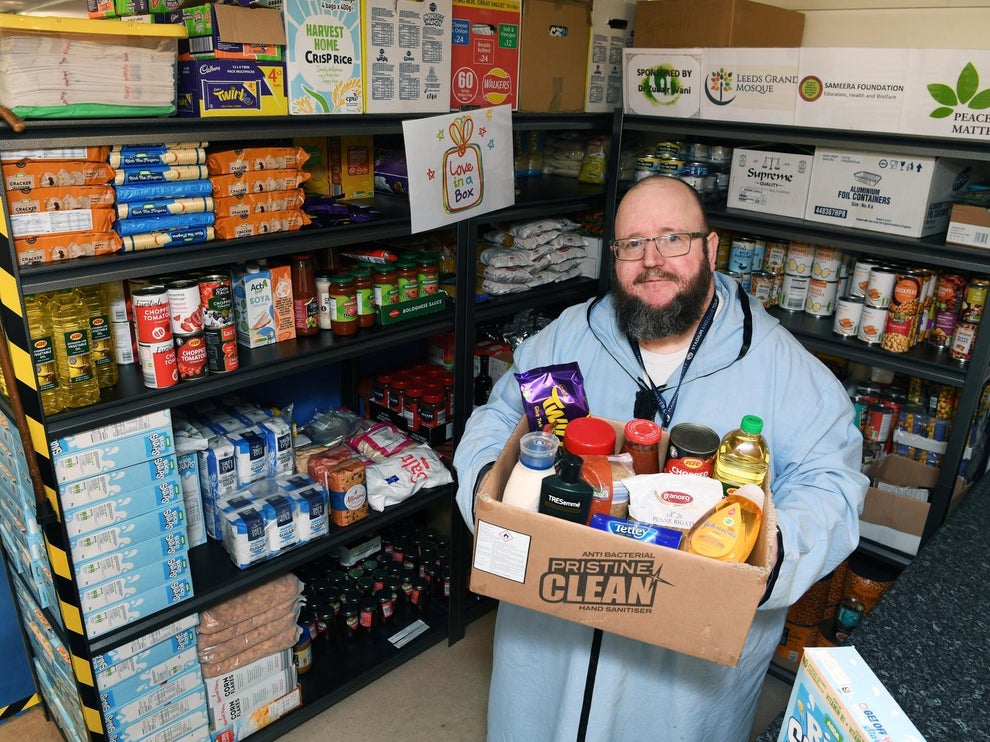 Help Urged
Abdullah said people who visit the Leeds Grand Mosque donate food and cash donations are collected via the @loveinaboxuk Facebook page. Leeds City Council also donate surplus food from their school kitchen service, he added.
"We are appealing for Leeds businesses to sponsor the charity and help fund a move to bigger premises," he said.
"We need more space so we can grow and help more people."
Islam encourages Muslims to treat their neighbors in a gentle way that reflects the true and genuine spirit of Islam as exemplified in its tolerant aspect especially with people of other faiths.
It makes no difference whether the neighbors are Muslim or non-Muslim.
This falls in line with what the Muslim community across the UK have been doing since the outbreak of COVID-19 pandemic.
In Norwich, a local Muslim eatery has been giving out free hot meals to the needy.
In December 2020, the Rose Lane Mosque teamed up with The East Anglian Bangladesh Trust and with St Martins Housing Trust to provide 120 meals on a weekly basis for the homeless.