Grenfell Tower fire was among the worst in modern British history, with many lives lost, hundreds displaced, and marring the lives of the mostly low- and middle-income residents who lived there.
But to a group celebrating Britain's annual Bonfire Night, it was a joke.
LONDON – A video shared on social media showing a cardboard model of the Grenfell Tower being set alight by a laughing crowd has triggered angry reactions amid condemnations, and has been described as "utterly disgusting".
"I utterly condemn this sickening video," Sadiq Khan, the Mayor of London, said on Twitter, New York Times reported.
"The horrific Grenfell Tower fire was one of the most devastating tragedies our city has ever suffered — and I urge social media companies to do the right thing and remove this content immediately."
Five men have been arrested on suspicion of a public order offense in connection with a model of Grenfell Tower being burned on a bonfire night celebration.
The Metropolitan Police said the men – two aged 49 and the others aged 19, 46 and 55 – handed themselves in at a south London station on Monday night.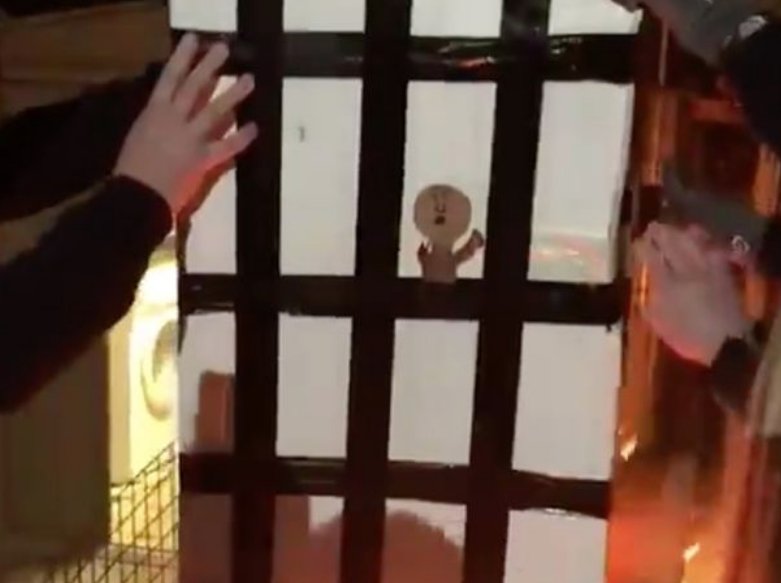 A total of 72 people were killed in the devastating blaze at the west London tower block in June 2017.
Prime Minister Theresa May had called the video "utterly unacceptable."
"To disrespect those who lost their lives at Grenfell Tower, as well as their families and loved ones," she said, "is utterly unacceptable."
Justice4Grenfell, a community group working for justice for the residents of Grenfell Tower, called the act a hate crime.
"This was an unnecessarily sickening act of hate against those who, through no fault of their own, have experienced the worst since 14th June 2017," the group said in a statement.
"This is clearly a hate crime and as a society, we should never tolerate these blatant acts of hatred."
Every Nov. 5, bonfires are lit, fireworks set off and effigies burned in memory of Guy Fawkes, the Roman Catholic rebel who tried to blow up Parliament in 1605.
In the past, revelers have burned effigies of the pope, particularly Pope Paul V, who reigned in Fawkes's time, and modern-day figures, including President Trump, Osama bin Laden, and even Winnie the Pooh.