The month of Ramadan is definitely a month of sharing and solidarity, and Muslims exert efforts during the holy month to give charity to the needy.
So what a 10-year-old boy from London is doing is highly remarkable. The young Muslim is cooking meals for the poor while fasting during Ramadan to raise money for a UK Muslim charity.
"There are a lot of people that don't have the opportunities like us," Zaavier Khan told Arab News.
"They don't have enough money and enough food, and some don't have a house, so I'm experiencing my first Ramadan fasting with a desire to make a difference to those in need the most.
"Once I found out that there were about 8 million people in the UK with no food, I wanted to raise money to feed them."
Khan is raising money to pay for food parcels worth £5,000 ($6,940) through donations. The money will be used for Human Appeal's UK food parcels which distributed more than 4,500 parcels to people in need last year.
Only Fasting Kid
Being the only British Muslim in his class, "he is the only one fasting so, having to show a lot of patience," his mother told Arab News.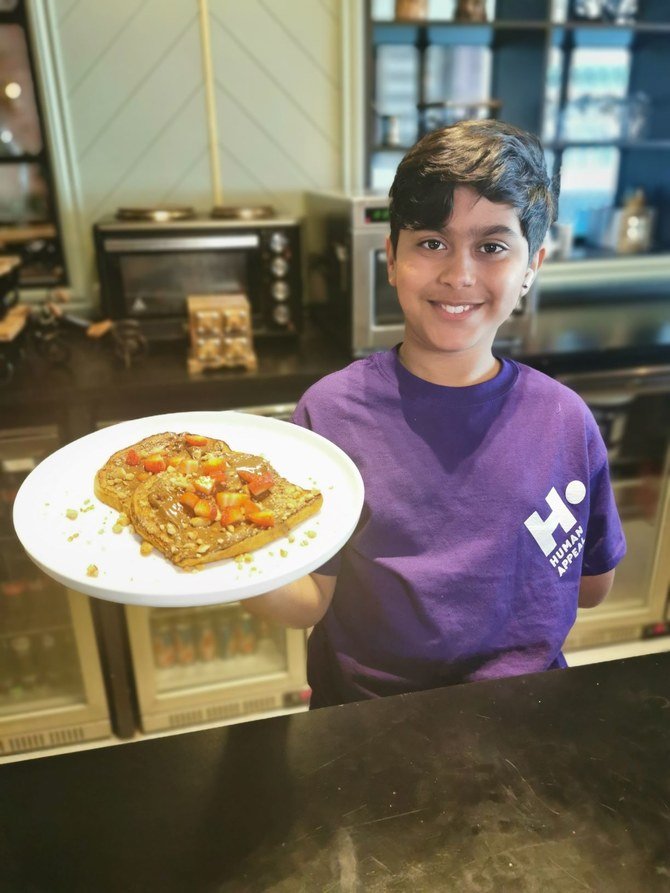 Dubbed the "Ramadan Kid," Zaavier said he wanted to show that "Ramadan is all about giving back to your community, and I wanted to give back to the community near me."
So far, Zaavier has raised more than £1,600 of his £5,000 target. His mother said that he plans to "go bigger" next year and "hopefully grow into a young man who does a lot for humanity."
Ramadan is the 9th month of the Hijri Islamic calendar. It commemorates the first revelation of the Qur'an to Prophet Muhammad.
From dawn until sunset, Muslims refrain from food, drinking liquids, smoking, and engaging in sexual relations).