As world leaders, campaigners, activists, and industry representatives gathered Sunday, Oct 31, to discuss devastating impacts of climate change, religious leaders gathered for a prayer vigil in George Square, Glasgow to call for climate action.
The prayer and meditation vigil brought together people of all backgrounds in the public square in Glasgow and, via a livestream from around the world, in a powerful, symbolic act of unity and solidarity for planet earth.
"The future of our planet hangs in the balance," said the vigil organizers, Interfaith Glasgow and Interfaith Scotland, Iqra.ca reported.
📚 Read Also: Muslims in UK, Ireland Call for COP26 Climate Action
"Interfaith Scotland and Interfaith Glasgow, with the Scottish Religious Leaders Forum, invite you – at this critical moment – to join people of all religions and none in expressing your love for life on earth and the shared hope that COP26 will commit leaders to the actions necessary to save it!"
During the event, senior religious leaders read the 'Glasgow Multi-Faith Declaration for COP26', setting out the shared climate commitments of religious leaders across the UK, and lead prayers from a great diversity of religious traditions.
Organizers invited, "All participants to pray or hold in their thoughts the COP26 negotiators: that they may have the courage and wisdom to work together and to make the commitments necessary to safeguard the future of humanity and all life on our planet."
Elsewhere in Glasgow, summit president Alok Sharma opened the meeting, saying global COP26 climate negotiations are the "last, best hope" to keep the goal of limiting global warming to 1.5 C alive.
The Glasgow gathering, which runs until Nov. 12, comes as an accelerating onslaught of extreme weather events across the world underscores the devastating impacts of climate change from 150 years of burning fossil fuels.
The conference represents a critical opportunity in global efforts to avert climate catastrophe.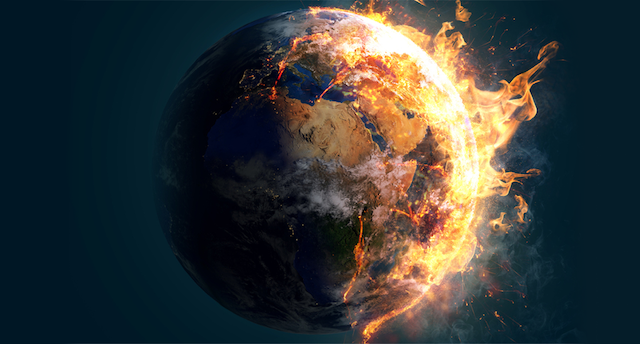 UK Muslim Leaders
Meanwhile, the Muslim Council of Britain has issued a statement to welcome the start of the UN Climate Change Conference, COP26.
"Environmental sustainability, reducing wastefulness and showing kindness to living beings are integral concepts in Islam," said MCB Secretary-General Zara Mohammed.
"Muslim communities in the UK are becoming increasingly engaged in climate action; be it projects aimed at promoting environmental sustainability within Mosque communities, reducing waste and promoting greater awareness of climate justice in collaboration with partners from different faith and community groups.
"COP26 is an opportunity for world leaders to turn words into meaningful action. This opportunity must be used to make the strides necessary to avert the climate catastrophe we are facing. The time for action is now; we owe it to our future generations."
COP26 will also be coinciding with the beginning of Interfaith Week 2021, traditionally a time for faith groups to come together and celebrate the diversity of belief and culture in the UK.
This year, different faith communities will be reaffirming their commitment to preserving our shared home – coming together to promote environmental sustainability and climate action at a grassroots level across the UK.