Dutch boxer Ruby Jesiah Mesu has announced converting to Islam on her official social media account, after practicing the faith for years.
Mesa wrote on her Instagram that after practicing Islam for years, she was very proud to be finally a new convert to Islam.
Born Christian, she took the shahada (official declaration of faith) in a mosque in the Netherlands with witnesses, Bol News reported.
📚 Read Also: Here's Why Western Women Embracing Islam in Droves
Pictures of her wearing hijab went viral on social media, with rain of appreciation and love pouring in from the Muslim community across the globe.
Ruby is also known as the kick-boxer and "The Lady Tyson".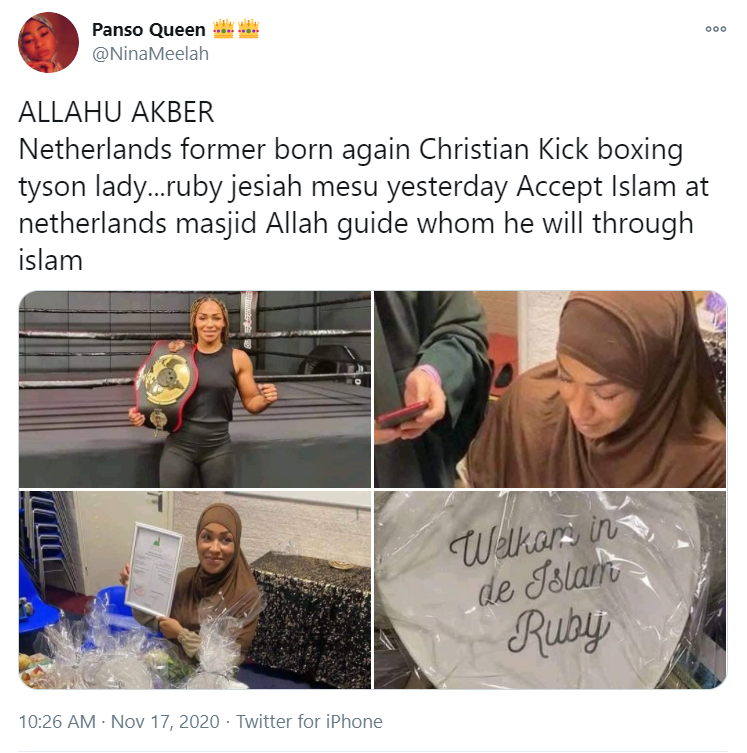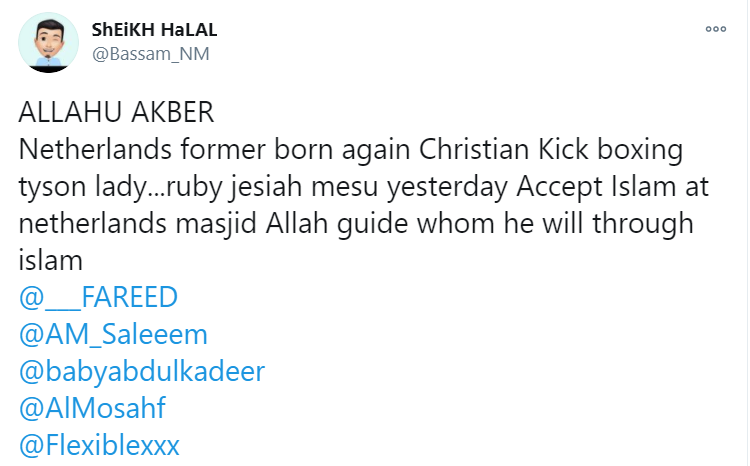 Many celebrity women have converted to Islam, and this includes Latvian weightlifting world champion Rebecca Koha, American singer Della Miles, Irish singer-songwriter Sinéad O'Connor, and French rapper Mélanie Georgiades, better known by her stage name Diam's.
Earlier this year in April 2020, Wilhelm Ott also announced that he has converted to Islam. Ott is a professional MMA (Mix Martial Arts) fighter from Austria.
The fighter revealed that he found his faith in Islam during the COVID-19 lockdown.