The Danish health authorities have issued a new booklet that uses opinion of health experts and verses from the Qur'an to boost vaccination rates among the country's Muslim community.
"The Muslim organizations that support this booklet have full respect for the fact that there can be many interpretations of Islamic teachings and that the interpretations that emerge here are not shared by all," Naveed Baig, a hospital imam and a contributor to the booklet, wrote in the booklet preface, Sputnik News reported.
"Therefore, each individual is encouraged to engage in dialogue with their own spiritual counsellors and health professionals."
Among other things, the booklet references trust in Allah, suggesting that "trust in God and active self-help go hand in hand, and they are not opposites".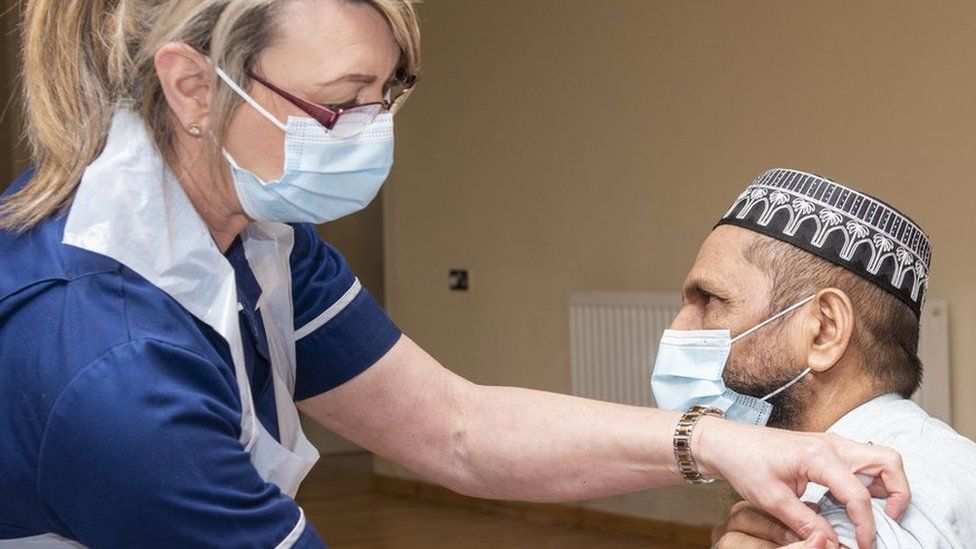 The booklet, published on the State Serum Institute's page, refutes misconceptions and conspiracies that deter Muslims from getting vaccinated.
Director General of the Danish Health Authority Søren Brostrøm emphasized that thousands of questions about COVID-19 have been answered.
📚 Read Also: COVID-19 Vaccine a 'Must' for 2021 Hajj: Saudi Officials
Correcting Misconceptions
In addition to opinion of medical professionals, some of the answers are based on interpretations of the Qur'an, Brostrøm added.
Though the booklet has provoked the ire of conservative voices, the National Board of Health justified its importance to clear misconceptions among Muslims.
"Therefore, the leaflet is divided into two parts. One that is about health professionals, where the National Board of Health responds, and the other is theological. And then it is clear that there are some overlaps where there is input from both", Niels Sandø Pedersen of the National Board of Health explained.
Islam is Denmark's largest minority religion. According to the World Population Review published in 2019, 313,713 Muslims live in Denmark, or approximately 5.40% of the population.
In the 1970s, Muslims arrived from Turkey, Pakistan, Morocco and Balkans Muslim countries to work. In the 1980s and 90s, the majority of Muslim arrivals were refugees and asylum seekers from Iran, Iraq, Somalia, and Bosnia.