Helping homeless and rough sleepers to survive harsh winter, a Chicago Muslim group will be holding its free coat giveaway next week.
Planned for February 27, free coats, food, and masks will be given at Mosque Maryam in Chicago. The event comes as part of the group's annual convention and celebration.
"This year, in 2021, we have provided complete furniture for three families apartments for free," Eugene Khaan, who facilitates Muhammad's Food Pantry, told The Final Call.
"And last year's coat event we provided 500 brand new coats to battered women shelters, homeless families, Chicago Public School students and others in need," he added.
📚 Read Also: Norwich Mosque Cooks 120 Meals a Week for Homeless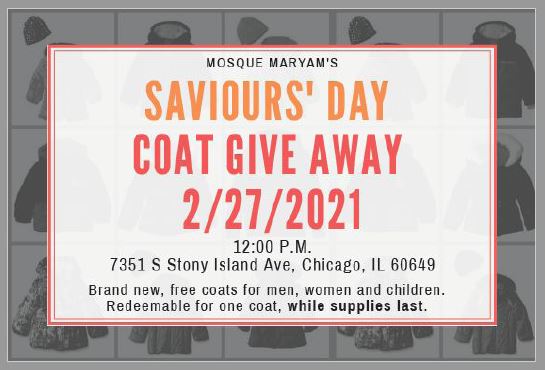 This is the second year for efforts and 500 coats were given away last year.
Islam encourages Muslims to treat their neighbors in a gentle way that reflects the true and genuine spirit of Islam as exemplified in its tolerant aspect especially with people of other faiths.
It makes no difference whether the neighbors are Muslim or non-Muslim.