As the second wave of COVID-19 hits the world, the members of Canterbury's Muslim Cultural Centre have rallied to donate food hampers to frontline workers.
The donations were delivered to the Kent and Canterbury and William Harvey Hospitals – as well as the Canterbury's police station, fire station, main post office and Thanet's ambulance station.
The donated hampers included chocolate, sweets and a thank you letter to the frontline workers.
📚 Read Also: Rochdale Mosque Collects Tonne of Food for Local Food Banks
Receiving the donations, Canterbury Mosque's chairman and intensive care worker Dr. Mohamed Ali said people were amazed, Kent Online reported.
"People were extremely happy," he said.
"All the frontline workers have been doing good work and some of them are not acknowledged as much as during the first wave.
"We decided to do as much as we could with as little as we have."
📚 Read Also: UK Imam Delivers Free Food to Neighbors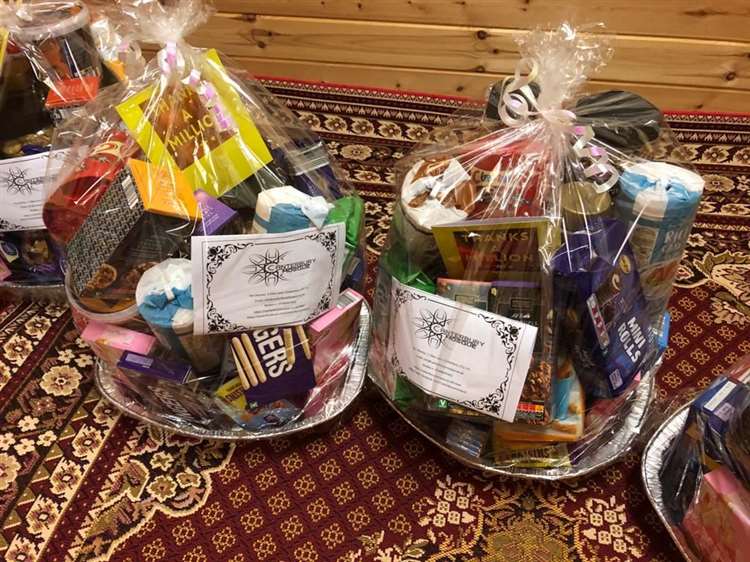 This is not the first time Canterbury Mosque have treated people amid the pandemic.
During the first wave last year, they gave 30 care homes hampers and donated cash to local charities.
"During the first wave there was a lot of appreciation to frontline workers – there was clapping and gifts," Dr. Ali said.
"But with the second wave, people might have taken it for granted. It is actually much harder than the first wave so they need all this appreciation to carry on.
"There is more pressure at the moment. We are better prepared and trained than during the first wave.
"But the pressure from the second wave grew faster than the first wave."
Islamic charities and Muslim communities around the world have stepped in with efforts to help the less fortunate during this difficult time.