Three leading British Muslim organizations have urged Muslims to vote in the upcoming general election on December 12 to make their voices heard and exercise their civil obligations to fully engage in the society, 5PillarsUK reported.
"The Muslim Council of Britain (MCB) does not endorse any political party or prospective parliamentary candidate, but will work with all political parties to engage British Muslim communities and ensure every voice is heard in this election," the group said in a statement online.
"Voting is not a luxury – it is the responsibility of all citizens. The Muslim Council of Britain calls on Muslims across the UK to take the first step to exercise this essential right by ensuring they are registered to vote with their local authority."
The leading group also urged politicians and political parties to use upcoming elections to change the divisive tone of politics.
"This debate must be respectful and civilized, engaging all sections of British society. Also not resort to dog-whistle politics which seeks to scapegoat minorities," it added.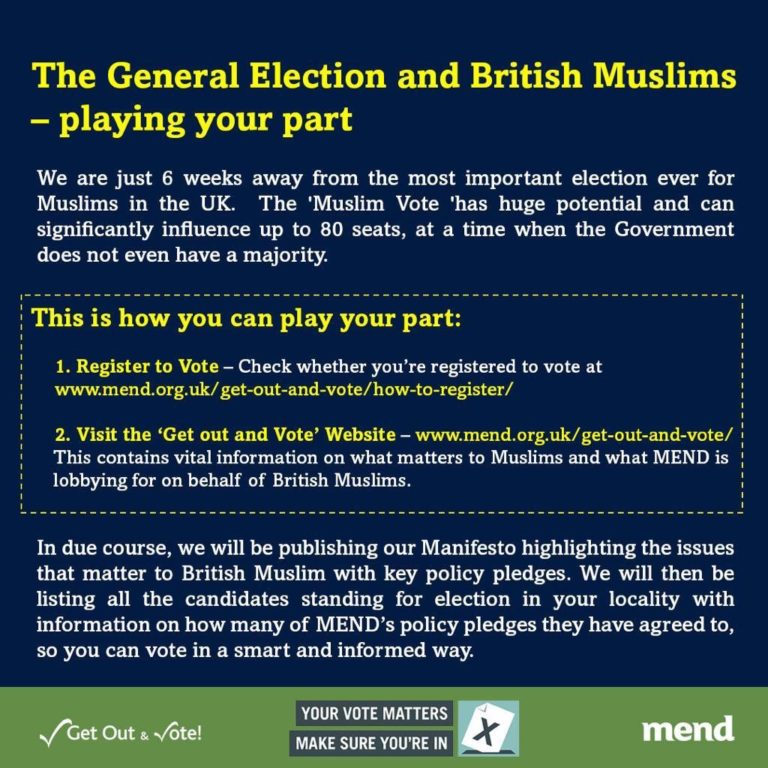 Muslim Vote
On the other hand, MEND (Muslim Engagement & Development) said the "Muslim Vote" could influence up two 80 seats in the upcoming election.
"We are just 6 weeks away from the most important election ever for Muslims in the UK," MEND said.
"The Muslim vote has huge potential and can significantly influence up to 80 seats at a time when the government does not even have a majority."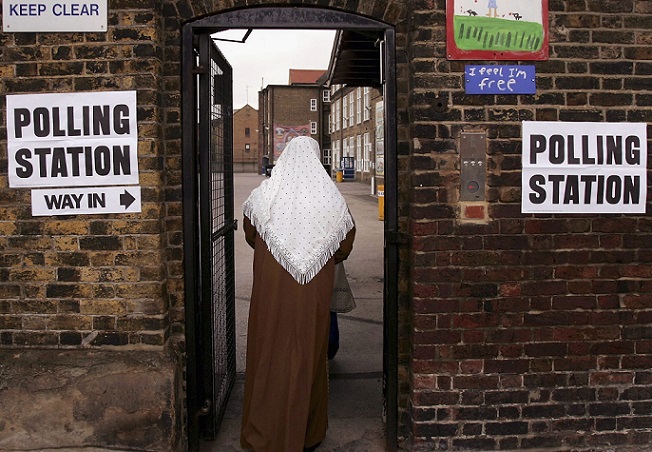 Meanwhile, the Muslim Public Affairs Committee UK (MPACUK) said that Muslims had the power to decide the next government.
On its fundraising page, it said: "The current Tory government has been exposed as being deeply Islamophobic, racist and xenophobic. Many of their current Ministers… have pro-actively defended the crimes against humanity.
"For nearly a decade, the Tories have ignored and actively side-lined all Muslim organizations that have criticized them. They have zero interest in addressing Muslim concerns. We need to kick them out. And we can, but only if we are organized.
"A General Election is our time to get them out of power and replace them with a Corbyn-led government."
The estimates of 2009 suggested a total of about 2.4 million Muslims over all the UK. According to the Pew Forum, the number of Muslims in Britain could now be around 3 million.