Young Muslims across 10 European countries handed out roses and flyers with basic information on Islam in an event designed to break fears and prejudices against Muslims and to promote empathy, Daily Sabah reported Monday, April 15.
The events, organized by the Islamic Community Milli Gorus (ICMG) organization, expanded from Germany to the Netherlands, Austria, Belgium, France, Denmark, Norway, Sweden, Italy, and Switzerland.
Muslim youth also handed flowers in Australia and Canada for the first time. Organizers say over 210,000 people were given roses and informative leaflets in 12 countries.
This was the sixth annual 'Hello, I am a Muslim' event organized by the ICMG.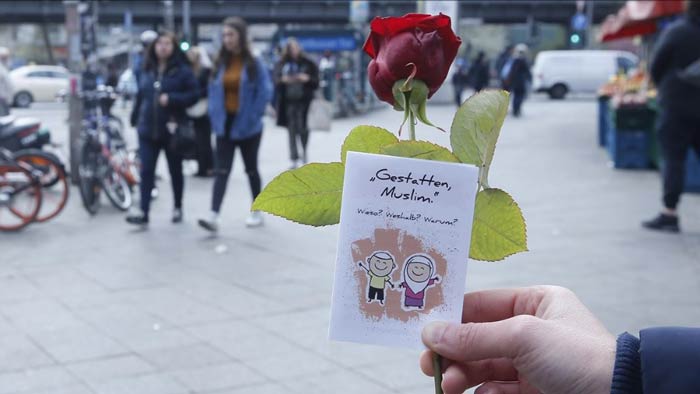 In Belgium alone, over 50 Belgian Muslim youth erected information tents in six cities for the "Hello, I'm a Muslim," or "Bonjour, Je suis musulman" in French, initiative.
Although Milli Görüş is an organization with Turkish roots, the volunteers were drawn from all different backgrounds.
Since the organizations first branch opened in Germany in the 1970s, it has flourished and now boasts over 87,000 subscription-paying members in Europe alone. That generates an annual income running into millions of euros.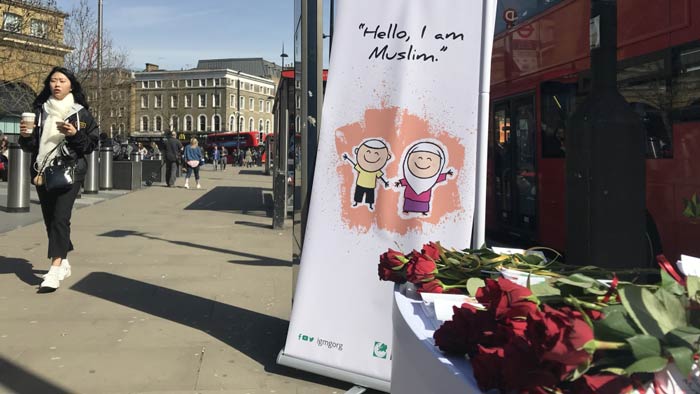 The religious movement runs 514 mosques and cultural centers in eleven European countries, all of whom sent female delegates to attend the conference.
The campaign came to counter a trend of growing polarization in Western societies, both political and social.
Many non-Muslim Europeans have explicit opinions about the position and legitimacy, let alone the future of Muslims in these countries.
At the same time, research shows that a large portion of society doesn't have any present or past personal contacts with Muslims.