Visiting the holy cities of Makkah, Madinah, and Al-Quds is a big dream for many people across the globe.
To help them achieve this dream, a Blackburn Muslim running First Qibla Tours has been offering Muslims and Christians an opportunity to tour the holy sites.
"We have certainly seen people within the Muslim community coming to us saying they were looking to go on the Hajj (annual pilgrimage) but were unable to this year due to the rising costs," Mohammed Shafiq told Lancashire Telegraph.
📚 Read Also: Inside Al-Aqsa: A 360° Tour of Jerusalem's Holiest Mosque
"In addition, we help many Muslims visit their three holiest places, Makkah, Madinah, and Al-Quds. We visit the historic religious sites and our guided tours help them gain the best experience possible."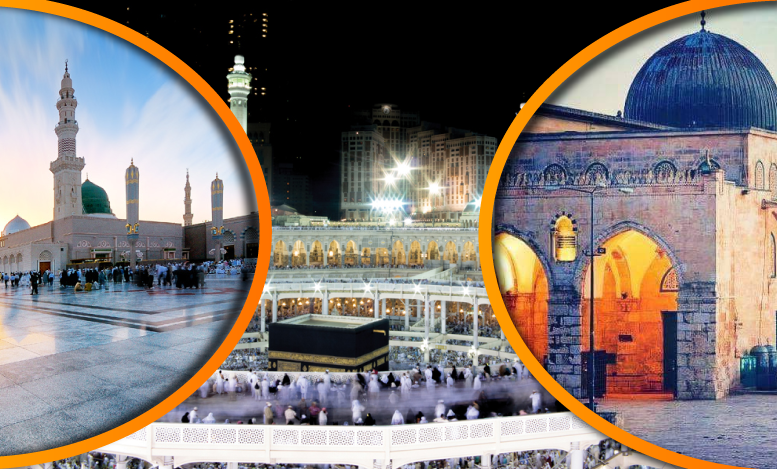 Biblical Team
First Qibla tours have been providing tours to Al-Quds over the past seven years. Now, they have teamed up with a 'Biblical team' on ground to help Christian visitors.
"This is something we are very pleased to offer members of the Christian community in the area so they can visit the beautiful biblical sites that reside in the city," Shafiq said.
"The visit includes stop overs at the holy sites in Jerusalem, the mount of olives, Bethlehem, Jericho, Mount Temptation, the Sycamore Tree, the Jordan river, Nazareth and Galilee.
"You can walk the streets of great history of the old city dating back to the first century."
📚 Read Also: Ka'bah Was Not the First Qibla
For Muslims, the city of Al-Quds (occupied Jerusalem) is an important site and home to Al-Aqsa mosque, or Islam's third holiest site.
The miraculous journey of Prophet Muhammad (pbuh) from Makkah to Masjid al Aqsa (al Isra) and his ascension through the heavens (al Ma'araj) has also linked Al-Quds to the Muslims hearts and minds.
"We have found this is something of interest to Muslims too for whom the Prophet Isa (Jesus) [peace be upon him] is held in high regard," Shafiq added.