For the second `Eid in a row, Blackburn Rovers club has invited Muslim families to gather for `Eid Al-Adha prayer at Ewood Park, a gesture widely welcomed on social media.
"We are proud to announce that, once again, we will be opening the doors at Ewood Park to our Muslim community to host the Eid-Ul-Adha prayer on Saturday July 9th," the Blackburn Rovers said in a post on Friday.
🏟️ We are proud to announce that, once again, we will be opening the doors at Ewood Park to our Muslim community to host the Eid-Ul-Adha prayer on Saturday July 9th.

Read more 👇#Rovers 🔵⚪️

— Blackburn Rovers (@Rovers) July 1, 2022
The Eid prayers will take place at 9.30am prompt and people are asked to be at the stadium for no later than 9am.
📚 Read Also: Celebrating `Eid on a Budget – Tips for Housewives
According to the club, 'Eid @ Ewood Park' is open to people and families of all ages, with provisions in place for both men and women to pray on the pitch. Those who attend are asked to bring their own prayer mat with them.
Rovers became the first football club in the UK to host `Eid prayers at their stadium on May Bank Holiday. The first `Eid celebrated in May marked the end of Ramadan.
Last year, the same club invited Muslim fans wishing to perform evening prayer on match days to use prayer facilities at its stadium.
The prayer room opened at Ewood Park in 2018 to provide existing staff and supporters with a quiet space for prayer and reflection.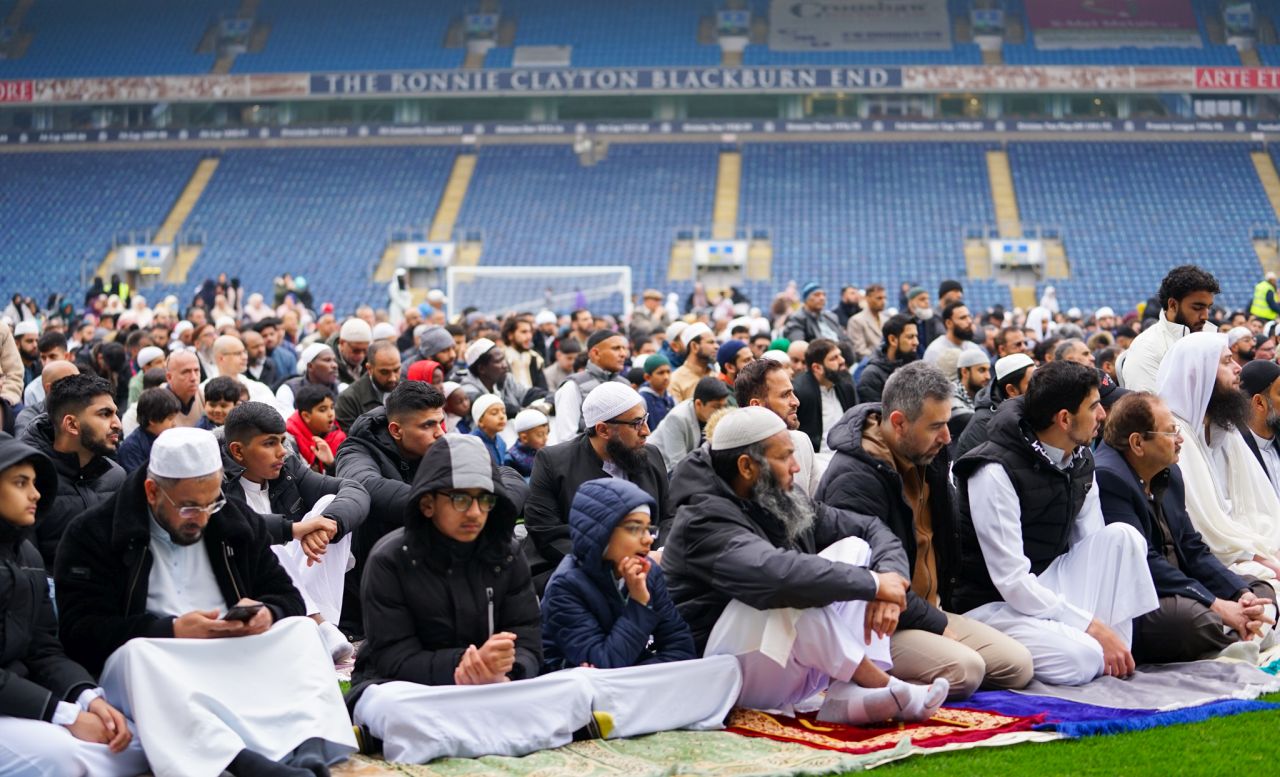 Praise
Many people have taken to social media to express their delight at Blackburn Rovers' decision to host `Eid prayers.
Fantastic by rovers opening up the stadium to the community, so proud of my club. Hopefully some of the people attending come back to watch a match. No matter what race, religion or background you come from Football can build bridges and gets people talking.

— Djohn (@dj123cba83) July 2, 2022
That is a beautiful gesture to humanity as well as our peaceful coexistence. May Allah bless the club until the end of time 🙏🙏🙏✅

— Dabuo Abdul-Majeed (@DabuoAbdul) July 1, 2022
I love this community initiative by rovers. Football clubs should be a force for forging community, great stuff. Given the comments maybe eidwood could be an education opportunity for non Muslims too.

— Jeeva (@Jeeva_D) July 1, 2022
While some comments criticized the decision, many fans defended the club's outreach initiative.
Great initiative 👏👏👏 The comments on here prove why this is essential. If really care about the community and families though you'd have much lower season ticket prices for adults and definitely under 18s. Really out of step with the community and most other clubs in league.

— Tim Egan (@timegan1995) July 1, 2022
Why all the hate?
I'm glad the Muslim community has a place that welcomes them, and proud it's my club!
Too much hate in this world, love everyone!

— Paul Doherty (@PaulMJDoherty) July 2, 2022
If I was a Muslim kid anywhere in the world, just getting into football

I would love to see a club that makes me feel welcome & would probably increase my chances of supporting them

I can't see how anyone would think that's a bad thing?

— Joël Grimal (@FFP83) July 2, 2022
`Eid Al-Adha, or "Feast of Sacrifice", is one of the two most important Islamic celebrations, together with `Eid Al-Fitr.
It begins with special prayers to mark the day, Muslims then offer udhiyah, a ritual that commemorates the great act of sacrifice Prophet Ibrahim and his son Isma`eel were willing to make for the sake of Allah.
Festivities and merriment then start with visits to friends and relatives.