LONDON – Dozens of Muslim female scientists, leaders, entrepreneurs, activists, economists, and more intellects have succeeded in dominating about a third of the international BBC '100 Women' list for 2018 which celebrates influential women, the BBC reported.
This year, the list featured women around the world between the ages of 15 and 94 from more than 60 countries.
Out of these, 20 Muslim countries feature high on the list, in additional to Muslims from a few non-Muslims countries.
Alina Anisimova who came 8th on the list represented the Central Asian Muslim country of Kyrgyzstan.
The 19-year-old student programmer leads the Kyrgyz Girls' Space School, which aims to send the country's first satellite into space before 2020.
Anisimova orchestrates the group of female science students who are also working since March to build a CubeSat.
"In the future, I wish people won't consider it so surprising to see young women involved in engineering and metalworking," she said.
Another influential Muslim girl is the 16-year-old Reyhan Jamalova, an Azeri entrepreneur, founder, and CEO of Rainergy, a company that harvests energy from rainwater.
Rainergy is based upon Jamalova's invention which she designed at the ISTAK Lyceum in Baku, Azerbaijan.
"We designed Rainergy to produce electricity from the rain, to solve the problem of energy deficiency in rainy and low-income countries," says Jamalova.
The list's 30th position is occupied by Egypt's Raghda Ezzeldin Aly who says: "Egypt enjoys having the world's best and most beautiful freediving spots, yet many people are unaware of this spectacular sport."
The 26-year-old free diver is Egypt's four times national freediving champion. She is internationally known for her record-breaking free-diving skills as she descends to extreme depths without breathing apparatus.
Number 42 on the list is Hindou Oumarou Ibrahim, an environmentalist, and activist for rights of indigenous people and women from Chad.
The 35-year-old influencer advocates for the protection of the environment of the Central African Muslim country and for the rights of indigenous peoples on an international scale.
Ibrahim is hopeful that her efforts are "not just about having discriminated peoples attending international events and telling beautiful stories. We need to bring them to the decision-making tables, not only to be on the events' menus."
Number 60 on the list is Amina J Mohammed, the deputy secretary general, United Nations, Nigeria.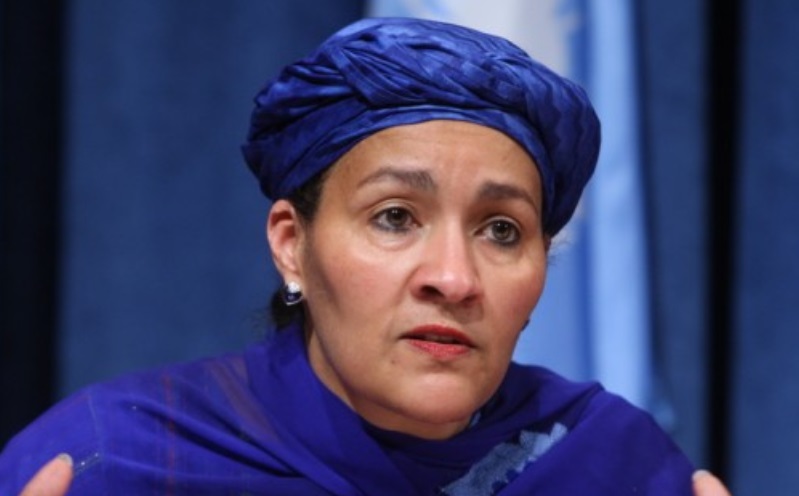 Amina is a former minister of environment in Nigeria and has previously been a special adviser to UN Secretary-General Ban Ki-moon.
57-year-old Mohammed, who is vocal about women's empowerment and gender equality, told BBC that women should not be 'grateful' for opportunities given them.
"What I want to do is not apologize for being a girl and not to see it as something that is added on… or that we should be grateful for being at the table," she said.